Home
»
Advertising
,
collecting
,
diecast
,
Film
,
Marketing
,
Mattel Disney Pixar CARS
,
Retail
,
Toys
,
TV
Mattel Disney Pixar Diecast CARS: Mattel Shipping Says HI!
So, you know the thing where Mattel said that Walmart was getting CASE A of the Haulers?
Well, that's changed. Mattel just shipped out CASE A to retailers & re-sellers who ordered it.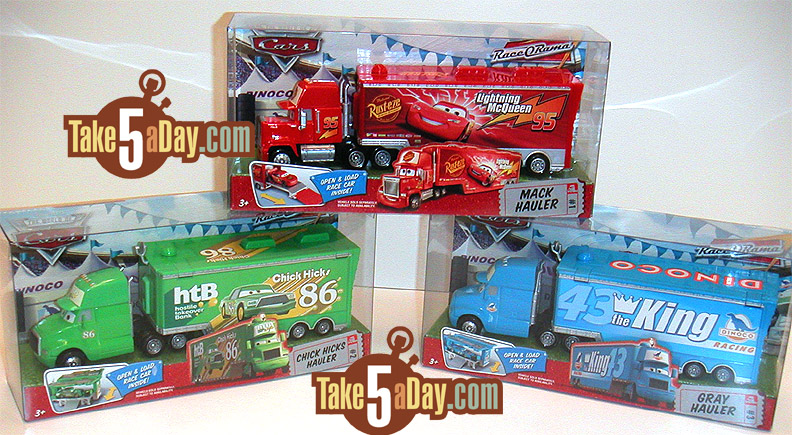 In case you forgot, CASE A is two of each of these.
They should arrive in another couple days to be shelved or re-sent if you ordered it online.
Why the change?
Um, a extra early holiday gift from Mattel to you?
Walmart ordered an extra 250 tons of birdseed and can't find room?
Some dude deleted the line SHIP TO WALMART FIRST in the computer?
Though I'm guessing no one is too sad for the WM?
So, whip out your wallets, if you've been dying of CARS thirst, you're about to be quenched …
Oh, and these are also packed onto the pallets … so hopefully people can finally stop asking me when they are coming and how much are they.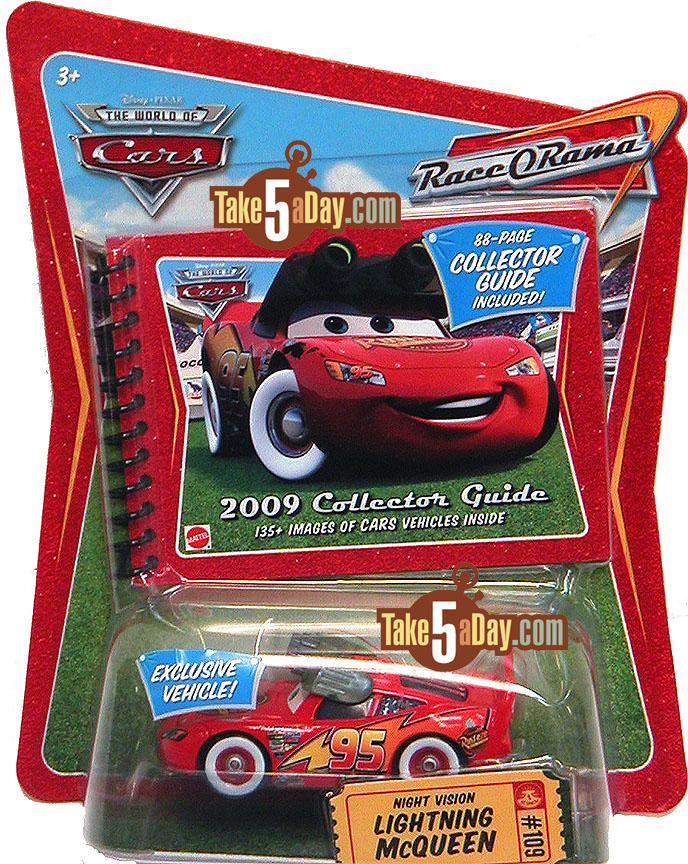 So order away online (you know who we recommend 🙂 ) – and maybe the collectors guides will hit stores next week … as for the haulers at retail – unknown since it sees there's been a change in plans along the way so does that mean Target or TRU will buy some now? Unknown because they may not have any money left to spend … so while Target & TRU might get the Collector's Guide next week, the haulers MIGHT only be available online until mid-late December when WM gets CASE A …
The last HAULER SHOPPING info post was here.
Have shopping!


metroxing

12 November 2008

Advertising, collecting, diecast, Film, Marketing, Mattel Disney Pixar CARS, Retail, Toys, TV


55 Comments