Home
»
Advertising
,
Checklist
,
collecting
,
Film
,
Marketing
,
Mattel Disney Pixar CARS
,
Retail
,
Toys
,
TV
Mattel Pixar Diecast CARS: Wal Mart Endcap …
First, do NOT panic!
🙂
There is NO pattern for WM stocking & distribution. It's either on the shelf, on its way, in the backroom or it won't arrive for weeks. It's here or it's not here – that's the WM stocking way … so if you don't see anything, don't panic – go to another WM. It's like the wind and you're holding a kite.
WM is notorious for getting random shipments and randomly putting them out.
Hey, look the box says OCTOBER ENDCAP.
Is it October?
Not really – does anyone care?
Wm goes by the theory, "If it's in the backroom, it's hard to sell any – out it goes!" and it's not like a supplier is going to punish WM for breaking any embargos … what'sthe punishment? We won't send you merchandise to sell? Bwhahahahaha.
Ummm, CARS … Hulk SMASH.
Not Marvel Hulk merchandise, SMASH, SMASH, OPEN.
Um, why is Bobby naked and rolling around in the stock room?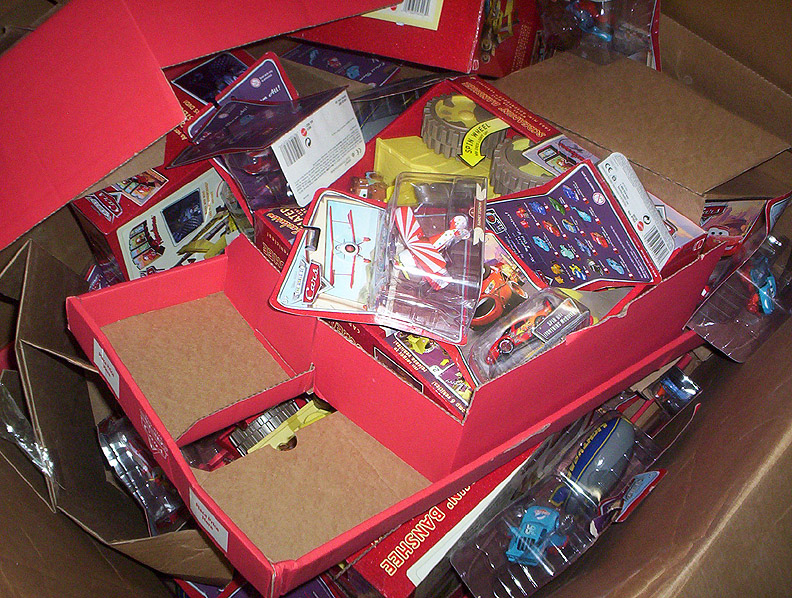 Of course, the reality is that if this were actually displayed like this? Would they sell any less? No not really. To MINT ON CARDers – I say, "BAH!"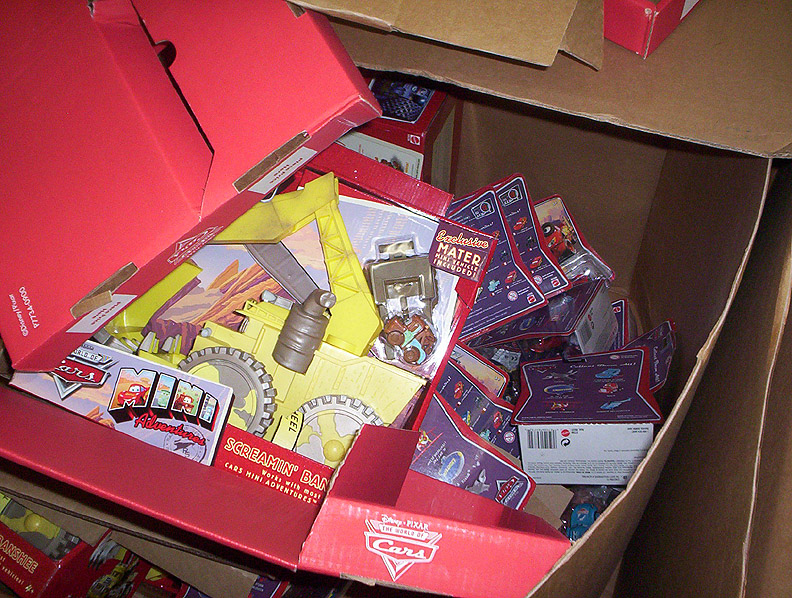 Of course, I suspect a large % of readers here – if they actually worked at WM would simply wheel this up to the register, whistling and flash the badge for an employee discount, "Um, grandkids!"  … 🙂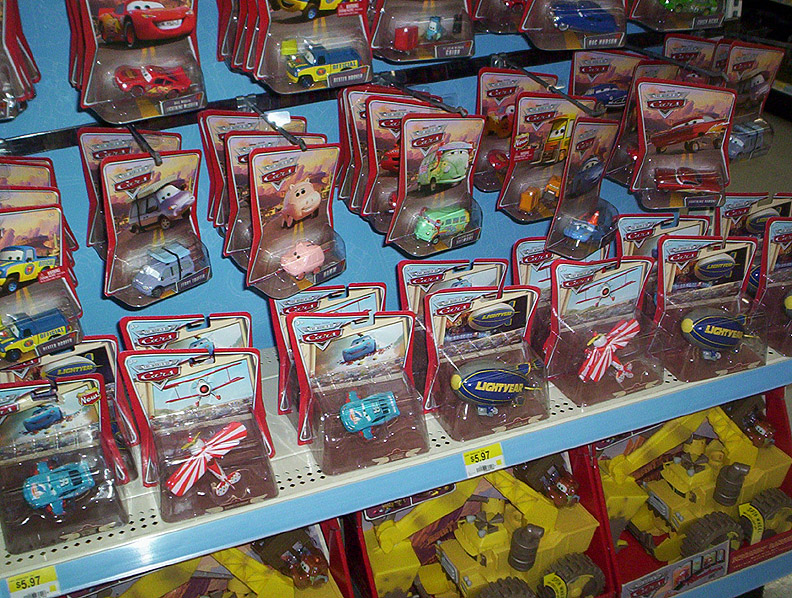 International readers might want to avert their eyes for the next series of photos.
Cue The Raiders of the Lost Ark theme …
Can you hear the announcement now over the intercom, "Bring the pallet lift to aisle 23, we have 8 people who have fainted dead away and cluttering the aisle …"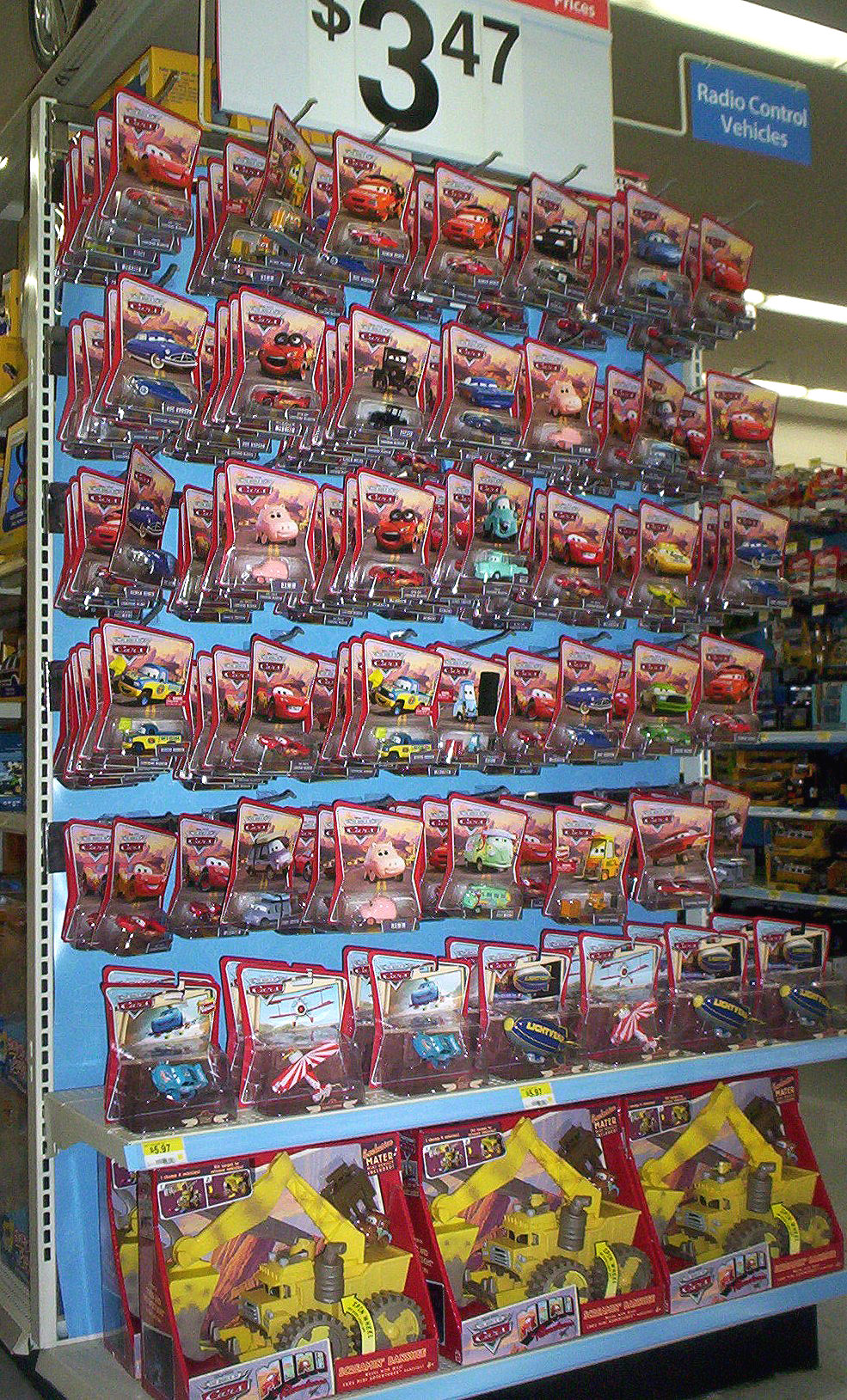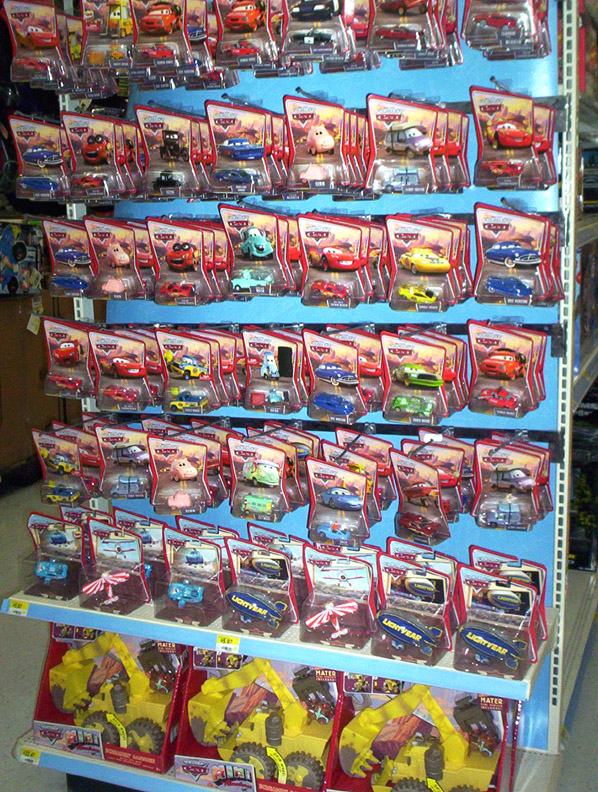 Please no hot weeping on the keyboard, salty tears are not good.
So, anyone still left in the office?
Everyone in their cars on their way to WM?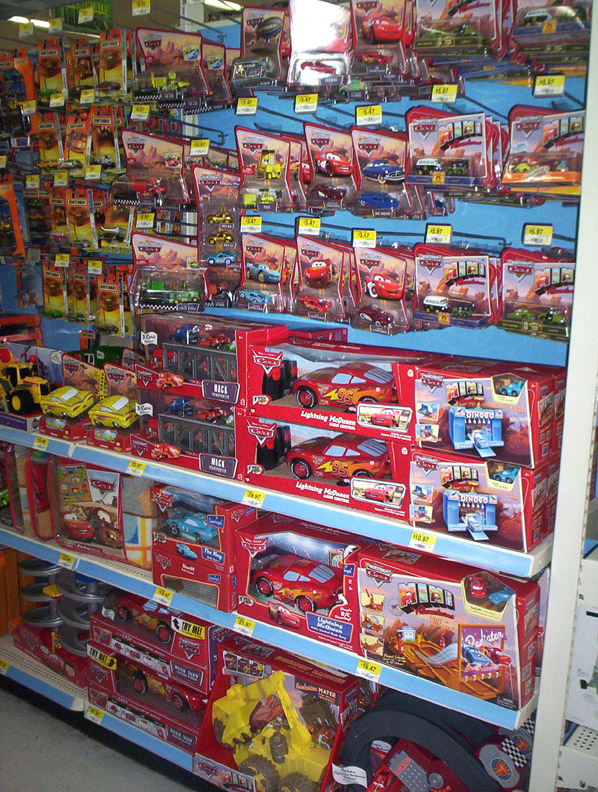 Even the regular CARS section is nice … I cannot say where this store is but it's real and it's all true. There is a magical place where there are new CARS on the shelf and almost more CARS than you can carry … It's not a dream, it's real … it's amazing what happens when a store is managed by caring and intelligent employees … one down and 5,999 to go … so happy hunting! May all your metal dreams come true!
Oh, and you can pretend to be Sarah … (from another state & another store)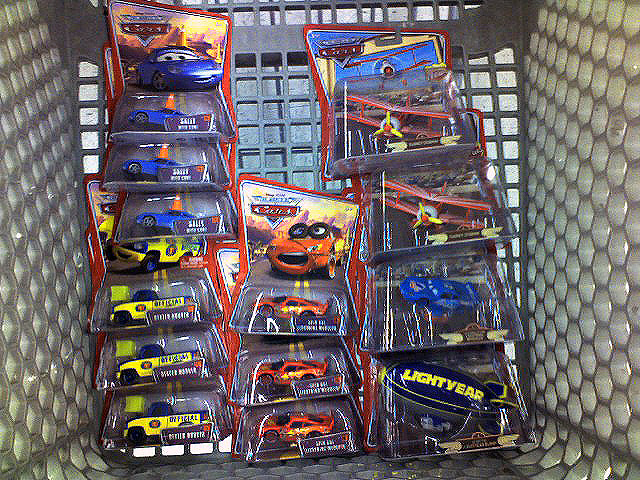 I don't I know if I would've used an actual cart … I think clutching to my bosom and running pell mell to the front registers would've have been more like it but hey, whatever 🙂 And no, Sarah will not trade you a small blimp for the big blimp 🙂



metroxing

30 September 2008

Advertising, Checklist, collecting, Film, Marketing, Mattel Disney Pixar CARS, Retail, Toys, TV


2 Comments