Home
»
Advertising
,
CARS
,
diecast
,
Disney Pixar
,
Film
,
Toys
,
TV
Disney Pixar CARS: Bye Doc and Paul Newman, Thanks!
Paul Newman passed away earlier today at the age of 83. He did everything with ease, grace and lived the way he wanted to. When he started out, of course, they just wanted him to be a movie idol but he took the route he wanted – taking on "unlikeable" character & roles and doing what interested in or telling stories others didn't believe in – including directing and producing those stories the Hollywood studios thought we might not be interested in (you know, the ones where you actually have to think :-/ ). He could have easily made multitude of millions advertising or shilling for things just because they paid him to but instead he started up a food company and turned over EVERY dime to charity – over $250 MILLION at last count …
And of course, he was serious about his racing including forming several teams including as late as 2006, running the Newman Team #79 car at the Rolex 24 (Hours) at Daytona for Disney CARS – (race was January 28, 2006).
From Press Release:
"Newman will be joined by Sebastien Bourdais (2004 Champ Car World Series Champion for Newman/Haas Racing); Cristiano da Matta (2002 Champ Car World Series Champion for Newman/Haas Racing); and Michael Brockman, Newman's co-driver when they won the Rolex 24 Hours of Daytona in 1995.
Commenting on the announcement, Newman said, "We all like to push the envelope. I just hope the old bones can motor along Fed Ex and not Delayed Delivery. Fortunately, I'll be with a champion bunch of shoes and good race car courtesy of John Lasseter of Pixar and Disney."
Pixar's John Lasseter, director of "Cars" and an Oscar®-winning director responsible for the "Toy Story" films and "A Bug's Life," added, "When Paul races next week at Daytona, I'll be there cheering him on along with a few others from the 'Cars' production team. It's been a thrill working with him on our movie, and getting a chance to discuss our mutual love of cars. Moviegoers are going to love hearing Paul's amazing performance as Doc Hudson in 'Cars,' and we're really honored to have him in our cast."
Dick Cook, chairman of The Walt Disney Studios, said, "This is the second year that Disney and Pixar are sponsoring Paul's car at Daytona, and we're proud to be associated with this great actor and car enthusiast. 'Cars' is shaping up to be another spectacular movie from John and the Pixar animation team, and a worthy successor to our Oscar® nominated hit, 'The Incredibles.' We'll be rooting for Paul to win at Daytona, and eager for audiences to hear his memorable performance in the film next summer.""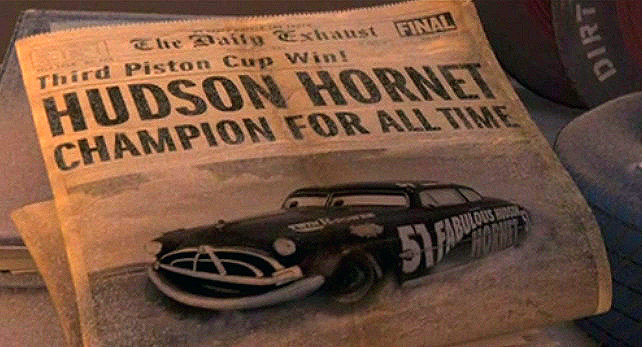 So, bye Doc – we'll miss you … most of us only knew you through your movie roles so we'll always have those … and I prefer the ones that made us laugh (but also think …) …
(Click on DVD Art for Amazon Link)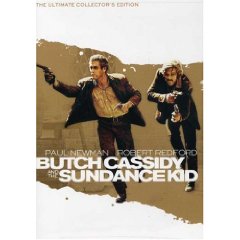 "Think you used enough dynamite there?, Butch?" (also in Blu Ray)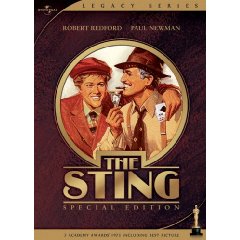 "My money's back there!"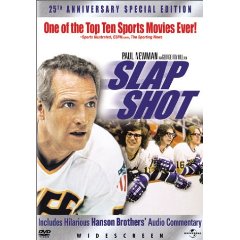 "$#$@!#!*&&" (Okay, not one for the kids 🙂 )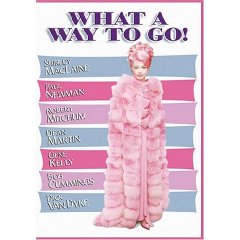 Not a great film but Paul is great and it's fun old Hollywood. (some co-stars you MAY have heard of: Shirley MacLaine, Dick Van Dyke, Paul Newman, Robert Mitchum, Gene Kelly, and Dean Martin … you know, your average cast …).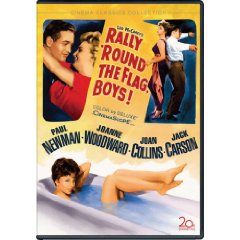 Again film not great but Paul is great and the women are gorgeous …
I figured you'd seen CARS …
So, thanks Paul & Doc – we'll always turn right to go left (and vice versa)!
His Foundation – Newman's Own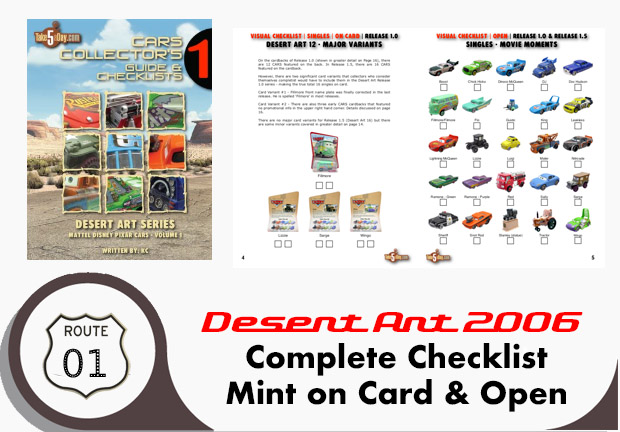 metroxing

27 September 2008

Advertising, CARS, diecast, Disney Pixar, Film, Toys, TV


29 Comments