Home
»
Advertising
,
Checklist
,
collecting
,
diecast
,
Marketing
,
Mattel Disney Pixar CARS
,
Retail
,
Toys
,
TV
Mattel Pixar Diecast CARS: Special CARS Day Netherlands …
I know, Toys R Us sometimes feels like a CARS nether region but this one is really in the Netherlands … the TRU's there (all three) are participating.
"Next weekend there will be a Cars event at 3 Toys R Us stores. There will be Mack, Sally & McQueen in real life size and more Cars activities and specials."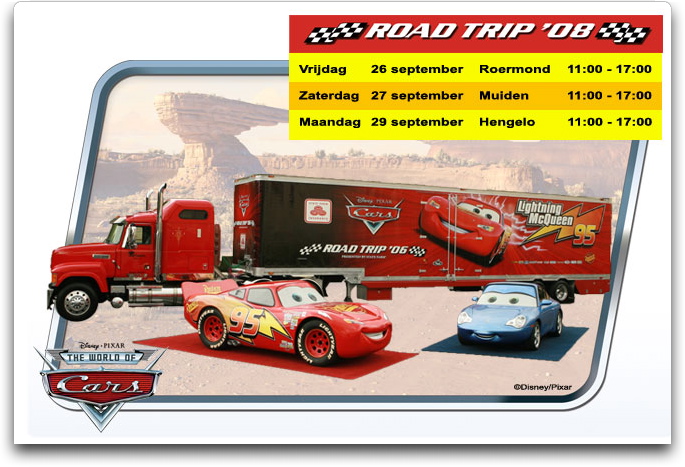 Dutch:


Is het ooit jouw wens geweest om met een echte Cars auto op de foto te gaan. Dan is dit nu jou kans! Bliksem McQueen, Sally, Takel en Mack de Truck zullen Nederland een bezoekje brengen.
Kom langs en doe ook mee aan de Cars race. Wie weet maak jij kans op leuke Cars prijzen. Verder zullen er op deze dagen verschillende Cars activiteiten zijn.
Vergeet niet je fototoestel mee te nemen, want de Cars road trip zal bliksem snel weer vertrekken.
English:
Has it been your wish to meet a real Cars car? Then this is your chance! Lightning McQueen, Sally, Mater and Mack the Truck will be coming to the Netherlands.
Come by and take part in the Cars race. Who knows, maybe you will win some nice Cars prizes. There will also be more Cars activities these days to take part in.
Don't forget to bring your camera because the Cars Road Trip will be going again lightning fast.
September 26, 2008 to September 29th.
No, there are no details if there are exclusives or what the what else is going but thanks Wilgert, King of CARS! Thanks for the heads up and translation! have fun at the CARS event and if there's something special, he'll report back. Or we just want pictures of TRU in the Netherlands … sure, it's scenic, beautiful and the people are friendly – yea, yea, we know that … but no one ever thinks to take pictures of TRU … it's like all those people who go to Venice or Cannes … like this picture from Cannes, France … we can barely the see the TRU merchandise behind these two tourists …
I guess this calls for a ROAD TRIP! The jet only seats 23 so not every can go, sorry …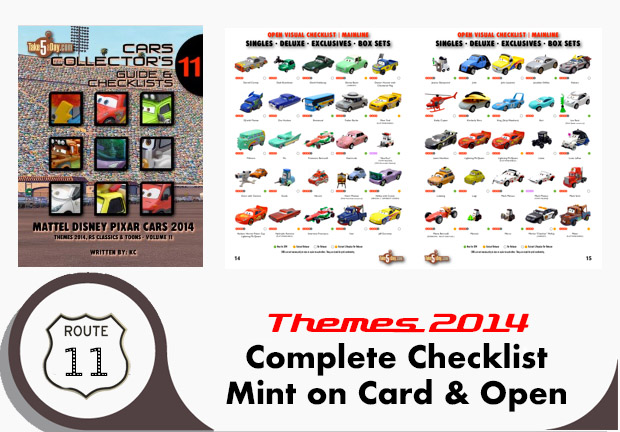 metroxing

23 September 2008

Advertising, Checklist, collecting, diecast, Marketing, Mattel Disney Pixar CARS, Retail, Toys, TV


49 Comments