Home
»
Advertising
,
collecting
,
Film
,
Marketing
,
Mattel Disney Pixar CARS
,
Retail
,
Toys
Mattel Disney Pixar CARS: K-mart Sale
I don't often shop at Kmart here in the SF Bay Area because when it comes to toys, it's the 'Land That The Purchasing Department Has Forgotten.'
If you only buy CARS at Kmart here in the SF Bay Area, You know what it's like to shop for CARS in Belgium.
But maybe you live in a part of the country where your Kmart actually gets stock … then this sale might actually be useful for you.
I also hope your Kmart doesn't sticker everything on the card … hello, retail store, if you have to put a sticker on the item, put it on the plastic portion so it can scrapped off and cleaned … but hey, better to catch that 1 in a 1,000 price changer than to serve your other 999 customers.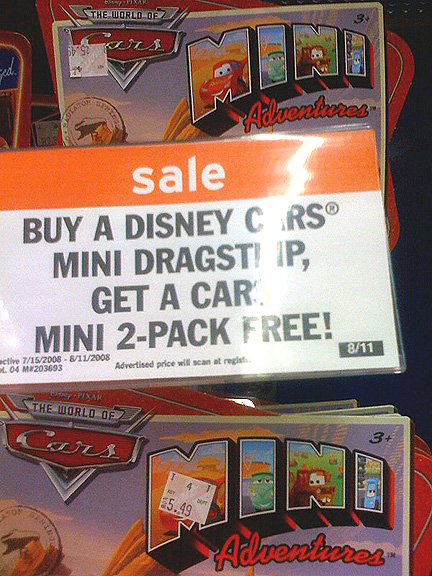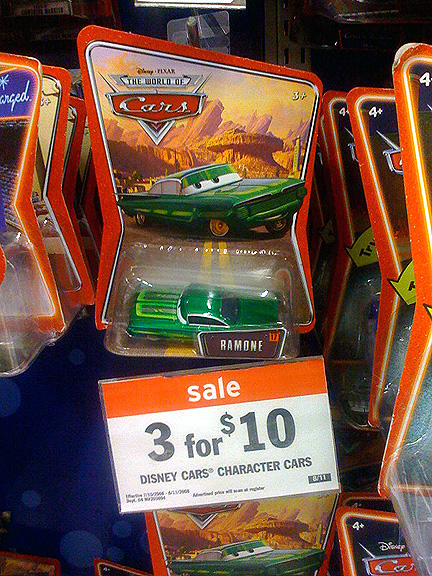 Hardly the world's great sale but it is through 8/11 so you have plenty of time to shop.
And yes, the closest Kmart to me has plenty of Supercharged & WOC's Ramone of all colors (well, as long as you want Green, Yellow or Purple).
I was also in Target … okay, who out there is buying up all the Ice Breaker Cube Peppermint gum out there?
The CARS section as usual was 'holey' so it's hard to tell if the Race & Chase box is coming but they did have Trunk Fresh & No Stall Launchers so they got CASE C of the launchers … if you missed out on the ones at WM, maybe your Target will soon get it. Nothing else new though I did pick up some extra Indiana Jones Mighty Muggs.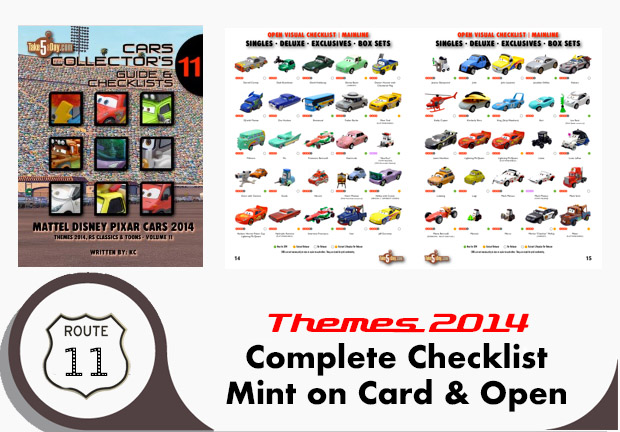 metroxing

20 July 2008

Advertising, collecting, Film, Marketing, Mattel Disney Pixar CARS, Retail, Toys


13 Comments