Home
»
Advertising
,
Checklist
,
comics
,
Film
,
Marketing
,
Retail
,
Toys
,
TV
Hasbro Mighty Muggs Checklist: Star Wars, Marvel, Indiana Jones, GI Joe, & Transformers (Fall 2008 Update!)
Since we're at a CARS lull, how about this 3 3/4″ Star Wars thing? It looks like if I start now, I'm exactly 17,452 figures away from a complete set … perhaps I should find an easier line to collect …
Yes, it looks like Hasbro has launched yet another cool Star Wars line – the Mighty Muggs – inspired by the urban vinyl figures from Asia (though these are not actually vinyl), Hasbro did a great job of mixing pop art, cute, and cool. Each figure is about 6″ tall. Even the box is nicely done as a cool standalone display item …
They range in price from $9.99 to $14.99 – available at the big three (WM, Target, TRU) and the few million places on Earth that sells Star Wars stuff (in other words, everywhere but Amish country unless you count the Death Star made of twine?)
Checklist PART II and 2009 Update is HERE.
STAR WARS (Wave 1)
Boba Fett, Chewbacca, Darth Maul, Darth Vader, Han Solo, & Stormtrooper (though honestly, they need no name tags at all … they also all come with some sort of weapon or accessory – some of the PR photos just show the figures)
STAR WARS (Wave 2)
The equally obscure figures of: C-3PO, Luke Skywalker, Mace Windu & (Young) Obi-Wan Kenobi. I admit the young Obi-Wan doesn't do anything for me so … gasp … I might not be buying them all … I did say 'might' 😉
BTW, there seems to be a color variant on C-3PO, not sure if it's a shot one error or a common thing.
STAR WARS (Wave 3)
Commander Cody, Jango Fett, Lando Calrissian, & Princess Leia. Three look great – not sure about Princess Leia … looking a tad too much like the Lego face and with Legos, they have an excuse the art surface is like 4mm … here, not so much … especially since Lando looks great – great job of capturing Billy Dee Williams as Lando … maybe I'll just wait for Princess Leia in bikini …
STAR WARS (Wave 4)
Emperor, General Grievous, Luke Skywalker (Bespin), & Yoda. This wave doesn't do much for me – maybe General Grievous and maybe battle damaged Luke (okay, he's on the list now – removable hand!) Yoda definitely doesn't look right. He neither looks wise or fierce … he looks like a green bobblehead of a TMNT … of course, he's Yoda – must buy anyway.
STAR WARS (Wave 5)

Surprised, synced with the release of Star Wars: The Clone Wars animated film: Count Dooku, Asajj Ventress, Captain Rex, and Clone Wars Anakin. I guess we know Asajj by her cleavage? 🙂 … Dooku looks great and nice weapons for Rex but Anakin? Not terribly exciting.
STAR WARS (Wave 6) (October 2008)
Another solid wave: Grand Moff Tarkin, Han Solo-Hoth, Darth Vadar 2 & Plo Koon (nice detailing!). Waiting on Hi-Res photos.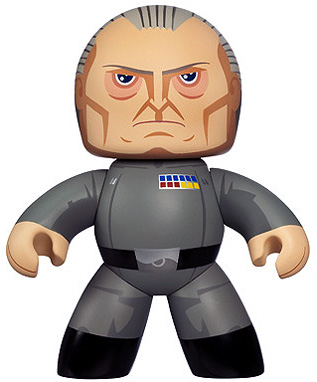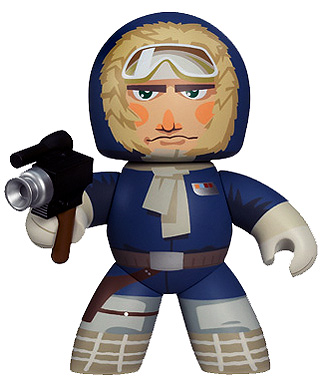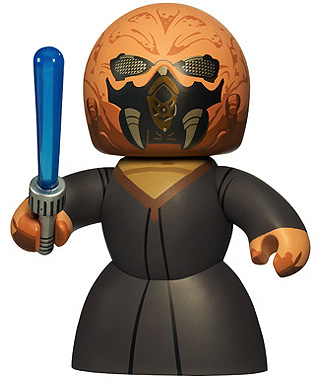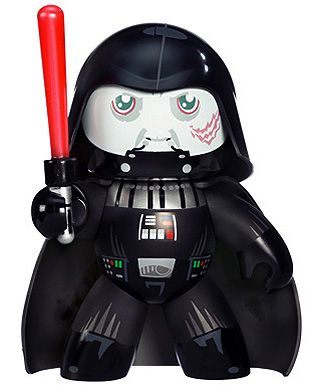 STAR WARS (Part II Checklist is HERE)

INDIANA JONES (wave 1)
Cairo Swordsman, Henry "Indiana" Jones Jr., Henry Jones Sr., Mola Ramm, & Monkey Man. While Henry Jones Sr. is not particularly exciting looking, how can you have an Indy set without him? This set looks pretty great – the monkey is the clincher for the Monkey Man 🙂
INDIANA JONES (wave 2)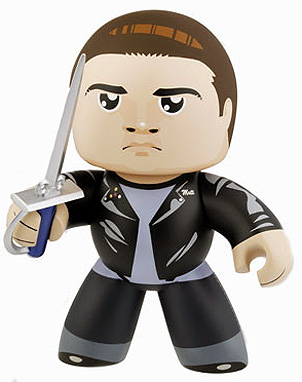 INDIANA JONES (Entertainment Earth Exclusive)
Looks like the last Indiana Jones Mighty Muggs for a while. Maybe if there is a 5th film … but at least Sallah & Short Round got out.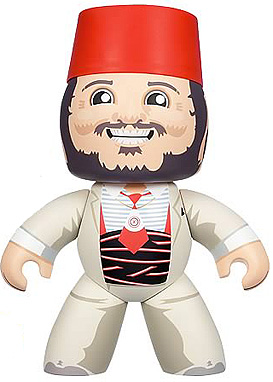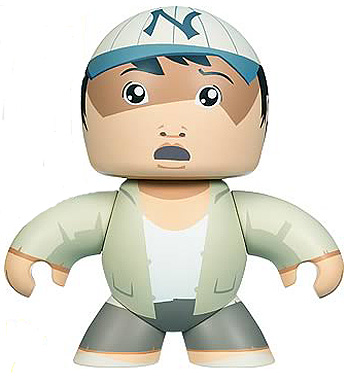 Indiana Jones (wave 3) [CANCELED]

The two villains look nice – Arnold Toht, the Nazi from RAIDERS, of course & Irina Spalko plus Indiana Jones in a tux.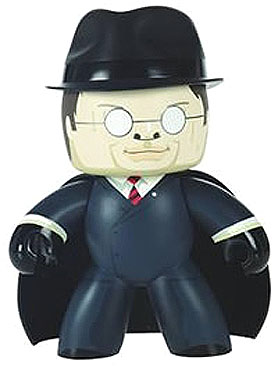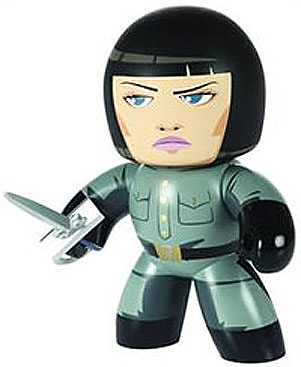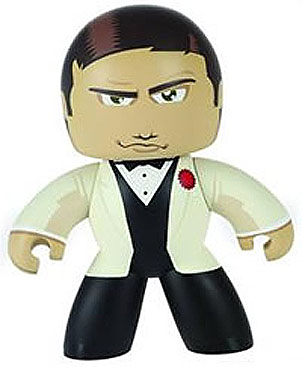 Indiana Jones (wave 4) [CANCELED]

The return of Indiana Jones in a white tux from Wave 3, plus Young Indy, (Indy as) Professor Jones & Satipo with Spiders (hey, look, it's the second Alfred Molina Mugg though okay, the Doc Ock Mighty Mugg is not really him :-).
Marvel (wave 1)
There is also a Marvel wave – normally, not too interested but they did a nice, nice job on some of the characters. Wave 1 contains Iron Man, Spiderman, Venom & Wolverine. Who knew Venom would be the most sought after one …
Marvel (wave 2)

Wave 2 looks much stronger – Captain America, Doctor Doom, Hulk, & The Thing. I am definitely going to get The Thing. Captain America is normally pretty dull but that giant chin they did here is great and Doctor Doom is nicely done also so definitely three of the four. The Hulk looks like a big green baby … uh, no thanks.
Marvel (wave 3)
They include a very nice Doc Ock, Thor – again, normally not my interest but nicely done … Ghost Rider is a maybe – it might look way better on the shelves or with a real high res photo … and black Spiderman – for me, me'h … For those picking up Thor – yea, his hair is glued to the helmet and the helmet piece is definitely glue heavy so look closely …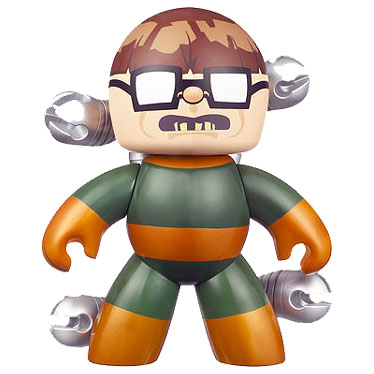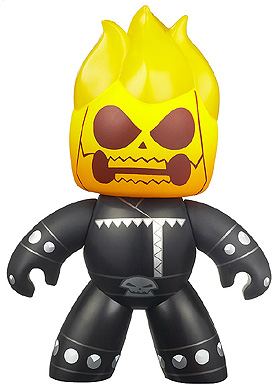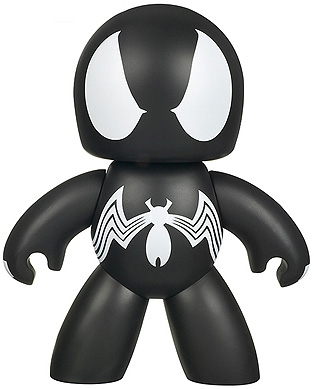 Marvel (wave 4)

They all look great to me – figures I don't follow too closely but liking the Muggs versions alot – the fourth is the return of Wolverine: Galactus, Human Torch & Silver Surfer (surfboard very nice!)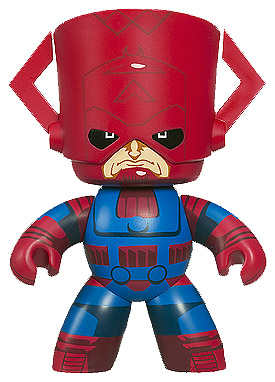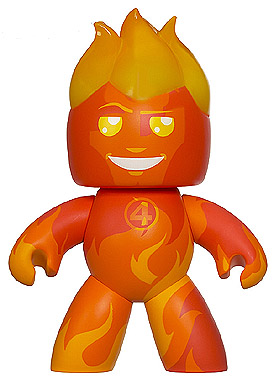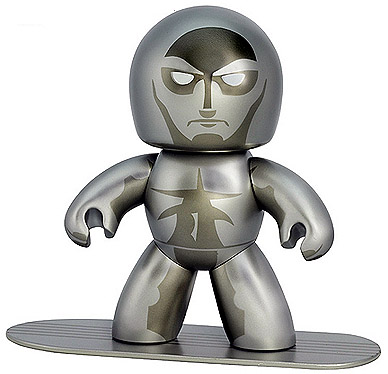 Marvel (wave 5)


You asked for it and Hasbro delivers in 2009. It's Joe. Here's comes Joe! And the first wave looks amazing and I haven't checked into GI Joe for a while but I'm in!
GI JOE (Wave 1)
I think the word is AWESOME … Cobra Commander, Duke, Snake Eyes & Storm Shadow …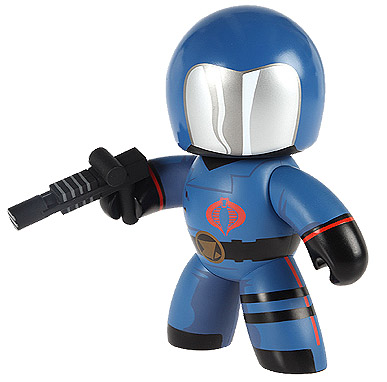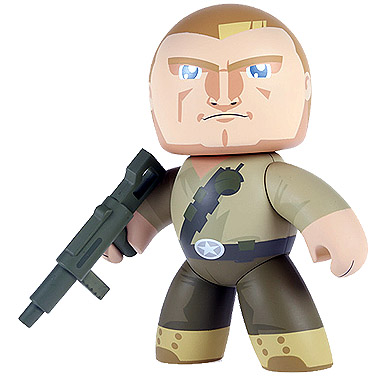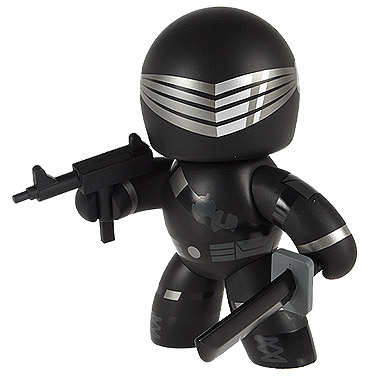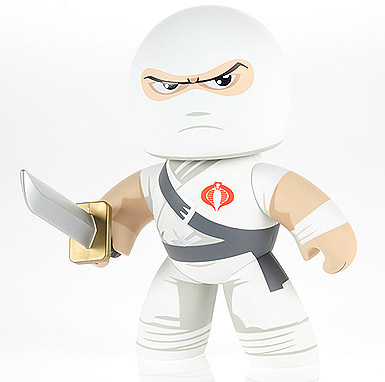 Part II GI Joe Checklist is HERE.

MOVED TO PART II of Checklist.
EXCLUSIVES
SAN DIEGO COMIC CON 2008
2008 SD Comic Con exclusives including: a movie Iron Man, Commander Gree &; Indiana Jones Golden Idol Mighty Muggs – shouldn't the Idol be an accessory but hey, it's an exclusive. Latest add – Peter Parker/Spidey – um, guess they did Peter Parker and maybe people were thinking – random dweeb? It's the most limited of the exclusives – 3,008 pieces. Comic Con 2008 UPDATE HERE. The Mighty Muggs Iron Man is not only one of the nicest Muggs but one of the nicest and sharpest looking action figures EVAH … HOF stuff.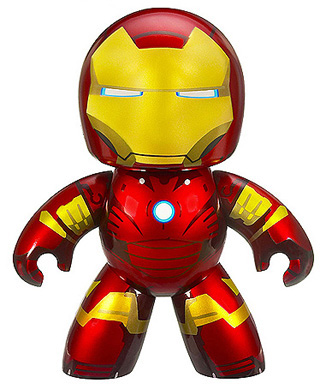 PREVIEWS-DIAMOND DISTRIBUTORS
And another separate Previews-Diamond two-pack … more Marvel goodness (and again, nicely done!), Thanos & Red Skull.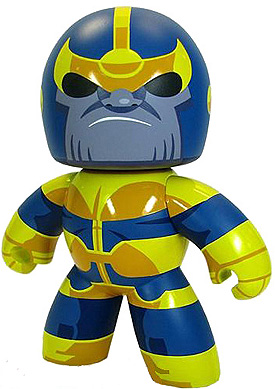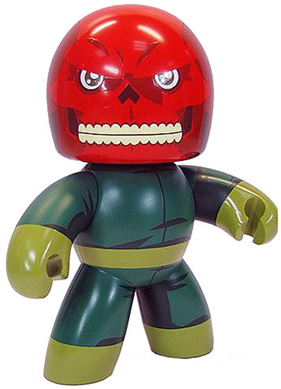 ALSO (Non-Exclusives)

Good news for customizers, Hasbro will sell an ALL-BLACK and an ALL-WHITE version for doing your own thing this Fall – I would love to see kind of cool designs people come up with (send us your photos!).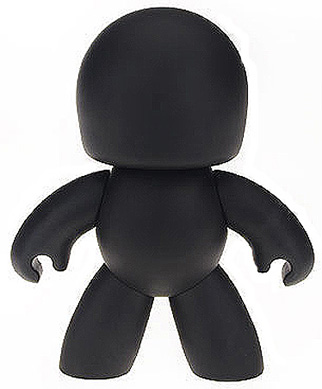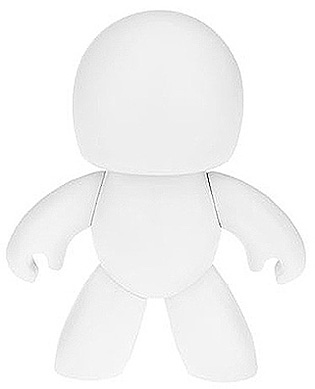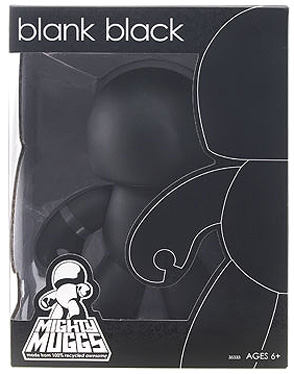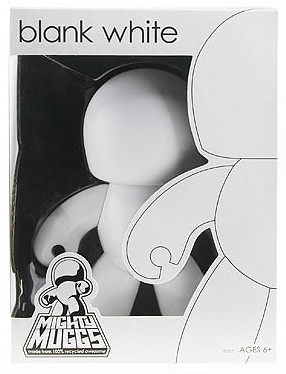 Just added a new trading post for anyone interested … Click on Graphic below.
2009 Update & Visual Checklist is HERE.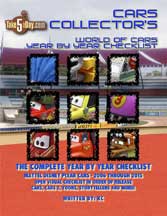 metroxing

3 March 2008

Advertising, Checklist, comics, Film, Marketing, Retail, Toys, TV


21 Comments