Home
»
Advertising
,
collecting
,
comics
,
Film
,
Marketing
,
Mattel Disney Pixar CARS
,
Retail
,
Toys
,
TV
Mattel Disney Pixar CARS: Lightning Storm McQueen – The Unboxing Pictures

Mattel's Disney Pixar CARS are like 15-year olds … if you don't watch them carefully, they'll just wander away and are soon splashed all over the internet 🙂
So, here are some unofficial unboxing photos …
Of course, you've already seen the box from our last post so we'll skirt over the technical details of sliding your fingers along the edge to lift the flap (unless you plan on having Wall-E open yours … then he might need an explanation).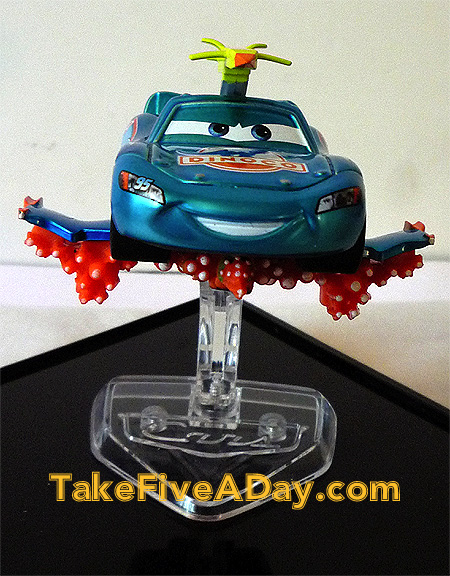 The top rocket is a soft rubber … probably so some kid doesn't take his eye … the Ransburg blue looks excellent and he has got some serious undercarriage missiles.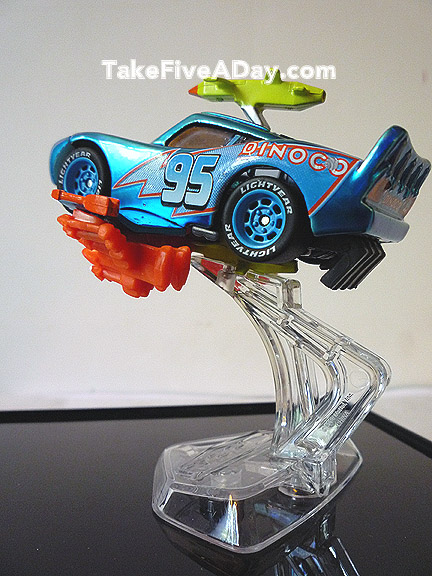 The stand is a work of art. There are two screws holding McQueen onto the stand and two other screws holding the stand onto the base. It's solid.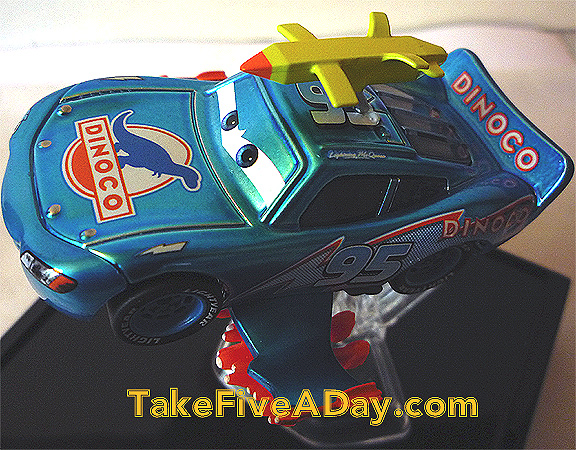 Forgot to mention this earlier – the tires are actual RUBBER (or a facsimilie) – soft and pliable – a very classy touch. Thanks for the reminder "T" !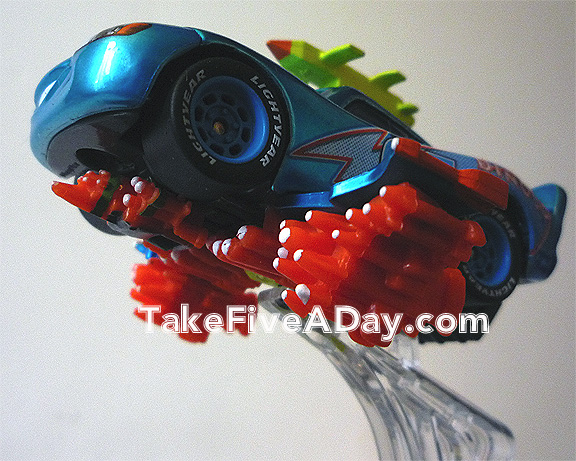 Um, Don't mess up this dude's sandwich order …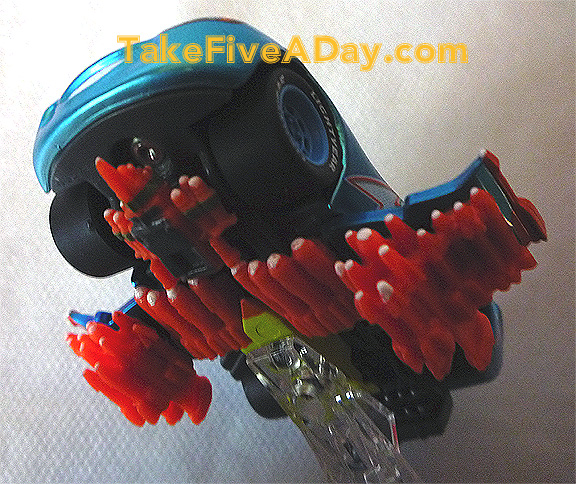 Go big or not at all 🙂 … Or 'MUST Blow Up Something Up … Can't Land'
.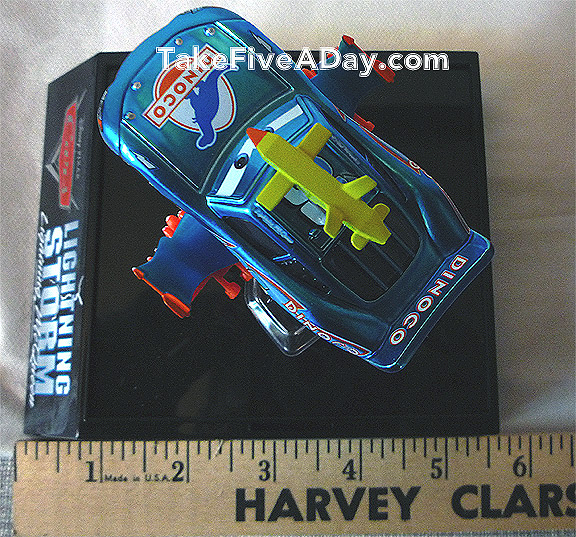 And of course, also notice the two-piece McQueen body … with separate face/expression plate …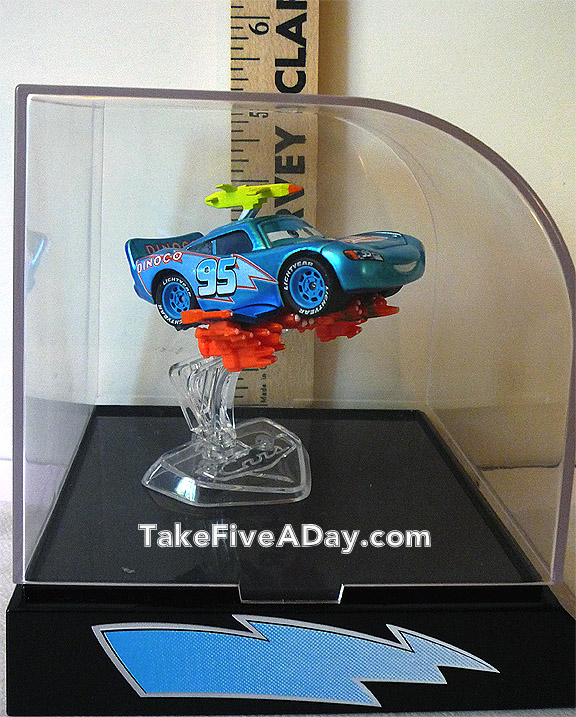 There are also two tabs on the plexi cover that slide into slots – locking it in … so while a 3-year old could break into it in seconds, an adult is going to need a metal tool.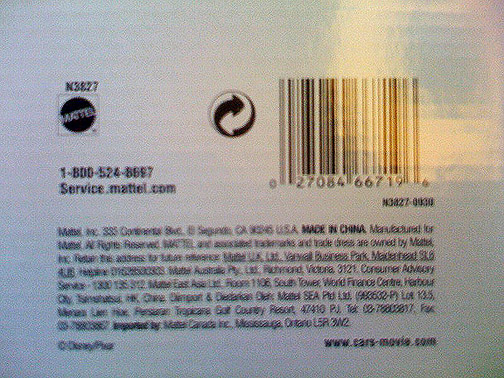 Bottom of box label – no terribly exciting … sorry for the low res but didn't want to drag out real camera again to take photo of mostly legalese and addresses 🙂
Coming in 3 days – see ya'll in San Diego.
Older LS MCQ posts are here & here.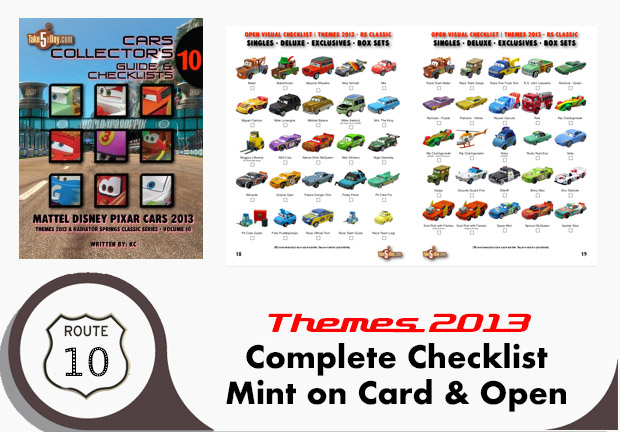 metroxing

19 July 2008

Advertising, collecting, comics, Film, Marketing, Mattel Disney Pixar CARS, Retail, Toys, TV


One Comment