Home
»
Advertising
,
Film
,
Marketing
,
Mattel Disney Pixar CARS
,
Retail
,
Toys
,
TV
Mattel Disney Pixar CARS: Single Blister Cards Update (Summer 2008)
(NOTE – THIS IS A REPEAT POST MANUALLY COPIED OVER FROM 2ADay so "old news" for some)

So, here's just a quick revision for what's coming.
Okay, I studied the list some more and now feel confident this is correct. Mattel has combined one CAR from case Q into case R and deleted some new CARS from Case R so before the end of July, we will have from CASE P & R the following NEW CARS:
Chief No Stall
Kathy Copter
Leroy Traffik
Lightning McQueen ("Stickers" (CHASE)
Petrol Pulaski (RPM #64 Pitty)
Tar Lighting McQueen

… And NEW to WOC cards:
Cactus Lightning McQueen
Hamm
Mattel is now skipping CASE Q and going to Case R.
BOTH cases will be available for sale at the Mattel booth at Comic Con on July 24th.
Yes, CASE P & CASE R will be available for sale at Comic Con.
All I know is that Mattel will sell them for $4 per car … what I believe they mean is that you can ONLY buy them by the case (or $72 for a box of 18). My guess is that Mattel realizes they don't want to end up a few hundred Ramone's to schlep back or sell all the RPM Pitty's in 20-minutes, etc … so no individual sales but by the case ONLY … again, that's just my guess but that would be logical.
Of course, the exclusive Lightning Storm McQueen is a separate issue.
So, the major change that 1 CAR from Case Q is going into R (Leroy Traffik) and a couple others (Tires McQueen & Kori) are pushed back to August or afterwards.
From Case R, that means Edwin Kranks and Dexter Hover is also pushed back.
This is Case P and should be available in the new few days if not already on some shelves:
Bug Mouth McQueen
Fabulous Hudson Hornet
Fillmore
Kathy Copter (3)
Mario Andretti
Petrol Pulaski (RPM #64 Pitty) (3)
Race Official Tom
Radiator Springs McQueen
Ramone-Yellow
Tongue Lightning McQueen
Tar Lighting McQueen (3)
Van
And from what I can gather, this may be the ONLY case with the three-pack configuration so get it while the getting is good …
R Case
Cactus Lightning McQueen (2) (first WOC card appearance)
Chick Hicks
Chief No Stall (2) (NEW)
Dirt Track Lightning McQueen
Doc Hudson
Ferrari F430
Hamm (first WOC card appearance)
Kathy Copter
Leroy Traffik (2) (NEW)
Lightning McQueen
Lightning McQueen ("Stickers" (CHASE)
Not Chuck
Petrol Pulaski (RPM #64 Pitty)
Stacy (Leak Less Pitty)
Tar McQueen

Changes from PREVIOUS?
This was the original listing for CASE Q included the following new CARS:
Q Case
Leroy Traffik, Tires Lightning McQueen & Kori along with the usual suspects 🙂
R Case
Ron Hover, Edwin Kranks and CHASE "Stickers" Lightning McQueen.
Basically, SD Comic Con is the jumping off point to the holiday season so everything will get "re-set." What was … well, WAS … it's old news – that was just the early part of year and now counts for nothing … remember back to the distant past of yesteryear when you could buy a Motor Speedway of the South for about $299? Ah, those magical days of 40 days ago when you could buy gas for less than $4 a gallon … same deal here. Forget everything from before as Mattel will push the big red RESET button in about 3 weeks.
So, in about three weeks, we'll get answers to what's happening to the rest of 2008 and all will be well in the magical world of CARS (except your bank account 🙂 ) (and of course, in the real world, no promises other than you can almost definitely get a Speedway set for around $2,000 dollars – maybe …).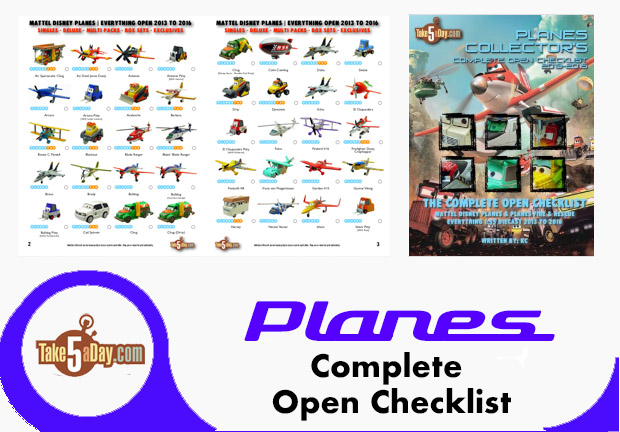 metroxing

16 July 2008

Advertising, Film, Marketing, Mattel Disney Pixar CARS, Retail, Toys, TV


95 Comments