Home
»
Advertising
,
Food
,
Marketing
Creepiest Candy EVER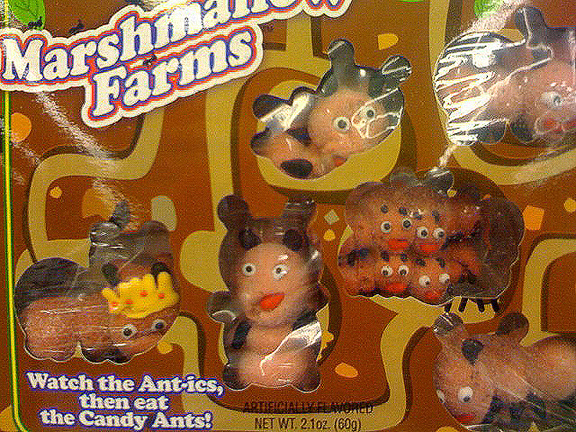 Okay, this photo doesn't do justice to how creepy it is but then I would have to buy the candy – encouraging them to make more.
No, they are not brown fuzzy cotton balls … they are brown fuzzy candy with antenna & covered in white spores (er – sugar dust?).
Kids, what you want are giant mock insects to eat … sure, we couldn't made them look like ants but we prefer to creep you out by selling you candy that's covered in white specks like white mold and hey, who doesn't want to eat 10 ant babies stacked on top of each other like a wolf spider – yumm …
Buy this instead.


metroxing

11 July 2008

Advertising, Food, Marketing


6 Comments