Home
»
Advertising
,
CARS
,
Computing
,
Disney Pixar
,
Film
,
Marketing
,
Media
,
Retail
,
Toys
,
Travel
,
TV
Disney Pixar CARS: Peterson Museum CARS Exhibit Photos
When in LA, you can also check out the Pixar CARS Exhibit at the Petersen Auto Museum … "remclsydney" was kind enough to send us pics of his recent visit to LA and the exhibit …
Too bad, you can't pick up one of these in the gift shop. Though the airline might just charge you more than $15 to carry this on your flight home 🙂
I think there are a couple "extra" stickers on McQueen!
Just make sure you visit Disneyland and the museum on different days … don't want to confuse the kids 🙂
Original Press Release & Post.
Follow-up Post with Directions & Other Places of Interest.
And of course, if you just want to Photoshop eyes on your CAR or build your own McQueen – check out this post. I expect pictures of your Chevy Malibu changed into McQueen! ;- )
Thanks again, "remclsydney."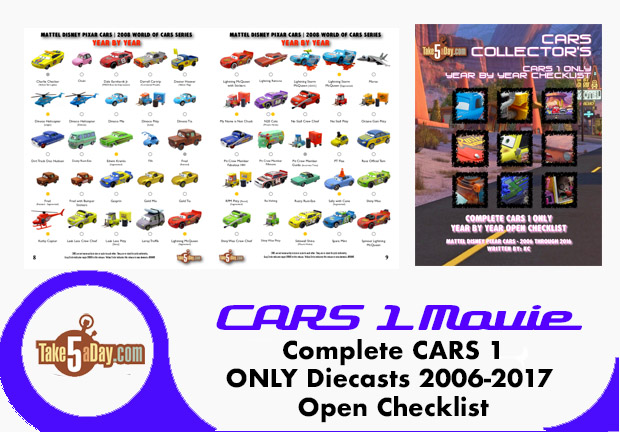 metroxing

3 June 2008

Advertising, CARS, Computing, Disney Pixar, Film, Marketing, Media, Retail, Toys, Travel, TV


10 Comments