Home
»
Advertising
,
Checklist
,
collecting
,
comics
,
Film
,
Financial
,
Marketing
,
Retail
,
Toys
,
TV
Marvel Iron Man Action Figures Checklist: The Iron Age is Here
I admit I was never a huge fan of Iron Man but the movie trailer looks good and they were smart to get Robert Downey Jr. That guy might've had a lot of personal problems but he can flat out act.*
I know the back story and while they are sticking to the gist of how Tony Stark came to be Iron Man, it might be a spoiler to give away his relations and connection to the other metal characters so without saying much more about who is what to the story, you can just take a look at the cool action figures they are producing for the film:
Mark I – the "protoype" and just excellent cool …
The refined Mark II (and in my eyes, much duller …)
The "normal" Iron Man – there are at least 4 versions …
The two different candy red & yellow versions are a 'snap-on armour' version and a 'launching repulsor' version.
There are two exclusives, the Target one is a Silver & Red Iron Man: Iron Man – Silver Centurion & the Wal-Mart is Black & Silver with a launching Gatling Blast: Iron Man -Stealth Operations Suit (aka: War Machine).
There are two cool Iron Monger's …
The top Iron Monger is the 'Super Fist Smash' version and the bottom one has a removeable headpice/cockpit.
And Titanium Man … also nice design – with double concussion blasters …
That's Wave 1 of the 6″ scale. The movie opens May 2, 2008 – here are a couple trailers posted on YouTube … the official website runs pretty slowly.
[youtube=http://youtube.com/watch?v=vhgzIM-9lfA]
[youtube=http://youtube.com/watch?v=6Hx6TEqrzHU]
Some cool figures from years past …
And one of my all-time favs … The Hulk Buster …
* Robert Downey Jr. is like Johnny Depp, he needs characters in a film that's larger than life and out of step with the rest of the characters to really fully get into a role – otherwise, he just seems like the annoying guy … obviously he's done a lot of great work but if you want to see acting, check him out in CHAPLIN or RESTORATION – both flawed movies but both really gives you an idea of what acting really is. Playing Charlie Chaplin is a hard and a gutsy role – who doesn't recognize Chaplin's "Little Tramp" character and all the imitators but he never conveys he's imitating anyone, he seems like he's the Little Tramp and same with RESTORATION, you can see the difference in acting ability – as cute and perfect as Meg Ryan was in romantic comedies in the 1980's and early 1990's, you can see how outclassed she is by Robert Downey Jr. He's asked to play a strange character and you believe everything his character says and does on screen while Meg is just trying to act like she's a person of the 17th century.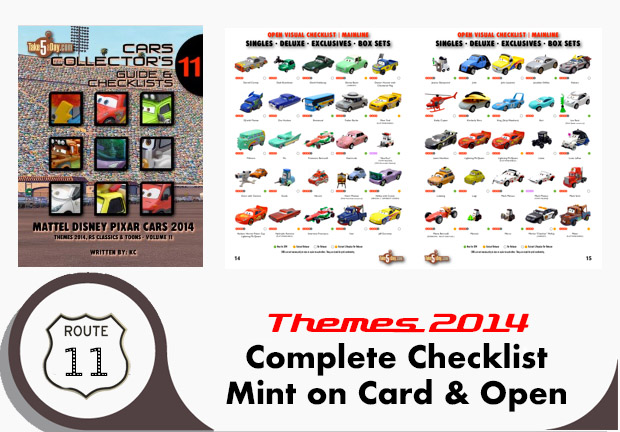 metroxing

31 March 2008

Advertising, Checklist, collecting, comics, Film, Financial, Marketing, Retail, Toys, TV


No Comment