Home
»
Apple
,
Film
,
Financial
,
Gadgets
,
Internet
,
iPhone
,
Mobile
,
Music
,
Retail
,
Video
Amazon Mp3 Will Affect Amazon Revenue More Than Apple's iPod or iTunes
It's pretty amazing the number of journalists who don't look at a situation before just plowing ahead and writing words and "a conclusion." They either choose to ignore the real world or they simply don't understand it. Either way, it's appalling.
Yes, Amazon's entry into the "unlocked" DRM free Mp3 market will affect Apple & the iPod but its *affect* is DIFFERENT than you think.
If the iPod did NOT play the mp3 format, it would clearly have a major affect – just as when Sony's players did not play Mp3's directly (it would convert to ATRA mp3), when the iPod entered the market, people quickly choose the iPod over the Sony for the simple reason it played mp3's very easily and transparently. Yes, the iPod looked nice and it was easy to use but if it did not play Mp3's – there might be a few million out there versus 150 million.
There is no discussion. Mp3 is the preferred format for LEGAL and ILLEGAL downloads. Yes, there are others that hold some interest: mp4, FLAC, APE and even WMA but I don't think anyone is going to argue that the preferred format OVERWHELMINGLY is not mp3 … sure, audiophiles can argue there are better formats but that's not the issue.
It's mp3.
You can do the math. 150 million iPods sold, 5 billion music tracks. That works out to about 34 tracks per iPod. Of course, it's not 100% accurate as the bulk of iTunes sales are only in a few countries but even presuming double the number in the US per iPod user … and if iTunes music sales drops to ZERO for some reason?
How much is Apple losing in iTunes music store purchases per every iPod if that were true?
@$13.60
Apple is presumed to make $.20 per iTunes music track – not counting the cost of running the iTunes store and credit card fees … so actual profit is maybe $.07 a track but that's presuming iTunes stores sales drops to zero which is unlikely … if Apple were to lose $7 per iPod in lost sales, I think there are dozens of ways Apple could make up that revenue including shaving $7 in costs from the iPod itself … but the bottom line is that the iTunes music sales are NOT the main reason people buy iPods.
Clearly, even people with iPod Shuffles have more than 34 or 68 tracks on their iPod. Whether it's 100% legal converted from their own CD collection or LEGAL tracks downloaded from musician sites or other sites like iLike.com or ILLEGAL tracks, people know how to load tracks (1,000+ tracks) on a Nano (or up to 20,000+ tracks) on the Classic iPods. The iTunes store is a small part of the reason they buy an iPod.
So, what does that mean for Apple?
How about this ad from Amazon.com?
That's right. It might even help Apple sell MORE iPods, NOT less.
Because for all the people who hated the iTunes store for its DRM, now they have a reason to buy an iPod. Sure, it might help sell a few more SanDisks and Zunes but it's clear that 7 out of every 10 mp3/DAP buyers are iPod buyers AND now that mp3 player sales overall are slowing, it's rapidly becoming inefficient to stay in the marketplace if you're 10th or even 5th in marketshare … leaving consumers with fewer choices down the line and we know what's still the first choice with or without iTunes store purchases.
AMAZON?
If anything, this territory might be scary for Amazon than Apple.
Why?
Amazon sells about 6% of the 500 million CD's sold in the U.S. or about 30 million CD's. If we presume the average selling price is around $13 – that's about $400 million in revenue for Amazon. Now, if you have the choice to buy 4 tracks of a CD for $.99 a piece (some tracks are less on Amazon, some more but let's say an average of $.99) as an mp3 download or the full CD for $13, what's your choice? That's hard to say, of course but that's precisely what Amazon has to deal with. Is that previous $13 purchase staying the same in revenue? Are you going to buy 13 tracks from 3 artists or are you going to stop at 4? In other words, is Amazon trading a $13 CD for $13 in downloads or are they trading $13 in revenue for $4 in revenue?
It's impossible to say but the bottom line is that is the choice consumers have to make – sure, maybe instead of buying a $13 CD, that consumer can buy $25 in downloads … but what was holding back consumers before?
DRM?
If we know the average iPod user was spending @$34 at the iTunes music store, what held them back from spending more?
DRM? Really?
Are you that convinced it's all about the DRM – that without DRM, sales would be up 50%, 100? 1000 percent?
Digital sales are increasing 50% a year anyway but for people WILLING to buy LEGAL tracks online were not doing so because they said DRM was the major hinderance?
I'm not saying the Amazon store won't sell a lot of tracks but is Amazon trading CD sales for fewer downloads? What is the age breakdown of CD buyers? Is the music industry losing the bottom end of 12-24's who are downloading free LEGAL tracks from their favorite bands from the musician's MySpace page/iLike page and of course, clearly, they know how to download illegal tracks to fill their iPods?
Are these the same people who know how to convert tracks to a CD-R?
Sure, there's a lot of blog talk about hatin' DRM (and I certainly am NOT for it) but it's sort like arguing against burning down the Amazon rain forrest, right? Who outside of 300 Brazilians arsonists are for it? But what are people really doing about it?
BOTTOM LINE
My prediction is that sure, Amazon will grab some market share from iTunes music store but as Amazon's ads say – BUY an IPOD to add Amazon tracks … Apple merely shifts revenue from iTunes to iPods – not exactly a tragedy and if Apple convinces you to buy a few tracks, rent some movies, buy a music video – there are pretty much back to $34 in iTunes revenue AND they've sold you another iPod.
The people who really hate Apple and think they should hate the iPod are not going to swayed by this anyway. They are buying SanDisks and Creatives as it is now – this won't change anything.
The 75% who own iPods might switch and buy some tracks from Amazon but for less savvy users who like being able to preview, buy and sync with one click don't care about DRM – nothing will change.
And in 6 months or a year, the record labels will be forced to sell DRM free on iTunes … a) because they can't ignore the place where 70% of the digital music online market is and b) they'll be sued for restraint of trade by not selling the same thing to everyone – will the iPod marketshare drop to some small percentage? No. Will there as good of a user tie-in as iTunes to the iPod as SanDisk's, Creative's or even MS for their software to their hardware? Unlikely.
Now that Apple has added movie rentals and more movie choices, the only real scenario is that the iPod will maintain its market share or more likely, grow slightly. Apple is still the leader in every aspect except the bottom end. There is no small player with the screen, movie rentals & audiobooks to match the Nano, for those who want 160GB, there is no competitor at the same price and of course, the iPod Touch trumps them all and has the highest margins/pricetag – so another 6 months of clear sailing for Apple and the iPod.
Sure, the iTunes store might drop a few percentage in market share to the Amazon mp3 store but the Amazon store has no movie rentals or TV shows (the Unbox has both but no portable player).
The Amazon mp3 store affects Apple just as if you were to open a Best Buy across the street from an Apple store. The revenues would shift around a little but at the end of the day, Apple actually comes out ahead because all you've done is given the consumer another reason to buy an iPod.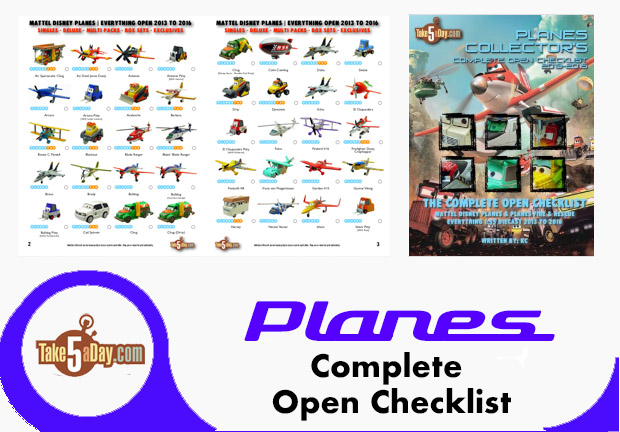 metroxing

29 January 2008

Apple, Film, Financial, Gadgets, Internet, iPhone, Mobile, Music, Retail, Video


2 Comments