Home
»
Disney
,
Disney Pixar
,
Disney Pixar CARS 3
,
Mattel Disney Pixar Diecast CARS 3
Mattel Disney Pixar CARS Diecast: Kmart Promotion – Crazy Ivan!
The perfect soundbite from Hunt For Red October.
The recent Kmart Free-Ivan promotion is now official CRAAAZZZZEEEY.
The main portion of the promotion went pretty well as long as you were able to find a Kmart.
The second part of the promotion where you bought $20 worth of CARS for a free Ivan went well for people who had a Kmart AND CARS items in stock … later PLANES items counted also.
Most people received Ivan's.
But Tom D. received a Muggsy Liftsome instead. Not better or worse but certainly different … and was he the only person in America to get Muggsy Liftsome?
Now, it gets EVEN weirder.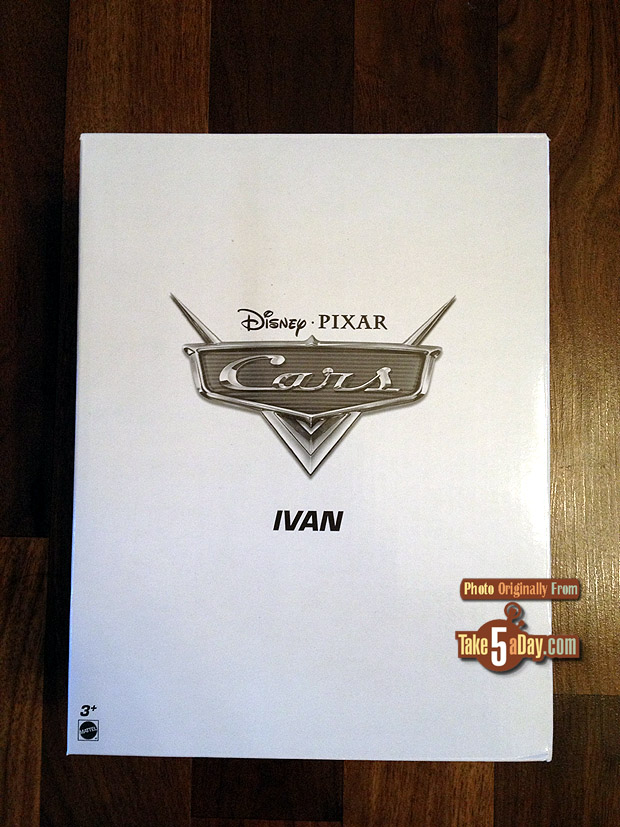 "Quercy" got an Ivan in a beautiful Mattel exclusive box. The typical white cardboard "outer" box you normally get with exclusives (1:24 Lightning, Lightning Storm, etc …)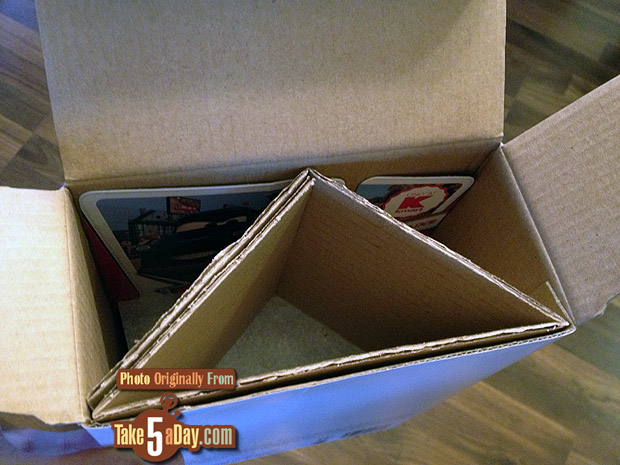 Inside, with a nice cardboard sleeve holder – one genuine bonafide Ivan on card.
Now, Quercy also got a shipment with more Ivan's (as part of his redemption) but they just came on the Kmart stickered card and packed with air bags (that's the poster at the bottom of the boxed Ivan).
So, what's the story? I'm presuming they ordered some boxes and then realized it was cheaper and easier to pack more just on card and with air bags in a shipping box without this outer cardboard box which not only took up space, added cost AND even also more weight. The other possibility is they just got these in but that doesn't really explain why Quercy's other Ivan's arrived in a separate box with no white box so I'll go with the cost savings/less handling as the choice Digital River/Mattel made since even the shipping was free in this case.
Presumably there are a few thousand of these white boxes marked Ivan sitting in the fulfillment warehouse.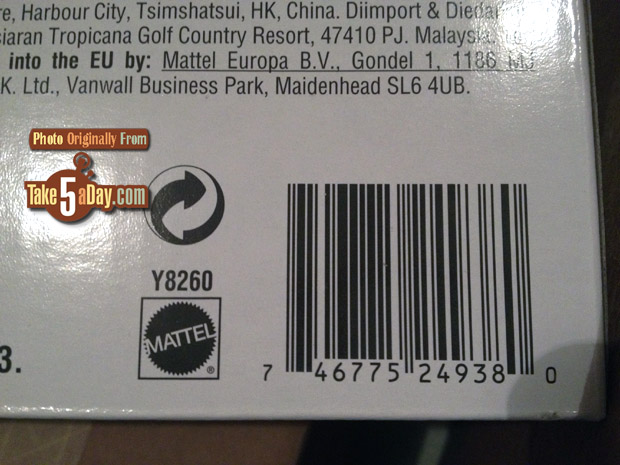 Typical design & markings, white box with all the legal and required UPC info on the bottom.
So, thanks, "Quercy" for the nice photos and the oddball find. Anyone else get a white Ivan box?
Crazy Ivan!


metroxing

21 August 2013

Disney, Disney Pixar, Disney Pixar CARS 3, Mattel Disney Pixar Diecast CARS 3


8 Comments