Home
»
Disney
,
Disney Pixar
,
Disney Store
,
Mattel Disney Pixar Diecast CARS
Disney D23 Expo: Guide to Mattel Buying (Convoy Brothers + Toy Story Small Fry Buzz)
Mattel will not actually have a separate booth but inside Disney Consumer Products space …

Here is the map – as you enter the main hall floor, veer right – or follow the others running pell mell. The last Expo was different as The Disney Store had a separate booth not attached to Disney Consumer Products (DCP) so until the show opens, it's unknown about the details of lining and paying – presumably there is a separate line to the Disney Store and to the "pop-up" shops in the DCP section (there are only about 5 retailers other than Mattel in that area) and probably 5 different lines to each of the stores in that area (Random House, Sephora, Disney Publishing, etc …) – I'm guessing the Mattel one will be very long until they sell out. 🙂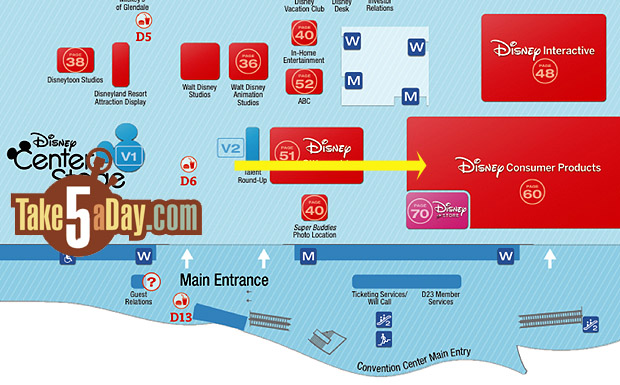 Of course, the Mattel booth will feature the Convoy Brothers ($100). A few dozens photos are from our older posts, you can start here and work your way back.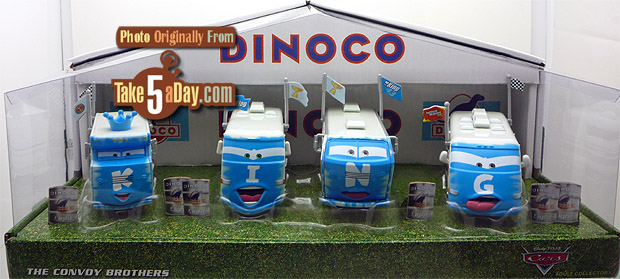 It looks like the only other item is a Small Fry Buzz Lightyear ($20) (from the Toon short, Small Fry). This is not the actual toy but a screenshot of him from the short.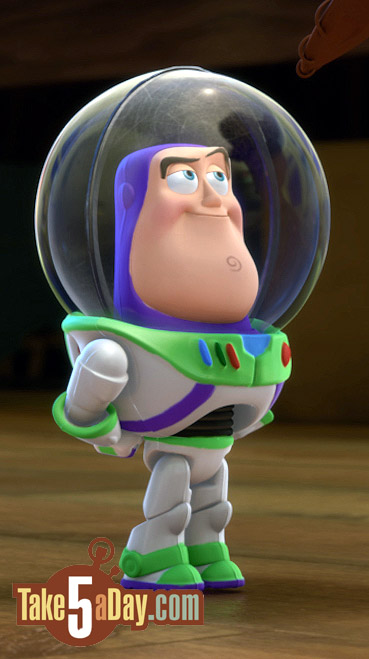 There's no way to tell how big he actually is but the box is about 7″ tall – but it's unknown how much packaging is around him, send us a photo!
But the exterior packaging looks fun – looks like at least for the 2013 D23 Expo, Mattel's packaging designers worked overtime for both items.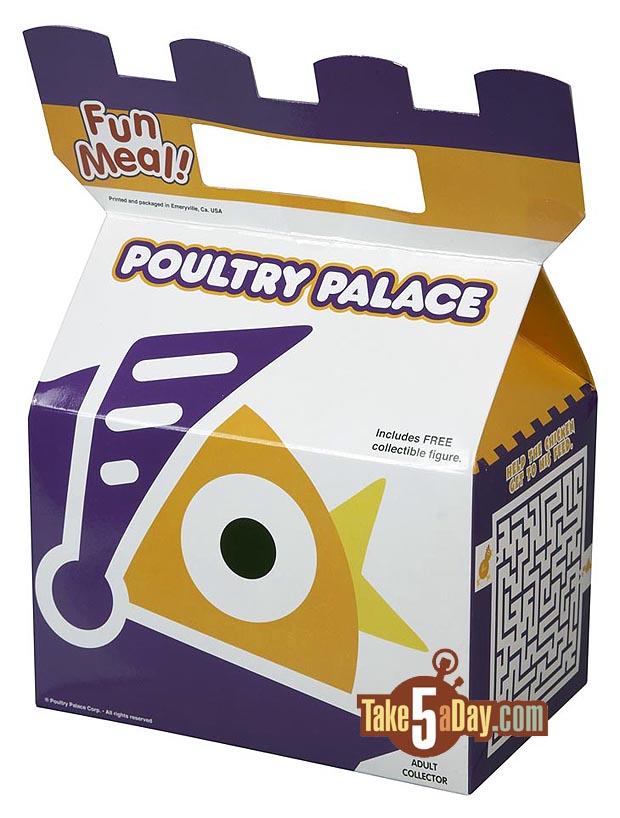 And the box outside … very nice.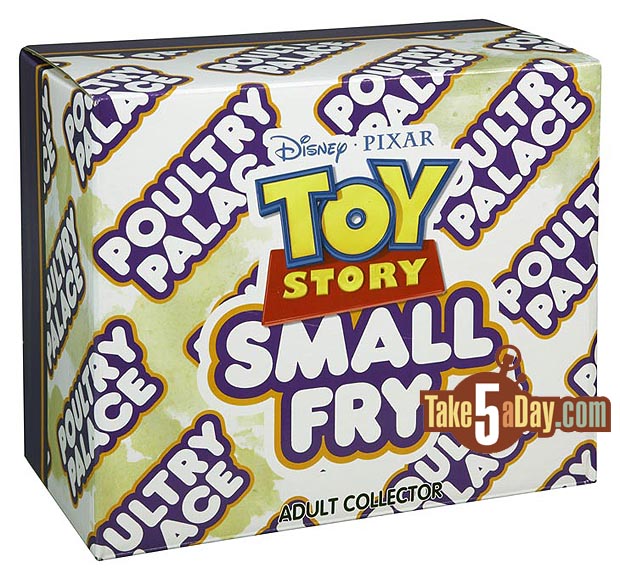 Mattel has a nice ad in the Guide.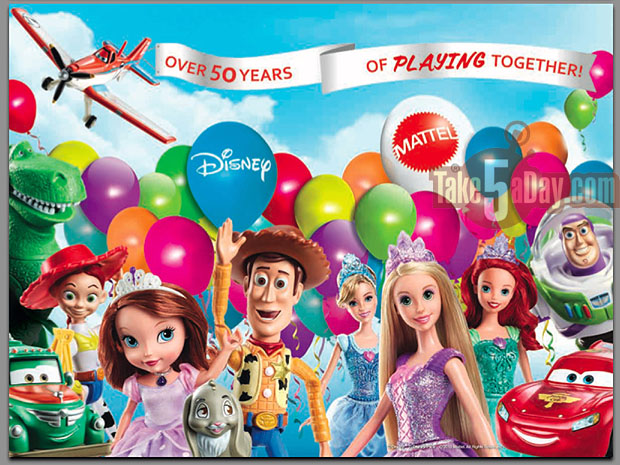 It's unknown what the Disney Store will offer as an exclusive for CARS or more likely for PLANES in the Disney Store booth – guess we'll find out next week.
Ridemakerz is offering a metallic blue D23 Expo Lightning.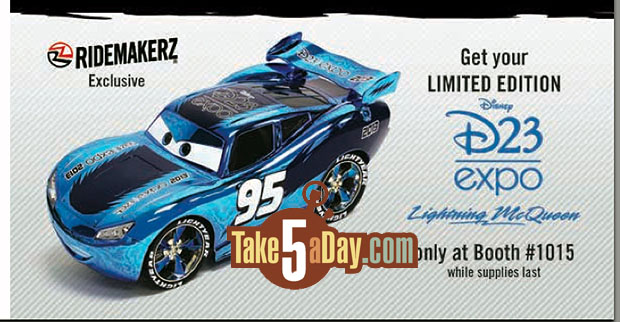 While there is plenty to do, included in the price of admission is a Disney PLANES screening in 3D!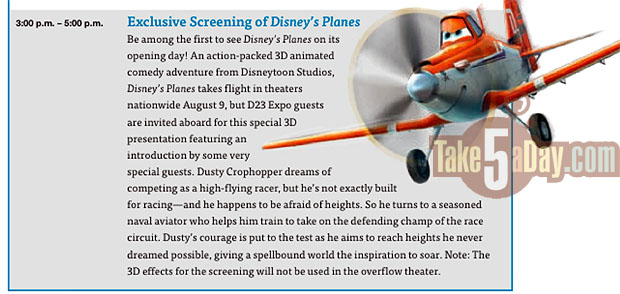 It's also online but at the back of the guide is the detailed explanation of how to get tickets (Stage Passes) to showcase events on the big stage like the PLANES screening or the keynotes.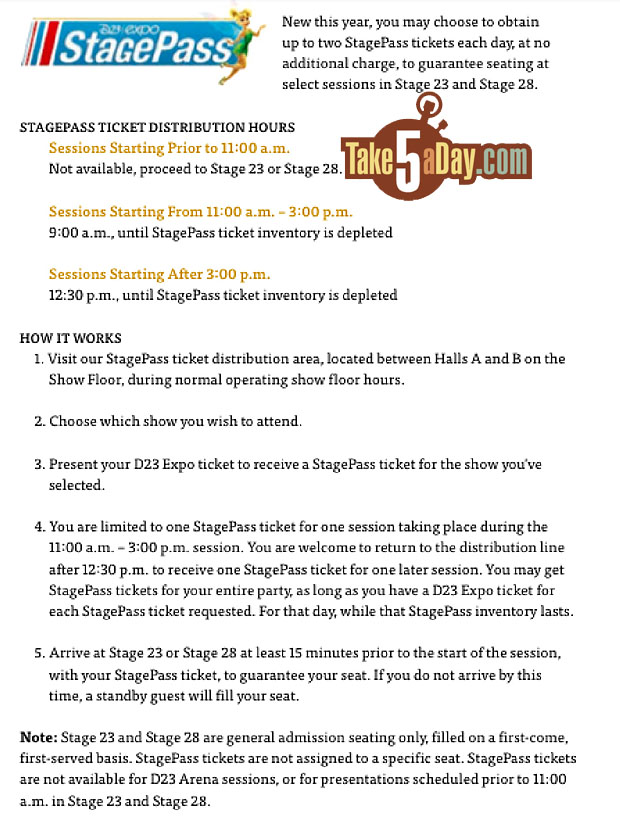 Of course, there are lots of fun events … (this is with the Disney Store designers, not Mattel).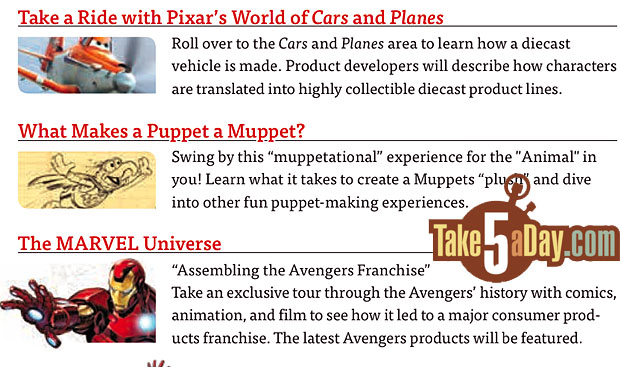 And of course, fun free giveaway like this D23 Disney Stock pin if you stop by Investor Relations.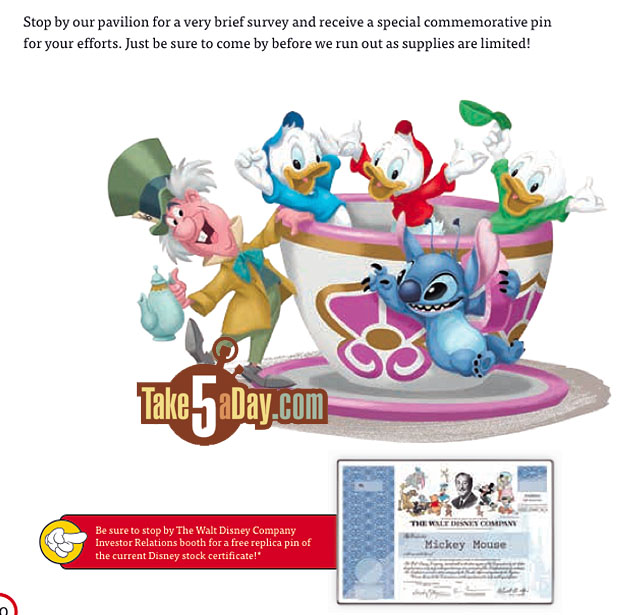 Or if you have BIG BUCKS to spend, the auction of an old actual Disneyland sign or old Matterhorn Bobsleds might fetch a few dollars … how cool would your family room be with a Disneyland bobsled? 🙂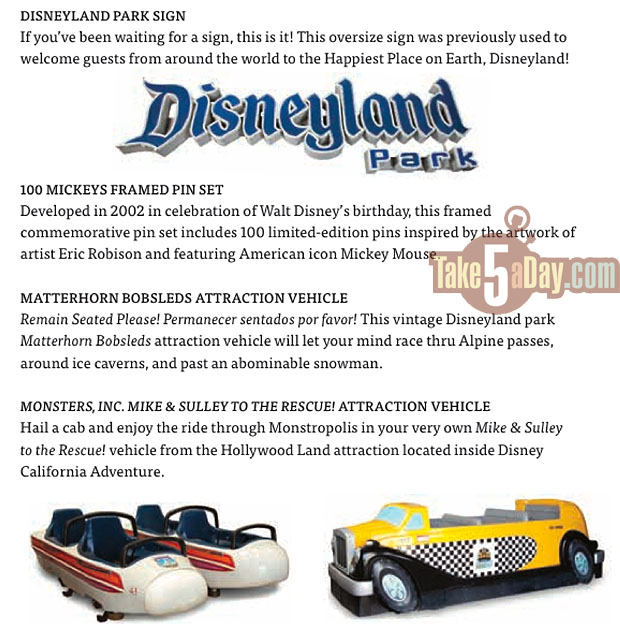 You can download the Guide here as a PDF free before you get there. You'll get a paper copy there.
Info on StagePass tickets is on the right side of that page.
Have fun!


metroxing

2 August 2013

Disney, Disney Pixar, Disney Store, Mattel Disney Pixar Diecast CARS


16 Comments