Home
»
Disney Pixar
,
Disney Pixar CARS 3
,
Mattel Disney Pixar Diecast CARS
,
Mattel Disney Pixar Diecast CARS 3
Mattel Disney Pixar CARS Diecast: The Ivan & Muggsy Unboxing
Well, it seemed real straightforward and simple. For every $20 worth of Mattel Disney CARS, get a free Ivan!
For "BMW," it was pretty straightforward. Mattel packed it nicely in a box – not just shoving it into a padded envelope AND on card – nice!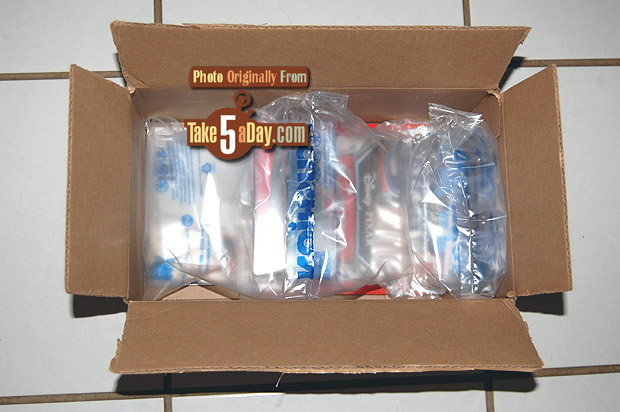 The Kmart snipe is a sticker – easy to modify if they re-release Ivan.
Yes, Ivan is scheduled to be re-released but no set schedule so as you know, that might mean it's released in 2 months or NEVER … you know how that goes, it you stock up, it gets re-released in September. If you buy only one, it never gets re-released … :-/
I'm just telling you it's on the list. That is all the info I have and I am NOT venturing a guess as you can never out guess Mattel.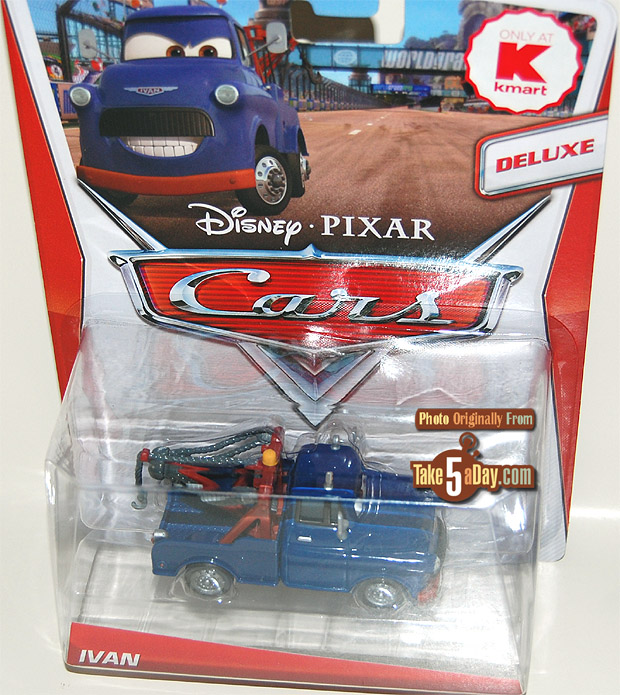 Thanks for the nice photos, "BMW."
Of course, "Tom D's" shipment is great … and annoying …
Tom D got Muggsy Liftsome (instead) – in some ways a nice surprise but now Tom D needs to spend another $20 and spin the wheel of shipping chance – get another Muggsy Liftsome or get an Ivan.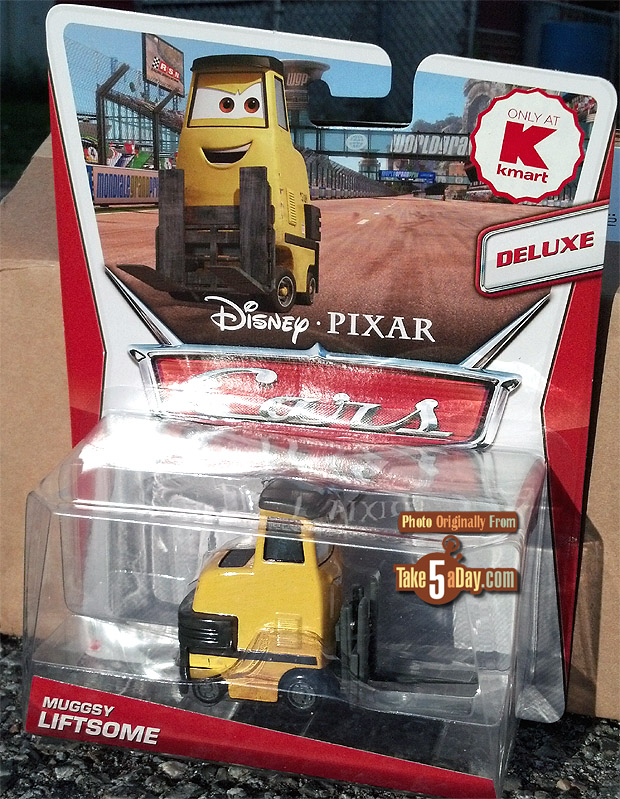 Muggsy is a long and twisted distribution story. He was listed as an oversized deluxe release for most of 2012 but because of too many Finn Deluxe versions clotting the shelves, there was very little retail interest in new Deluxe oversized CARS so Muggsy was put on the back burner … then in late December, 2012, he appeared to be an exclusive Kmart release (along with Ivan & Green John Lassetire).
But then nothing. As we got closer to June, 2013, we were told there would be no Kmart CARS Day but instead there would be a promotions – every $20 purchase of Mattel Disney Pixar CARS products would net you a free Ivan. The Green John Lassetire was announced as the mail away for October, 2013 but no word on Muggsy Liftsome. But surprise, here he is!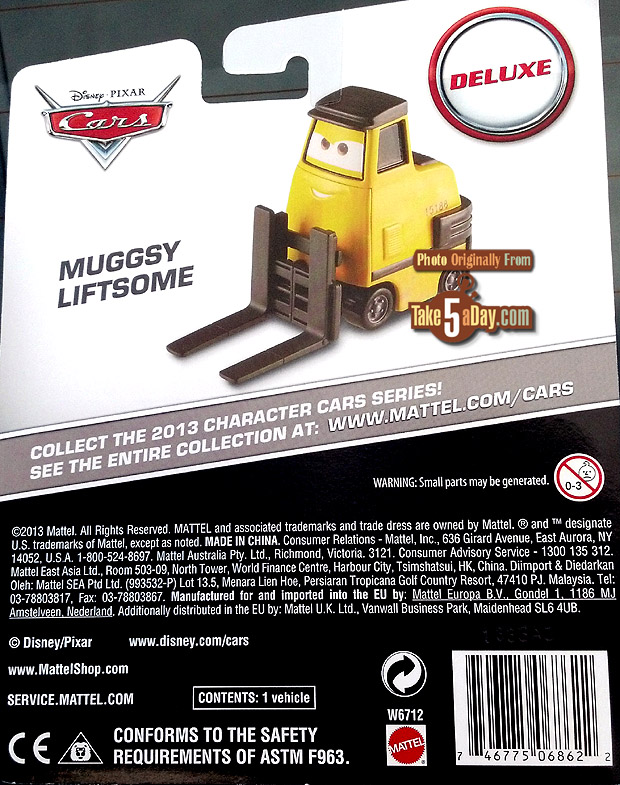 Thanks for the great pics, "Tom D." and congrats and sorry on getting Muggsy!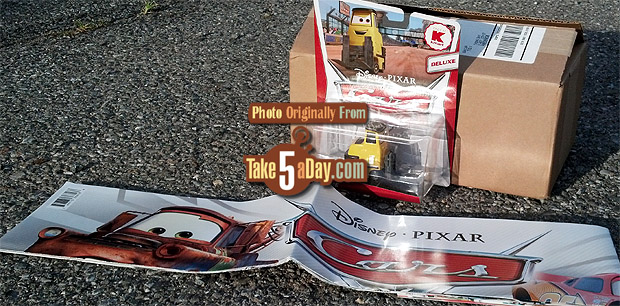 The problem is a) are they really out of Ivan's or b) is it totally random – mine are arriving in the next few days but everyone else chime in with I GOT IVAN or I GOT MUGGSY! That seems to be the only way we'll know for sure.
Of course, you also get the 2013 CARS poster.
The other problem is what is left to buy at Kmart if you want to try your luck at the Muggsy Liftsome lotto?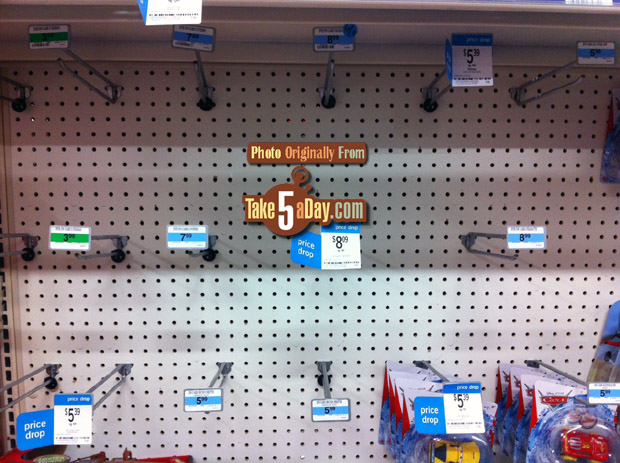 More details of "the sale" plus links to the promotions.
So, we don't know after a week of redemption if they are really out of Ivan or it's totally random.
Will the retail versions of Ivan show up in October on the Kmart CARS Days 2013?
Will Muggsy Liftsome be available at retail at KM then also?
Will the mail away in October mean you might get the Green JL truck?, Muggsy? OR Ivan as your redemption?
???
We will also find out together in this crazy messed up, mixed up, kooky, ooky and downright dookie inchoate scenario … or SNAFU for those who've been playing along since 2006 … What do you want? Will you curse as you crack open your box – how many people will scream to the heavens like Kirk or Costanza – MMMMMMAAAAAAAATTTTTTTTTYYYYYY!!!!!!!!!
Well, thanks for the nice photos, "BMW," and "Tom D."

metroxing

5 July 2013

Disney Pixar, Disney Pixar CARS 3, Mattel Disney Pixar Diecast CARS, Mattel Disney Pixar Diecast CARS 3


17 Comments