Home
»
Disney Pixar CARS 2
,
Mattel Disney Pixar Diecast CARS 2
Mattel Disney Pixar CARS: The New Target Endcap & Reset
So, Mattel is definitely making a new commitment to CARS/CARS 2 with this new Target endcap.
First, they are already taking down the Spiderman one – it seems kind of quick but maybe sales are slowing already.
Endcaps are not just extra visibility selling space in the tradition sense but retailers charge manufacturers/distributors for it. So, this was probably part of the negotiations in clearing up old stock and clearance on Action Agents. In the case of a movie launch, it's clearly part of the plan and commitment from both the retailer and the seller – the high visibility benefits both parties.
So while money doesn't actually change hands, retailers get a bigger rebate on what they buy or better terms. So, when you walk through a thousand-pile bridge of Doritos, it isn't retail love … well, it is love in the green sense.
But this is good to see as Mattel is willing to spend money to make money.* That Mattel is not totally writing off CARS/CARS 2 and they are willing to commit marketing dollars to make sales dollars.
*Kids, good economic lesson for today. There's no free lunch, and keep your enemies close but in the next toy aisle over. Also good advice, you can pick your friends but not your …
I didn't have the patience to wait for this setup. The guy was moving Francesco's over from the diecast aisle, that could take a while.
"Rob's" Target setup was in the diecast aisle (maybe be a different classification store or the endcap deal is not chainwide).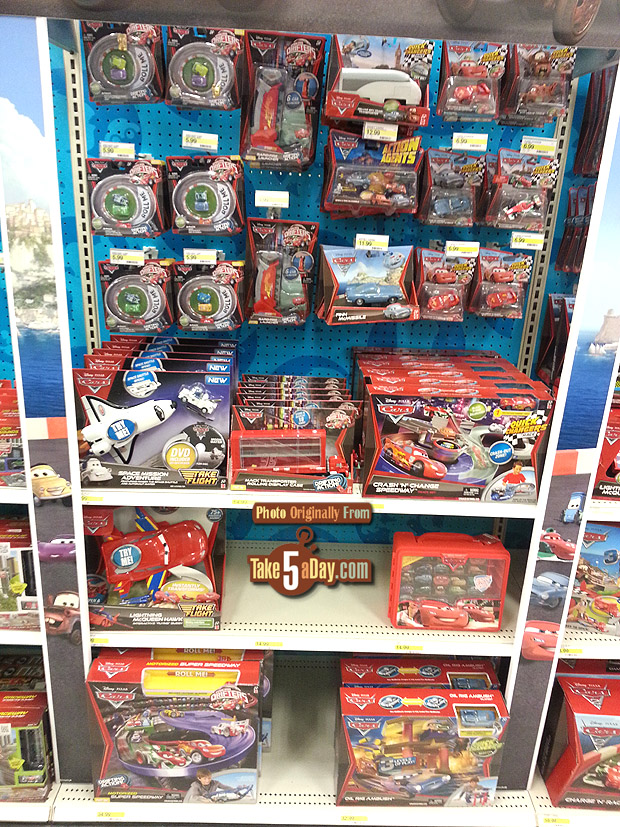 "John H" sends along this note regarding his Target:
"Also found the four Micro Drifters 3-packs all on the same pegs with a mix of the two different package types you wrote about yesterday. The package with the cars lying flat has a raceway that's too shallow and the "try me" car has trouble circling the package. The packages with the slanted view cars have a taller raceway and an easier time for the loose car to run around.
 
Our local Walmarts are empty of all but the Action Agents and Walmart exclusive Stephenson w/Mater, neither has ever been discounted."
"Sean R." who sent us the nice photos and overview of the Micro Drifters singles 3-packs adds a variant note that some of the Octane Gain's are missing the mouth paint.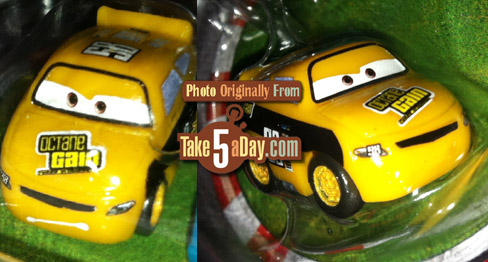 Also, a new "budget" carrying case, looks cute: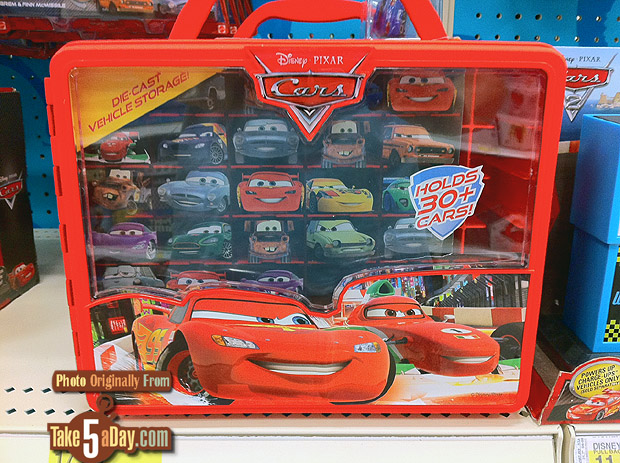 So, thanks, Rob, Sean R. & John H. for the photos and info.
So, if you're checking for CARS at Target, be sure and look for a possible endcap of CARS also. Let us know if you spot an Ultimate Chase!
John H's review of the Lightning McQueen Hawk is coming in the next post.
BTW, Target is opening new CityTarget format stores in Chicago (1 S State St
(between Madison St & Calhoun Place)), Los Angeles (10861 Weyburn Ave – Westwood) and Seattle (1401 Second Ave). They are open already as part of a soft-launch before the official grand opening on Sunday.
"CityTargets are smaller, though not necessarily small. The stores average from 80,000 to 100,000 square feet, or about two-thirds the size of a typical Target store. The new CityTarget locations feature slimmer check-out lanes, smaller back-rooms for delivery and slightly different merchandise to best cater to the urban consumers Target hopes to capture."
So, if you live or work in the area, check it and let us know what the CARS section looks like.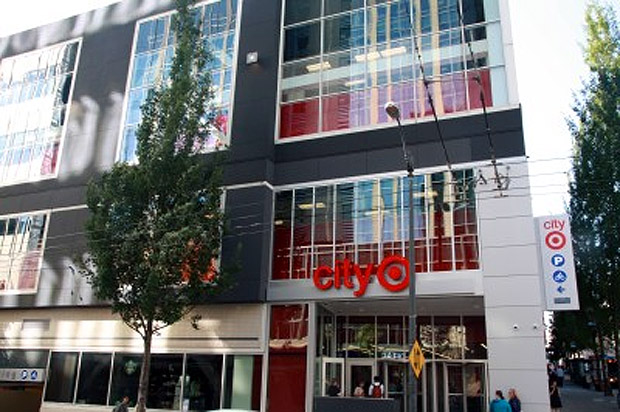 metroxing

26 July 2012

Disney Pixar CARS 2, Mattel Disney Pixar Diecast CARS 2


12 Comments