Home
»
Advertising
,
collecting
,
diecast
,
Film
,
Marketing
,
Mattel Disney Pixar CARS
,
Retail
,
Toys
,
TV
Disney Pixar CARS: Mega Bloks Are a Mega, Mega Blast O'Fun! (UPDATED)
Okay, I admit I'm not really collecting them but if I had an extra, extra bedroom, I might break down and add them to my list.
They are definitely cool though it loos like this will be the last year we will see these blocky fun CARS from Mega as Lego has signed a master deal with Disney so in 2010, they are doing the switchover to Duplo. CARS will not be getting the LEGO treatment, just Duplo … we can probably blame Speed Racer for that also.
So, a little tribute and a visual checklist if you're collecting the Mega Bloks …
My feeling is that some of these are oddly name so Pixar & Mattel do not get them confused with what's going with the 1:55 series and other of the "more traditional" sets at retail.
The prices are listed so you get an idea of what original retail was and all links are to Amazon.
BIG BOX SETS
Renamed LA Speedway Set?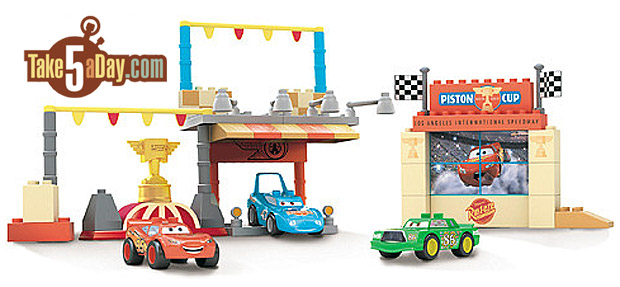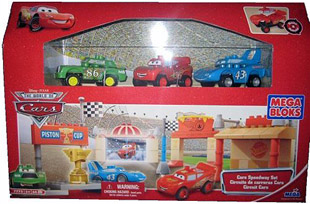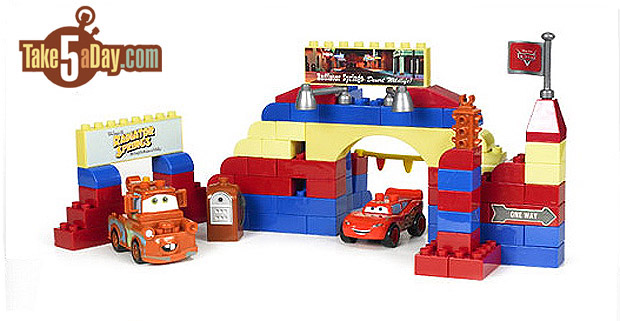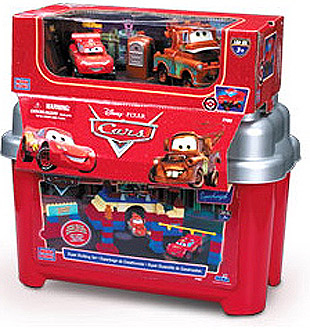 Crusin' Lightning McQueen (set):
Special Glow-in-the-Dark Crusin' McQueen. TRU Exclusive? No longer available. @$18 USD.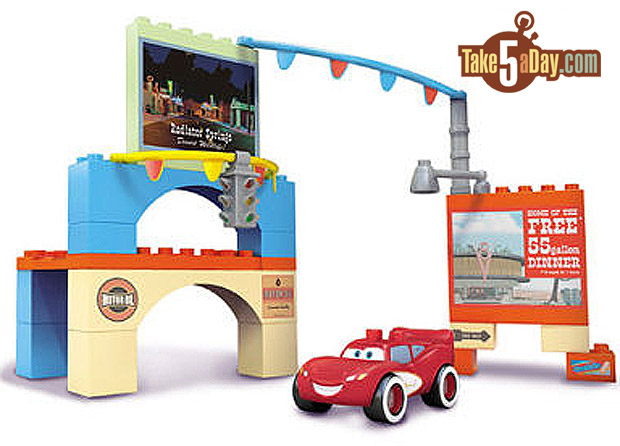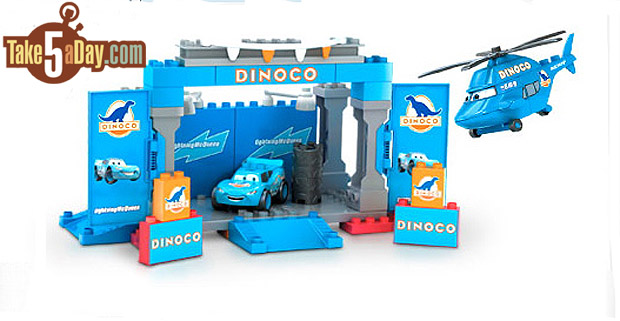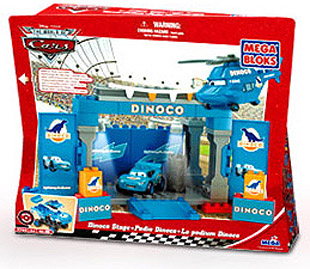 L.A. Speedway
No longer in production? – original CARS Speedway Set? (see above)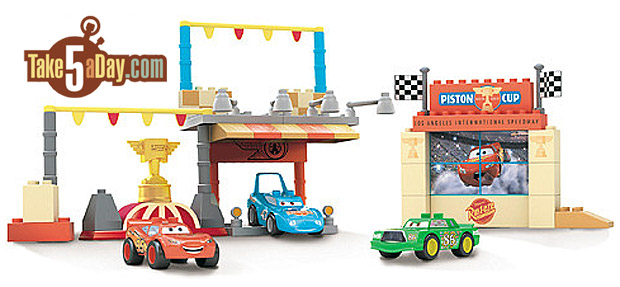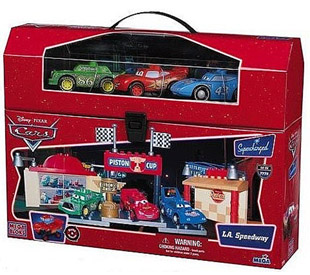 Piston Cup Race Playset (@$35)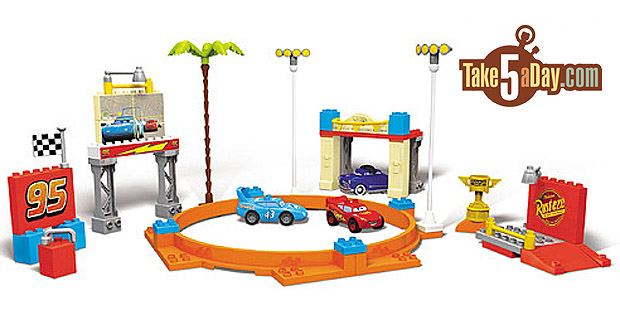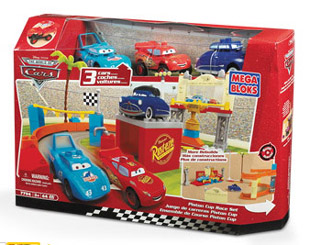 Piston Cup Race Set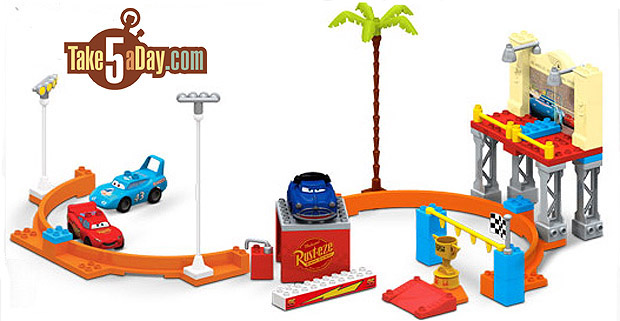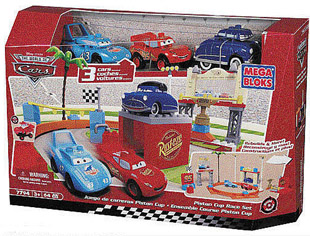 no photo of set display. Presume it's not in production anymore.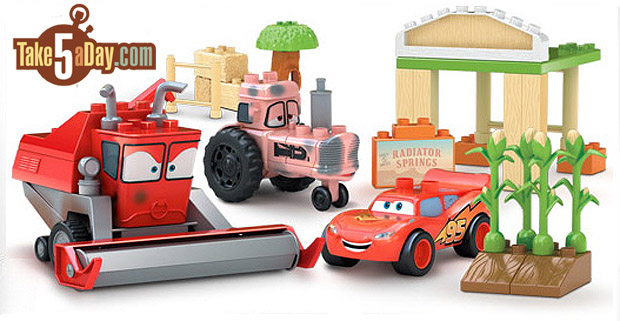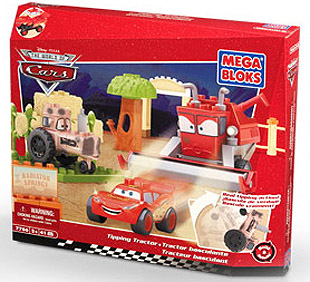 SMALL BOX SETS
Buildable Desert Racers (@$20)
(no display – no longer in production – with Cactus McQueen)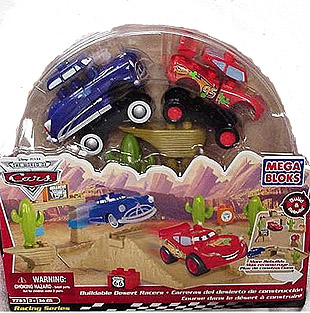 Buildable Street Racers (@$23)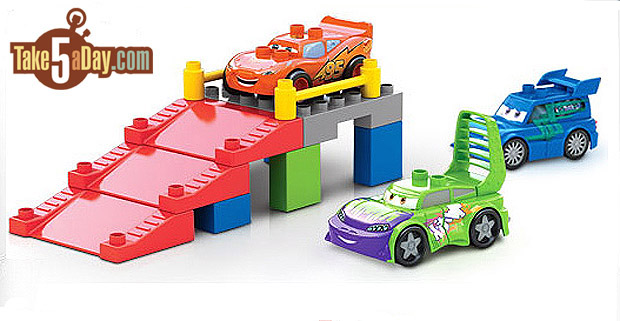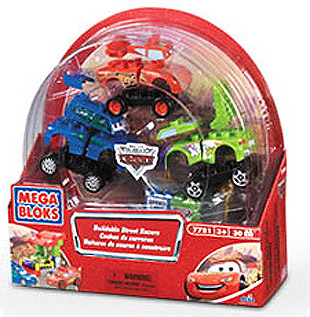 (no box art)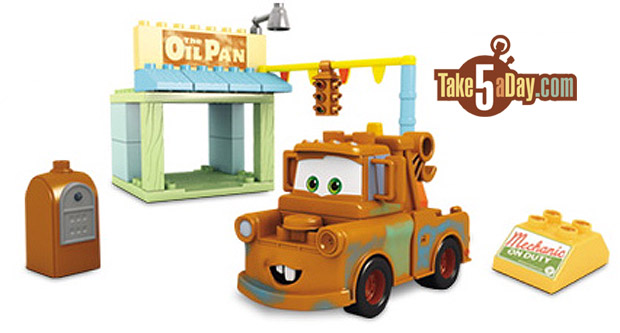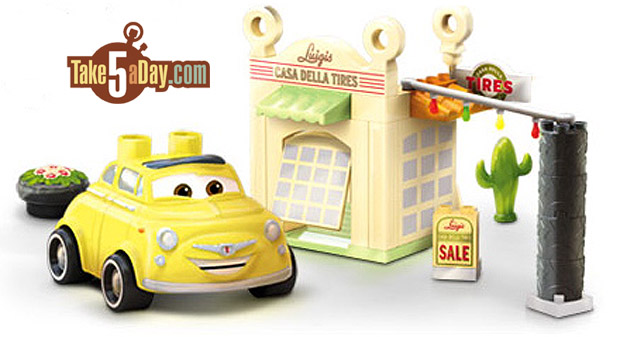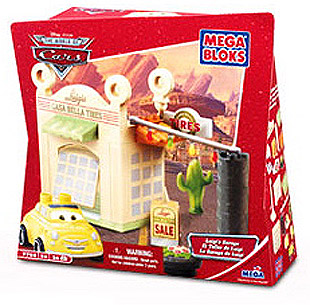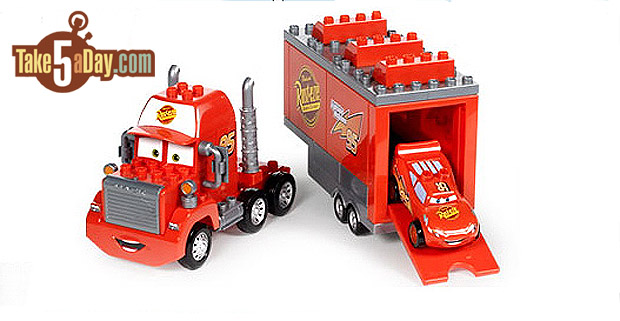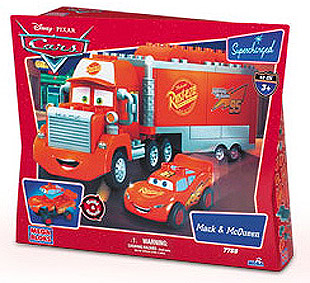 Piston Cup (@$17)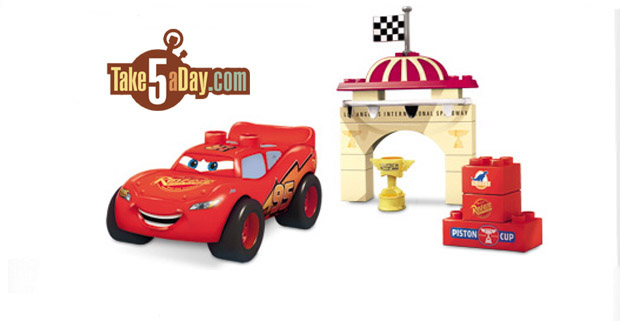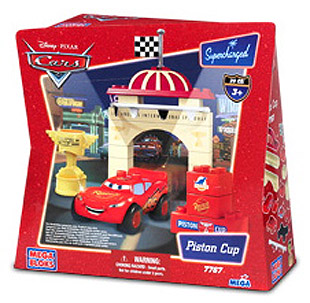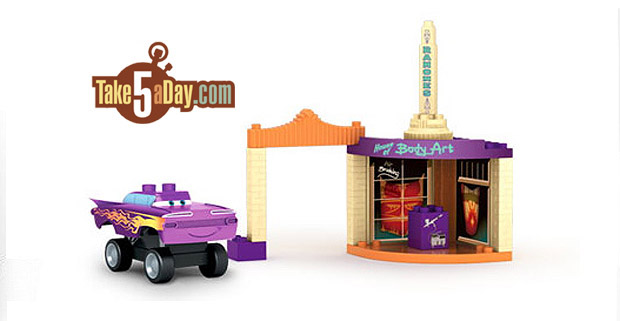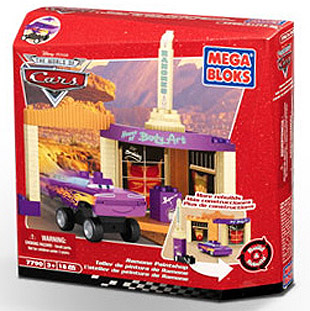 SINGLES
I think this is complete, let me know if I missed any …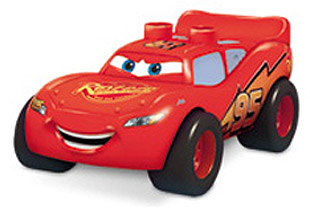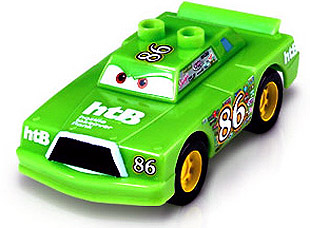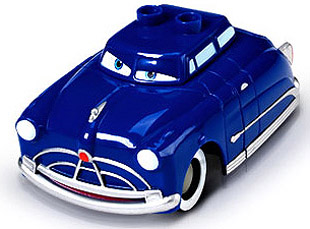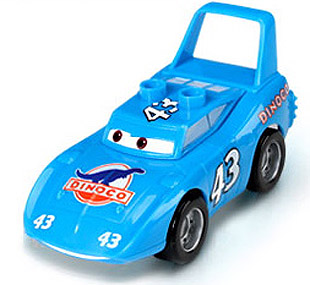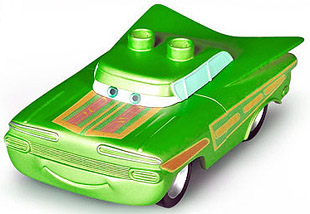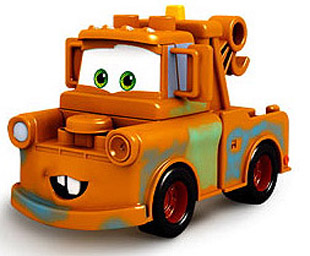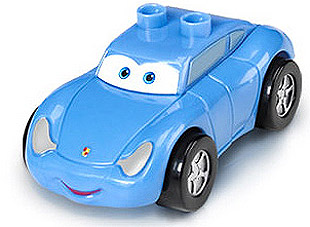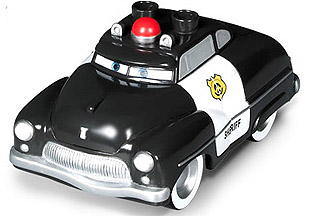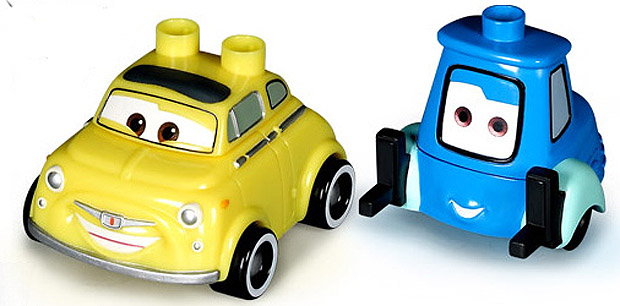 plus the remaining MegaBloks – photos by MiaSenorita, thanks!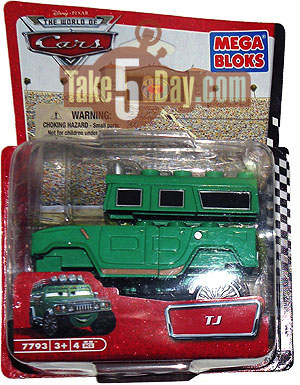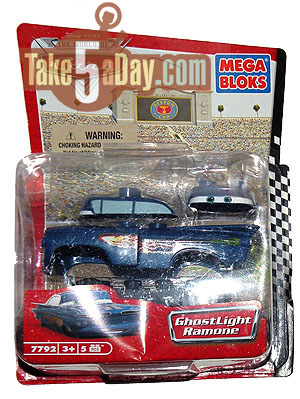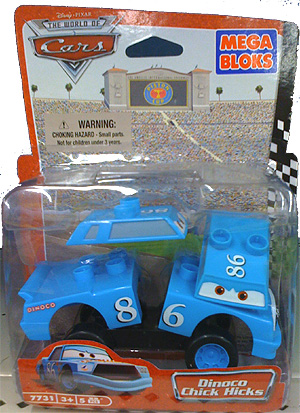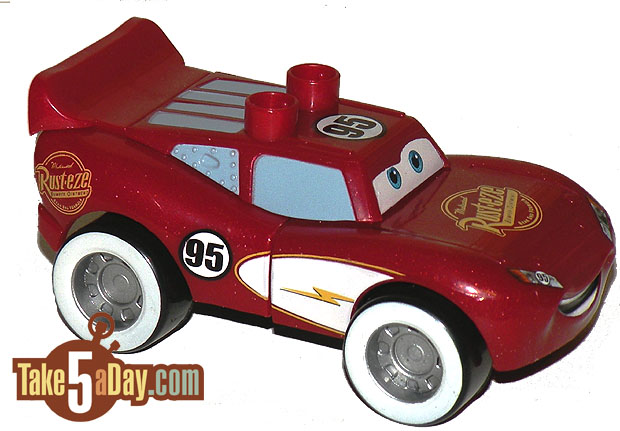 And the cardback showing all the singles …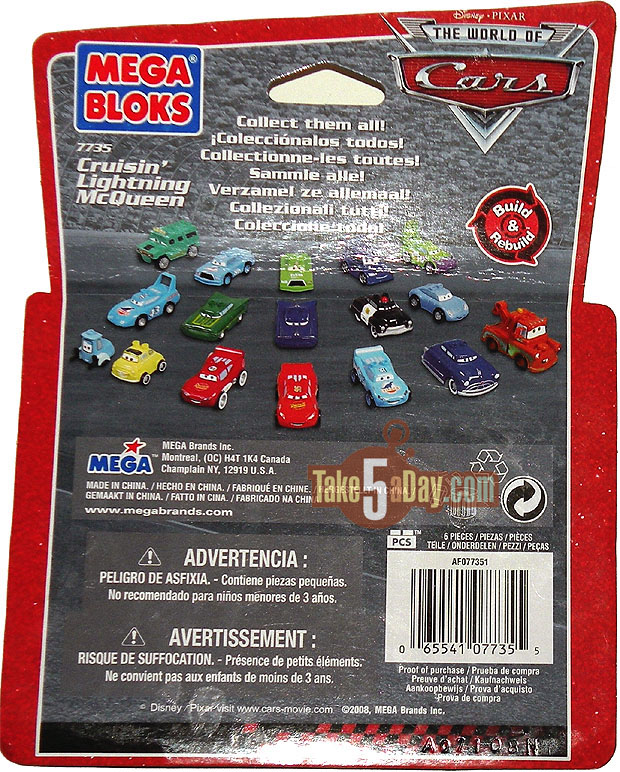 Thanks MiaSenorita!
There is also a Mega Bloks Dale Jr but I don't know the scale …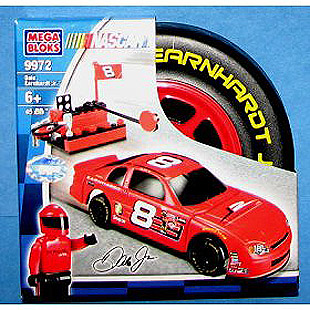 So, it looks like Mega Bloks is being squeezed out Lego's DUPLO … BTW, "Mega," is Canada'a largest toy company … they actually make some pretty interesting Mega Bloks items that I'm not sure available in the US like this one …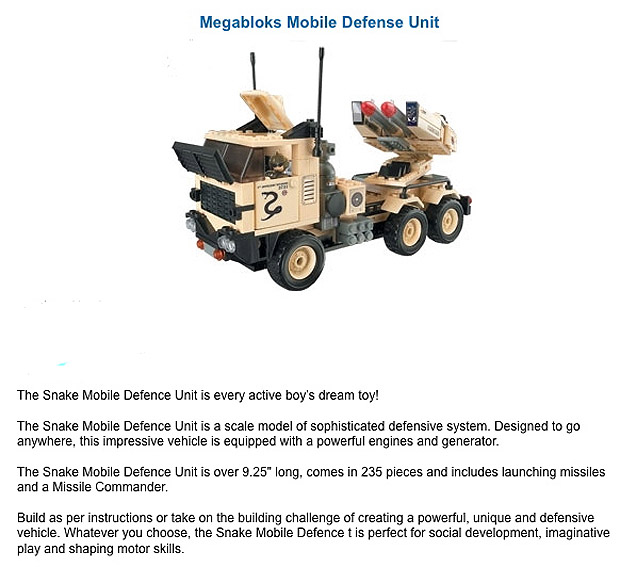 metroxing

25 February 2009

Advertising, collecting, diecast, Film, Marketing, Mattel Disney Pixar CARS, Retail, Toys, TV


One Comment