Home
»
Mattel Disney Pixar Diecast CARS
Mattel Disney Pixar CARS: Secret Promo CAR #3 REVEALED!
Promises were made to keep this secret until one appeared on eBay and surprise, after over 12 years from CARS 2, NONE have ever appeared on eBay …
Here's your one last chance to guess before you scroll down.
This character has zero lines.
This character has 2 names in his retail release version.
There have been other variants released in the same color (though with added tampos) … and with a different name in CARS 3.
This is the only promo release not revealed publicly as it was only given to a subset of the crew of CARS 2 …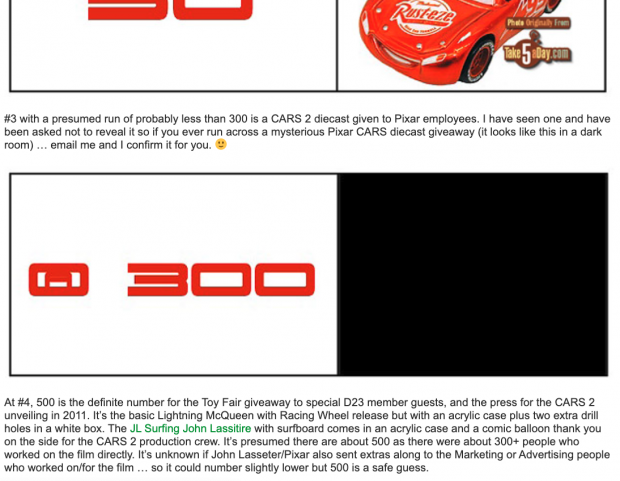 The guess of how many are available are unknown. 300? 100?
But as far as I know – NONE have shown up on eBay – as people have emailed me over the years asking "Is this the secret promo?" and I said if I see it out there, I would reveal it but alas, none are out there for sale.
"Michael C." asked me and I realized it was time to reveal it as it's been a lifetime …
HERE IT IS …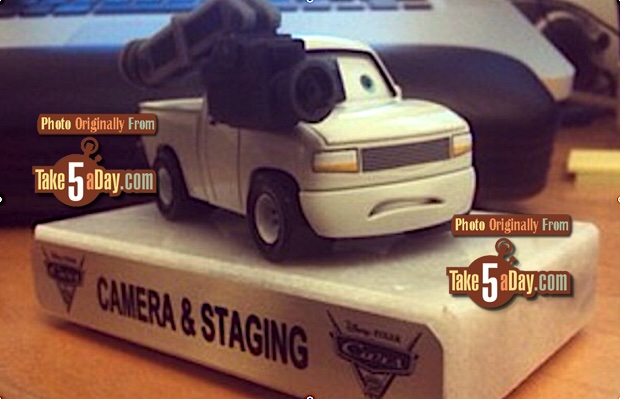 Yes, it's basically Duff Wrecks with a different mouth expression + the camera accessory attached.
I presume the base is some sort of particle board??
So, fire up your 3D printers and DO YOUR BEST! 😆  SEND US PICS …
BTW, I do not own one.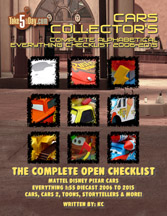 metroxing

16 October 2023

Mattel Disney Pixar Diecast CARS


3 Comments