Home
»
Mattel Disney Pixar Diecast CARS
Mattel Disney Pixar CARS: Original Martin Arriola Panoramic Art …
"Mike C." sends along some great photos and behind the scenes of his prototype 1:24 Prismatic Ramone one-of-a-kind hand crafted and painted prototype along with an original art piece that serves as its showcase …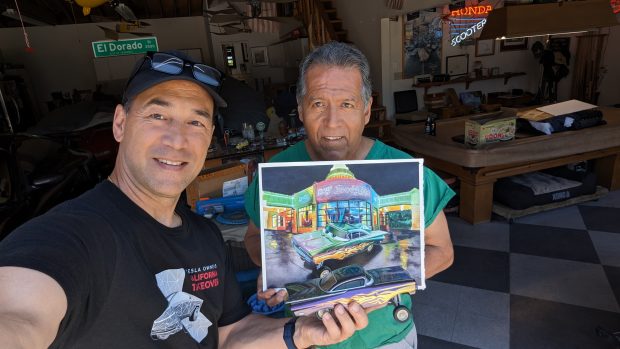 Mike C notes, "I recently had a wonderful opportunity to spend an afternoon with a true Disney Cars Legend, Martin Arriola!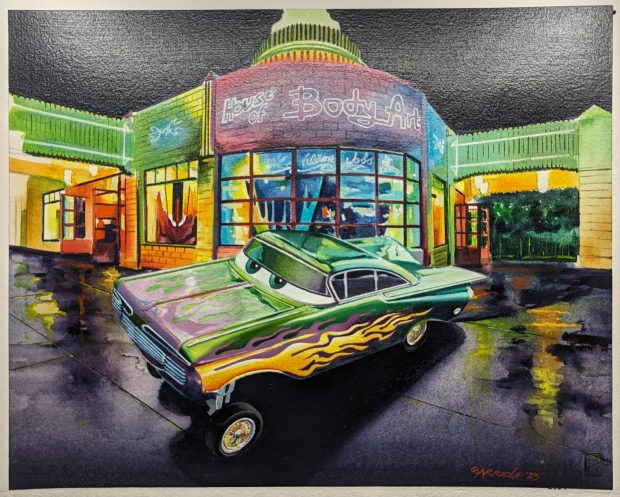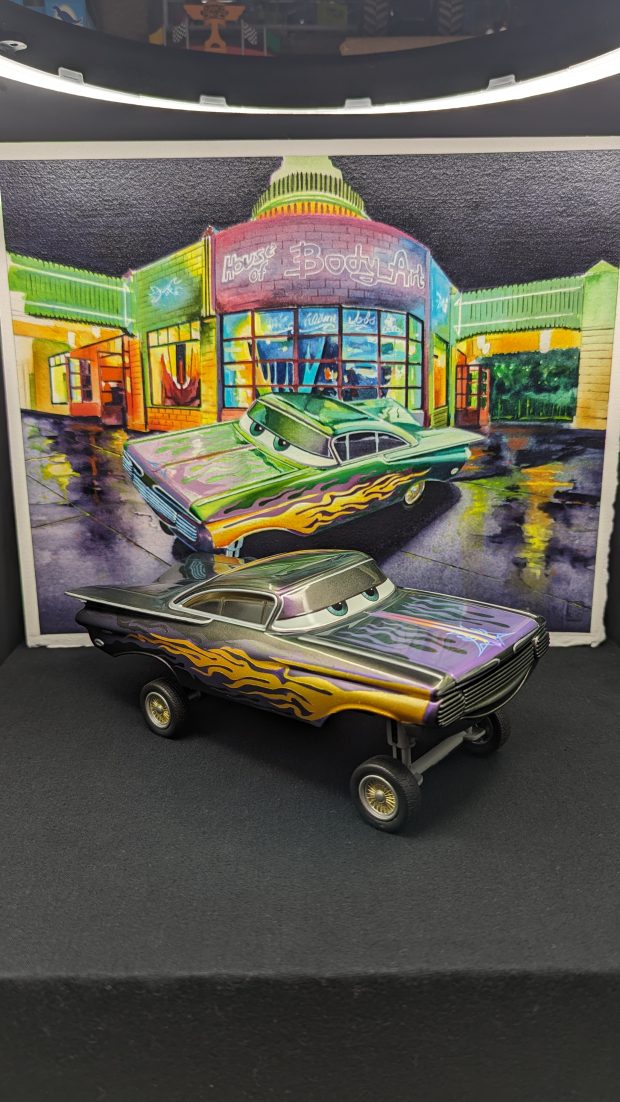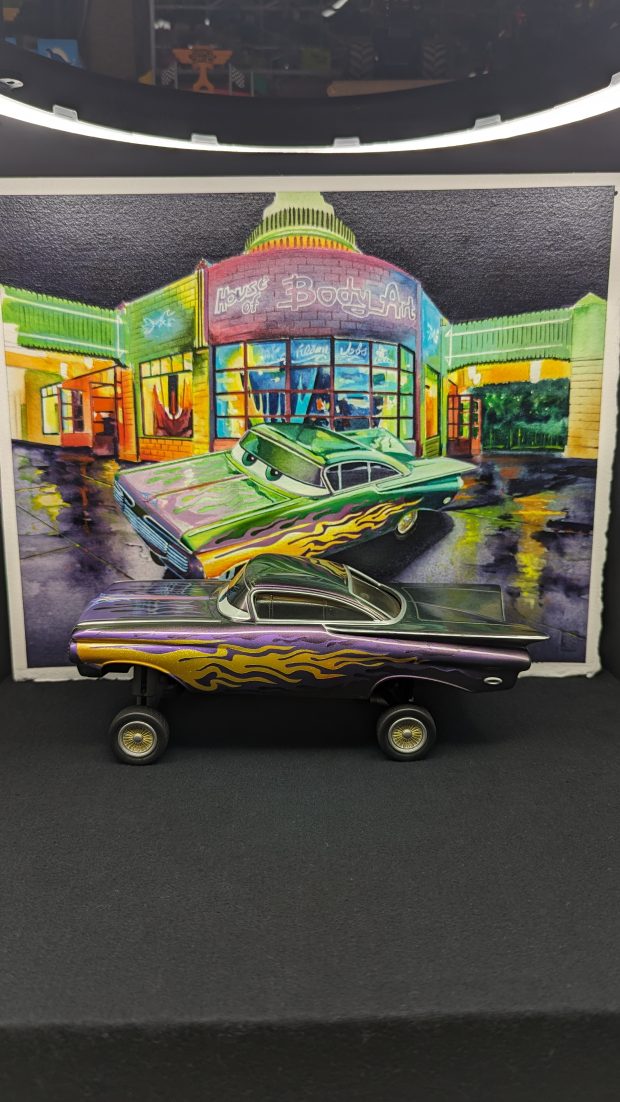 Martin has an amazing history! He worked at Mattel for 32 years; 5 of those years were focused on the Disney Cars toy line! First, Martin worked as a Toy Designer and later, as a Senior Design Manager (i.e., Design Team Lead). Martin was given the arduous task of reviving the Disney Cars toy line that was dormant with nothing new in the pipeline the summer after the first Cars movie was released. To come up with new and exciting toys and toy lines was no easy task! His creative ideas included new playsets, track sets, larger-scaled vehicles, premium higher-priced diecast vehicles, the lenticular line, etc. In fact, one of his first concepts he pitched was The Convoy Brothers, a big highly detailed, diecast RV set displayed in a nicely detailed four-pack. (Fans thank you Martin!!)"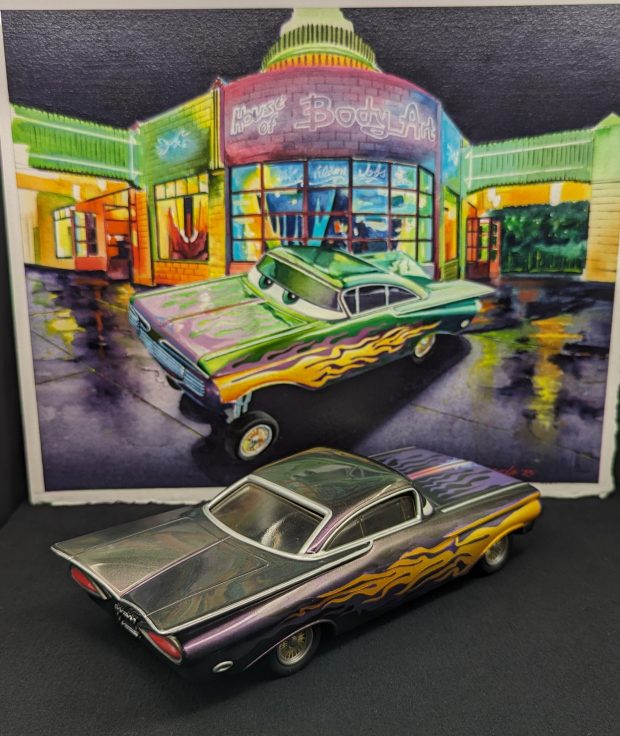 "His artistic talent gave me the idea to reach out to him and ask if he would create a custom painting of a one-of-a-kind, 1/24th scale Ramone which was cancelled that I purchased earlier this year (from another collector). It was an item that Martin personally worked on. To my delight, Martin agreed and created an amazing and beautiful painting that I have proudly displayed on my wall! The painting turned out even better than I had imagined!
He's already working on my second piece!"
Very cool painting and very cool prototype!
(Nostalgia – Convoy Brothers and SDCC…)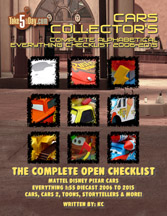 metroxing

1 September 2023

Mattel Disney Pixar Diecast CARS


2 Comments