Home
»
Mattel Disney Pixar Diecast CARS
Mattel Disney Pixar CARS: T5 2020 Yearbook and Complete Checklist Updated + Coupon Code (Ends 11/30)!
Since 2020 CARS year is over and completed, the annual TakeFiveADay Yearbook wrapup is ready and so is the overall open checklist!
CARS 2020 Yearbook: Complete Visual Checklist & Guide #16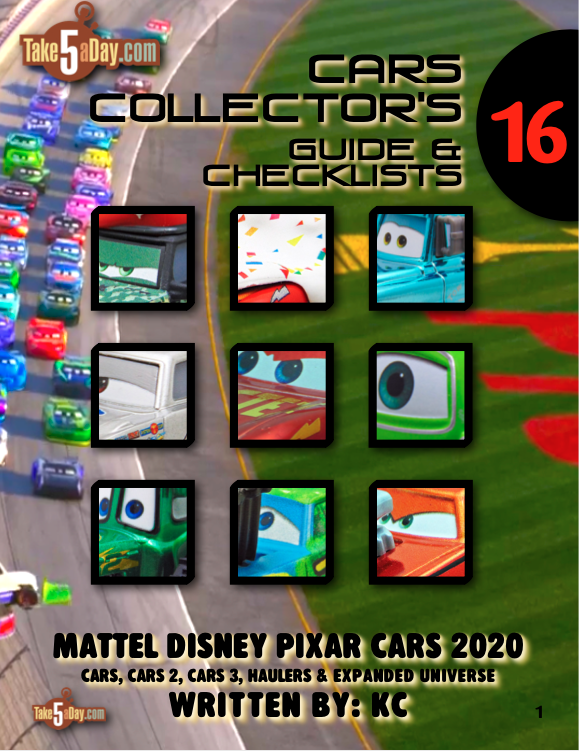 Another great year – especially if you're upgrading your collection to the Thai eyelid line, every 2020 release is shown on card and OPEN! Check out a PREVIEW.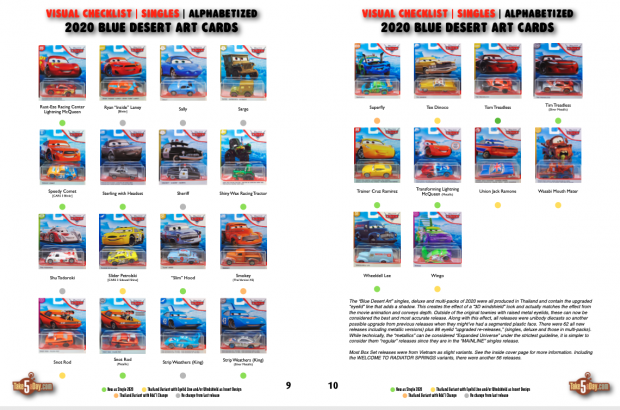 AND the COMPLETE OPEN CHECKLIST has been updated also, Over 60 pages and over 1,200 photos. I went back and examined each release taking out some redundant photos and deciding what should be CORE and variants so completely revamped!
Mattel Disney Pixar Diecast CARS: The Complete Everything CARS Open Checklist 2006-2020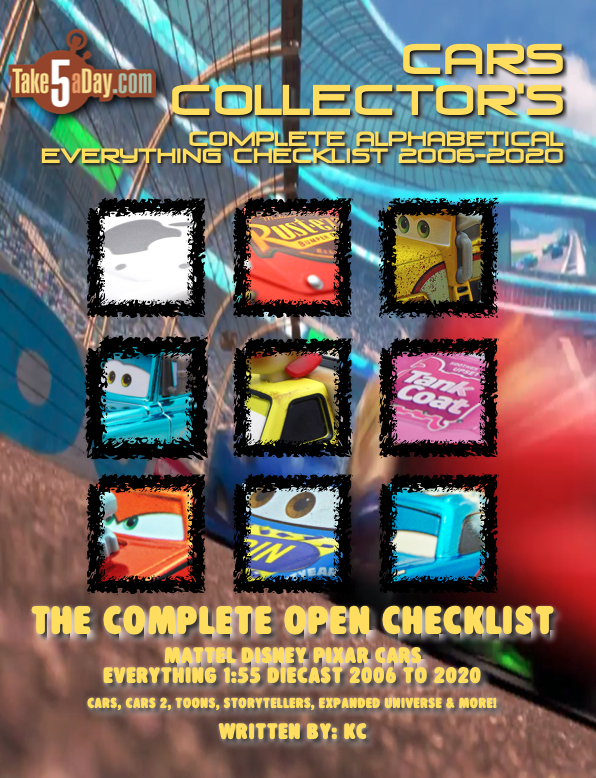 You can PREVIEW every page HERE.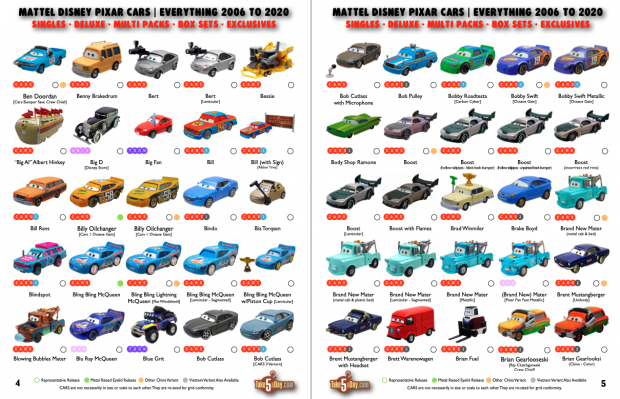 BTW, there is a 25% OFF coupon good until Monday 11/30. The coupon is off the production cost so it works out to $1 or $2 off.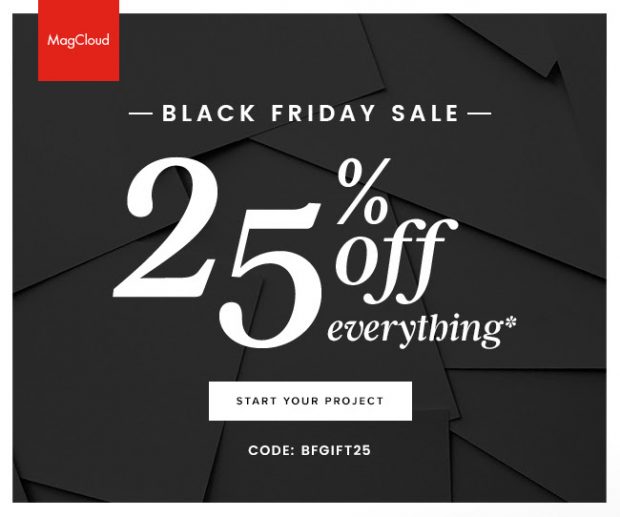 The AMAZON version of the COMPLETE CHECKLIST has been submitted and will be updated when the link is up. Each version costs the same and contains the exact same info.
Thanks for your support! Your purchases keeps T5 free, thanks!

metroxing

28 November 2020

Mattel Disney Pixar Diecast CARS


9 Comments