Home
»
Mattel Disney Pixar Diecast CARS
Mattel Disney Pixar CARS: The Mack Launcher Ghostlight Ramone Variant
Thanks, "Dale W., Karla F. and Samuel K." for the heads up and photos.
This Launching Mack Transporter in the new Welcome to Radiator Springs sub-line seemed like any other playset from about 2008 to today with some 1:55 plastic CARS included … As far I can tell, every box of diecast is sniped with the words "All Metal Diecast." but nowhere on here …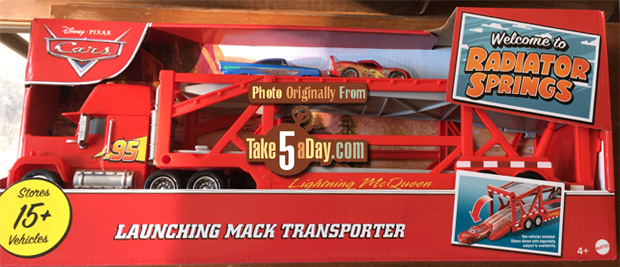 Often times, the plastic CARS will have a unique deco but it being plastic, not really tracked … but "Dale W. & Karla F. discovered the Ghostlight Ramone included is not only a diecast but a variant paint deco!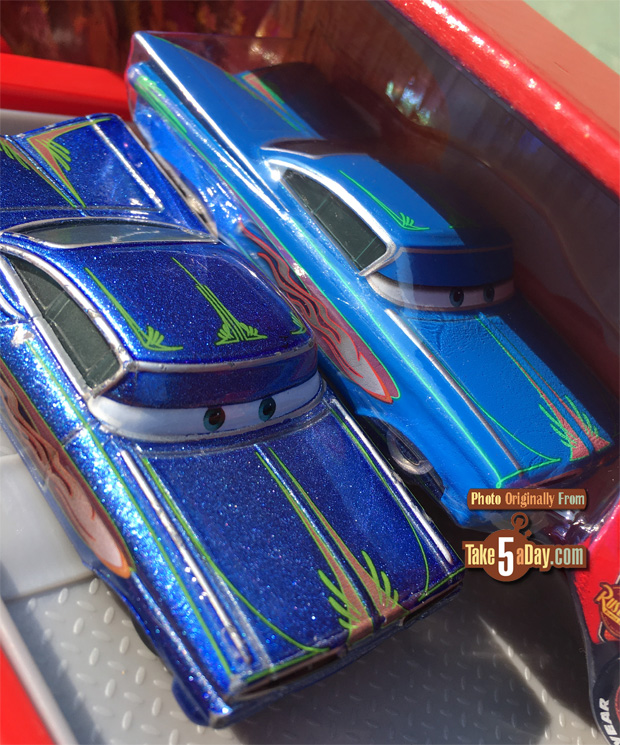 From "Samuel K," "Ghostlight Ramone from Vietnam and is very different. Includes eyelid line, different blue, and flat not metallic blue like as original and flat windshield versions."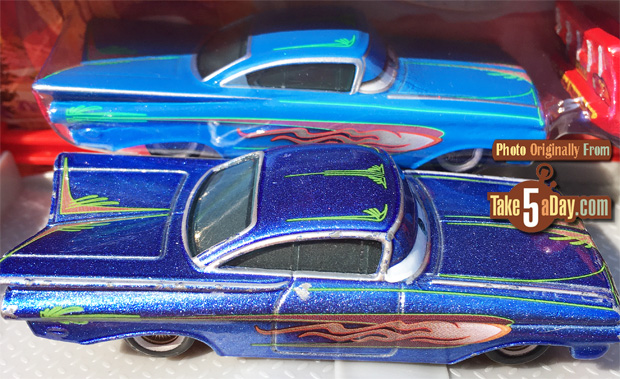 "The LM in here is also different from China and Thailand, but we have this in another box set."

Available at Target, presumably an exclusive since the Welcome to Radiator Springs is only available there?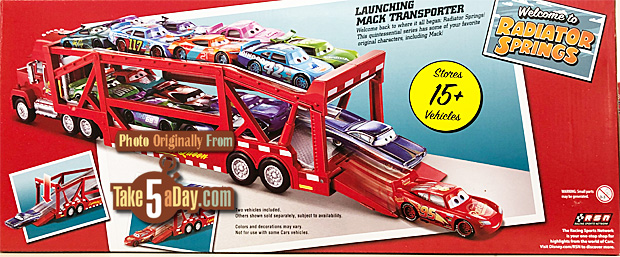 There was an earlier Launching Mack Transporter – this set is from China and the CARS also seem diecast, anyone pick up this Mack?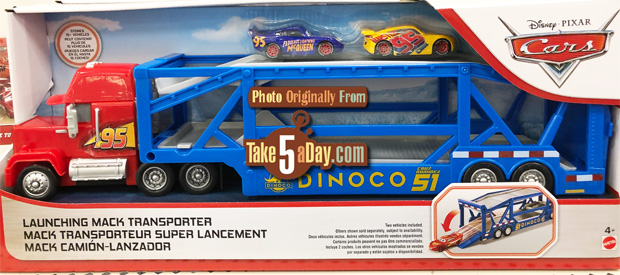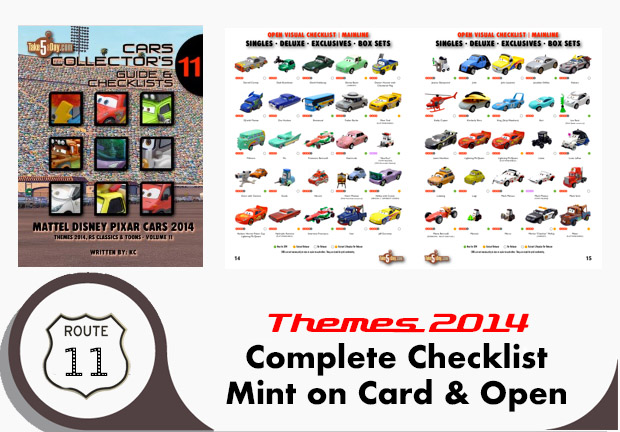 metroxing

24 August 2020

Mattel Disney Pixar Diecast CARS


No Comment