Home
»
Mattel Disney Pixar Diecast CARS
Mattel Disney Pixar CARS: Welcome to 2020 – Piston Cup Race 11-Pack First at the Green Flag
Thanks for the heads up and nice detailed pics, "Michael VN."
Welcome to CARS World 2020, the Piston Cup Race 11-Pack at Target (exclusive) is the 1st out the gate.

There are a few carry-overs from the 2018 11-pack but no real surprise, alot of variants. There is nothing technically new but there are variants a plenty.
"NEW" Variants:
Chase Racelott – Vitoline is a METALLIC like last year's Nitroade (but just listed under his name without a METALLIC callout).
"ERROR-CORRECTED Variant"
Bumper Save – Ponchy Wipeout has his weird black eyelids corrected to the correct TEAL. He also sports green yellow rims so I guess we can now we can finally call the black rim one as a double error?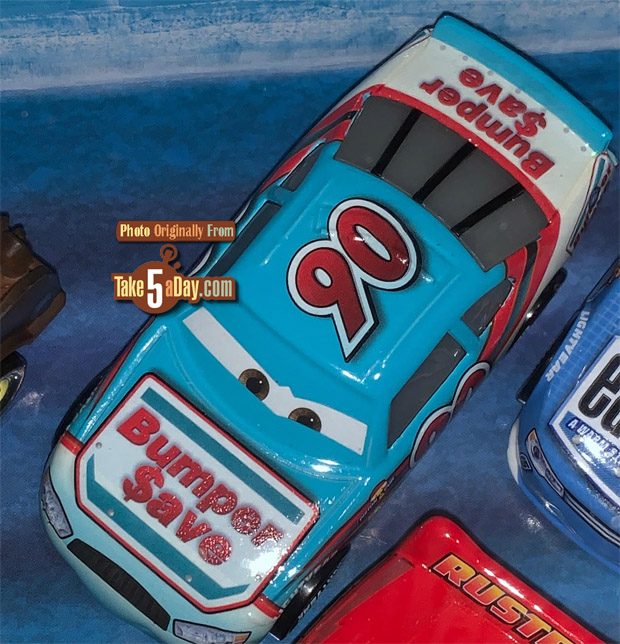 "EYELID Variants"
Mater with Lightning Bolt appears to have the new eyelid line.
Rust-Eze Lightning McQueen which did not get a 2019 Thailand release so this appears to be his first appearance with the eyelid line.
"LAUNCHER Release."
Floyd Mulvihill – Gasprin as only available in the launcher and not easy to find so most people might not have him. He matches the launcher release.
And now the WEIRD.
If you look, Floyd Mulvihill – Gasprin (previously only in the launcher) looks like a typical 2019 Thailand release with the inset windshield, the line around the frame and the eyelid line which you can plainly see …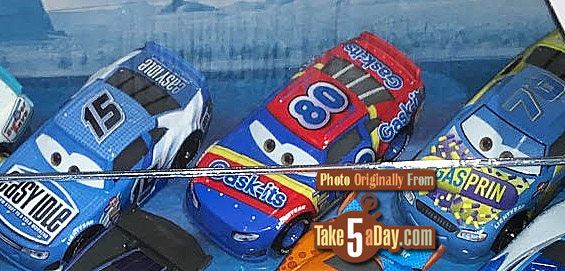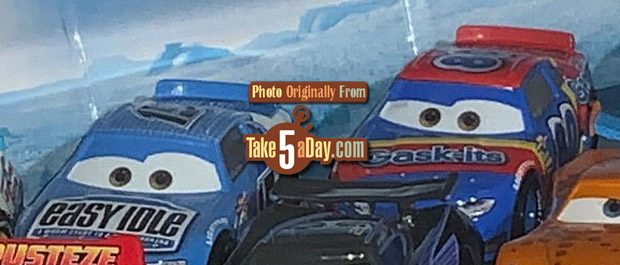 BUT. Are my eyes deceiving me – Cask-its Rex Revler & Easy Idle Carl Clutchen do not appear to have the line around the windshield, no inset windshield and Easy Idle definitely does not appear to even have the eyelid line – both was first released in 2019 and both singles definitely have the eyelid line, windshield line and the inset look so what is happening?
So, right now, I'm going to say they are both variants.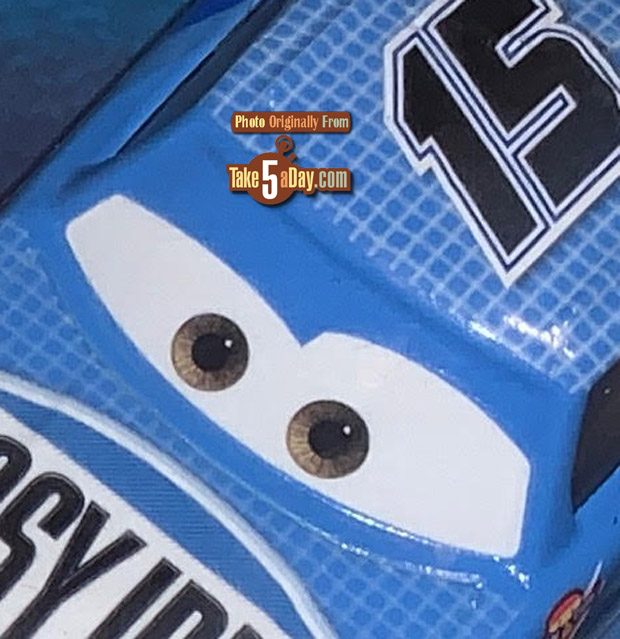 (Right-click to see larger version)

So, 6 out of 11 are definite or possible variants.
7 if you Floyd Mulvihill – Gasprin (as new) since he was not easy to find.
The other 4 do not seem to be though I might want to look at Cam Spinner a little more closer open and in hand next to the single – color variation? (most likely just lighting). The other 3 seem to match the singles release especially since they are recent releases … Jackson Storm is the 2019 version so if you have not picked one up, it is a variant. Ryan Inside Laney is a 2019 variant so if you did not pick up another one since 2017. Barry DePedal – RPM just came out so if you have not picked him, it's new to you so in reality, there are zero carryovers from the box set of 2018 and most likely all new if you collect variants.

But the weird turns pro pretty quickly – yep, "Michael BN" found the first error box of 2020 – yep, it's incorrect black eyelid, green rim Bumper Save-Ponchy Wipeout,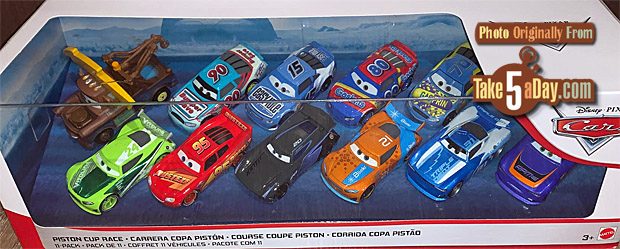 So, collect 'em all?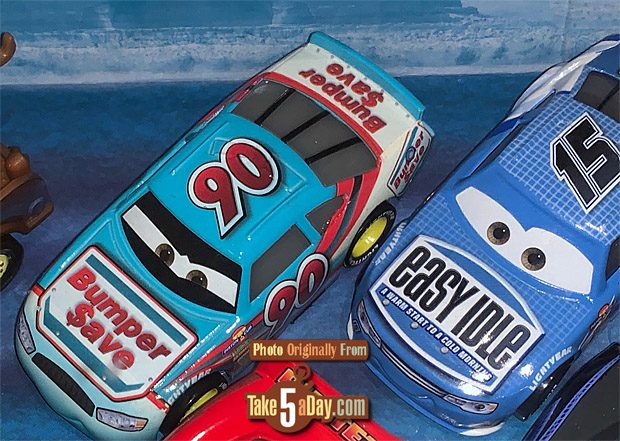 And some pullbacks for the kids, I think this is out already – just new packaging.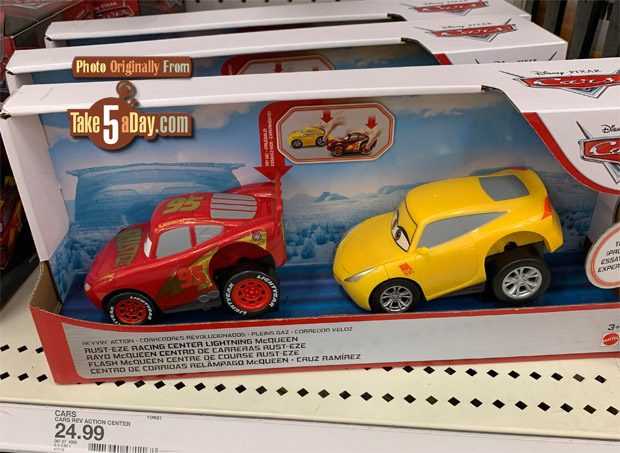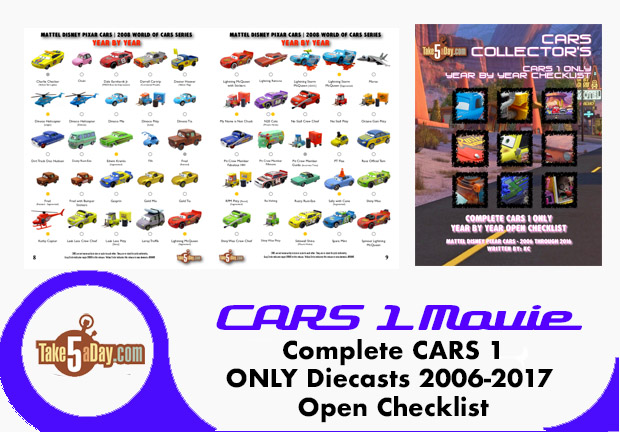 metroxing

21 June 2019

Mattel Disney Pixar Diecast CARS


No Comment