Home
»
Internet
,
Mattel Disney Pixar Diecast CARS
TakeFiveADay Issues – Also Check Twitter or Flipboard
Some people have been reporting an issue where you don't see TakeFive being updated in your browser* … while we generally post a couple times a day during the week, we do occasionally skip a day – but you can double check Twitter to see if a new post did go up – as soon as we post, we auto send out a Tweet – we're at @TakeFiveADay or on Twitter on the web.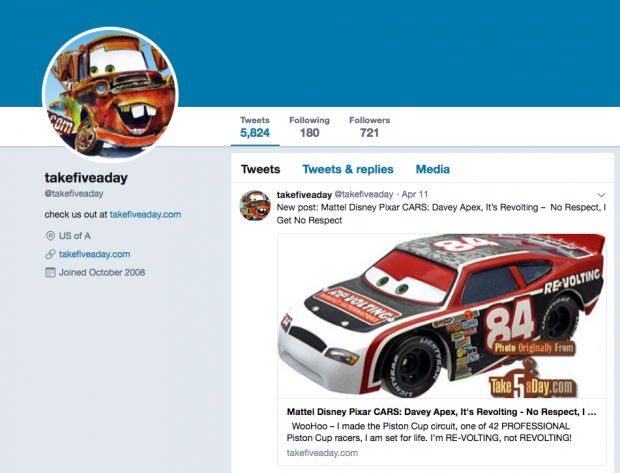 Or for those who use Flipboard – you can sign up to "follow" us.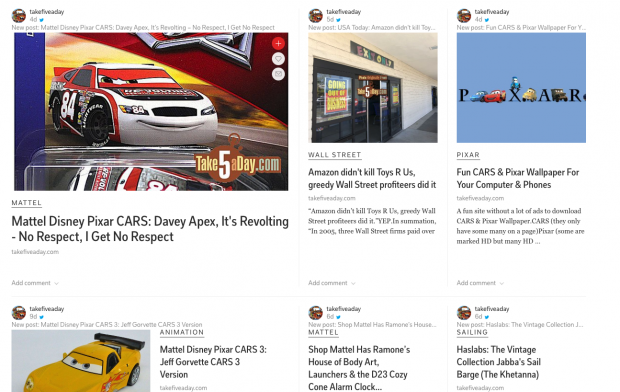 * For those technically inclined, we have to update our MySQL database but it's old and patchy and we're afraid of borking it all until we get everything in order as we move to a new server and possibly new theme – thanks for your patience!

metroxing

16 April 2018

Internet, Mattel Disney Pixar Diecast CARS


No Comment