Home
»
Disney Pixar CARS 3
,
Mattel Disney Pixar Diecast CARS 3
Mattel Disney Pixar CARS 3: More "Mad Mel" Great, Fun Customs
Another fun gallery of "Mad Mel"  customs – nicely done!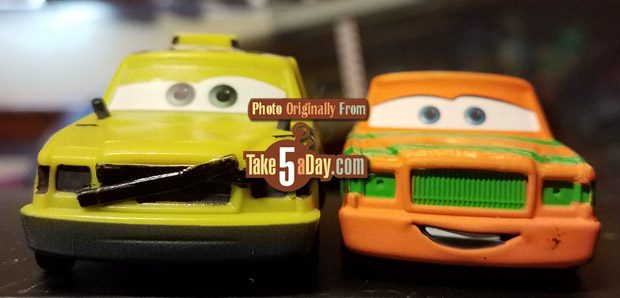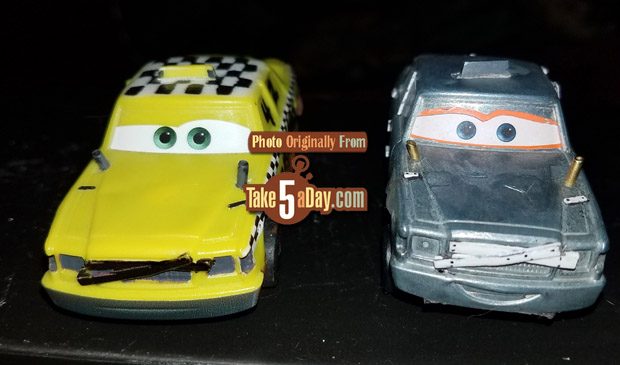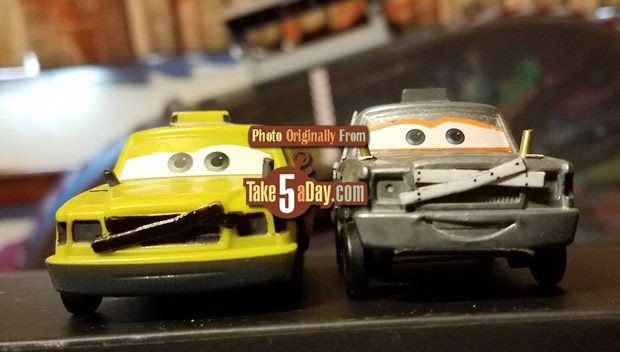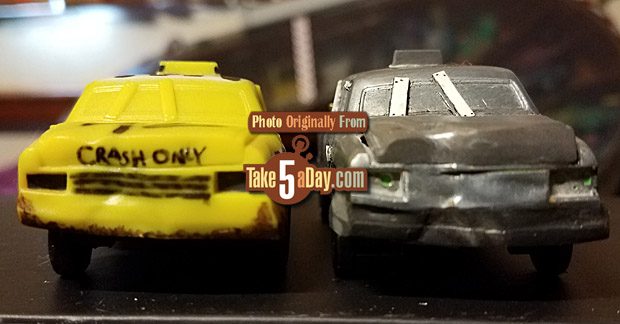 Since Fairame ends up inside Dr. Damage's "Rambulance," I thought it would be fun to emulate it. The "Crazy 8 crasher" version is too big. But the diecast car seemed to fit. So I cut the doors, made an interior floor and wheel wells. And it fits! Just have to figure out how to make teeny tiny hinges.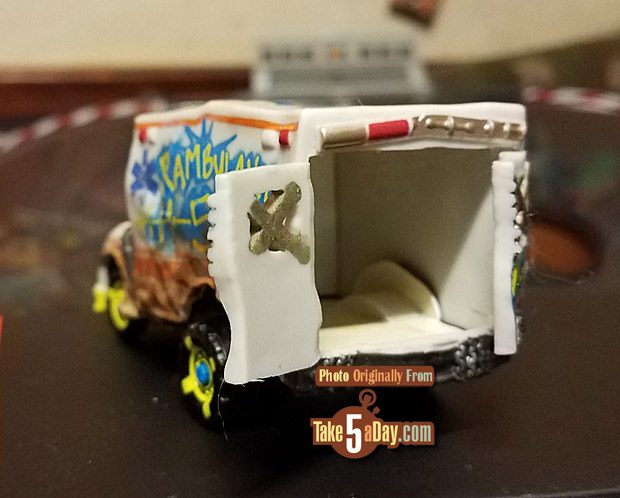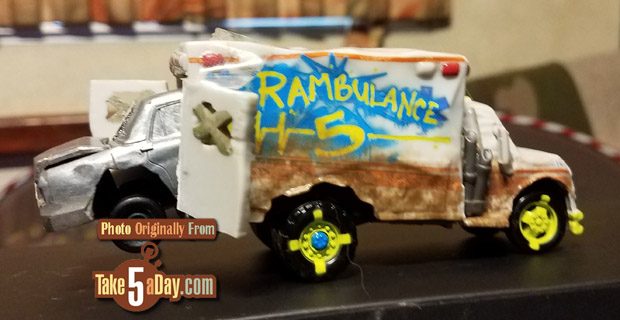 Next will be the "hubcaps" for the wheels, as well as the axle heights. The most difficult part will probably be the decals. I bought one of those "make your own" water slide decal kits. Took pics of the markings on the Crazy 8 crasher. Gonna need to modify them to black n white, resize to fit, then print them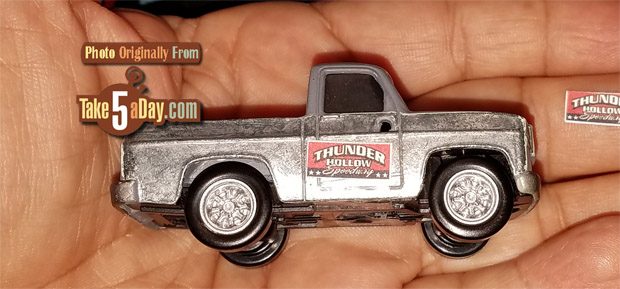 Love the zamak look.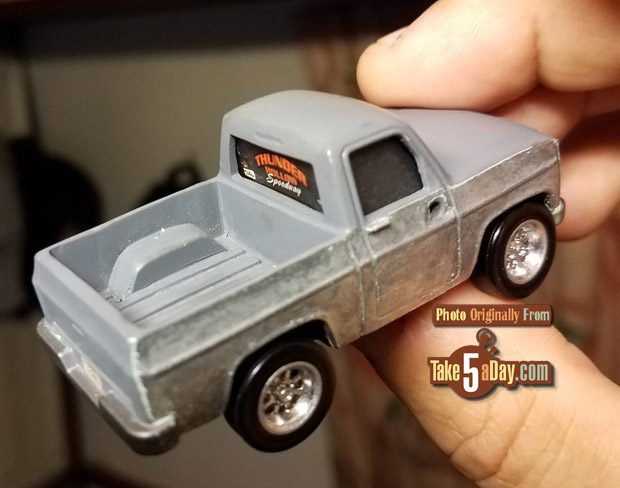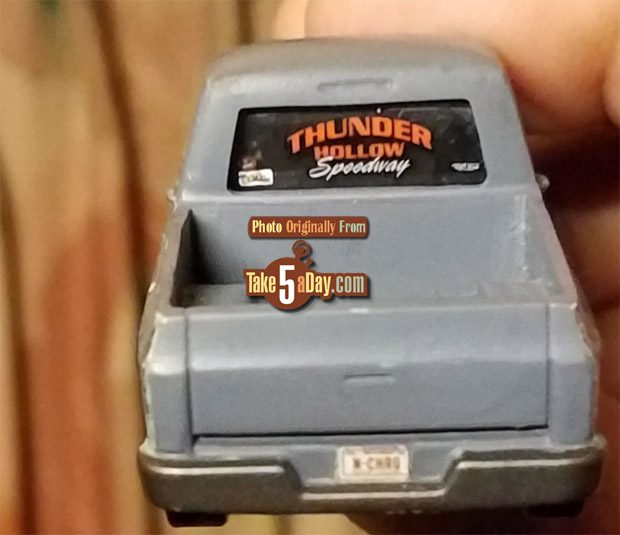 Here's a view of the cab and bed. The license plate reads "N-CHRG," but am working on a plate to read "THS – MC," which is "Thunder Hollow Master of Ceremonies." Same method, macro pic of plate, then "paint" to modify. Just having trouble figuring out what the tiny words are above and below the large letters. Bottom looks like "NORTH CORINA." Can't figure out what the top is. Seems to be four letters,  two letters, then seven letters. Maybe someone knows what they are?
Well, finally finished the Thunder Hollow Raceway MC. The blue is too dark, not metallic, but it's fine by me. Made a license plate for it, which is the same as in the photo. Couldn't make out what the original says. Almost seems like the original has "POST IN CALIBRI" at top, bottom looked like "ROBYN CORINA." So I changed it to something more state-like. THS-MC stands for "Thunder Hollow Speedway – Master of Ceremonies." Still working on the Faregame mods. Also, bought a two forklift set, "Lug" and "Nutty" from "Mater the greater" so I can modify them as the sign holders from the T. H. Speedway.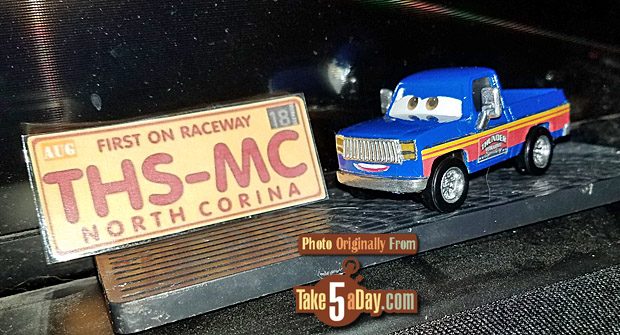 Great stuff, "Mad Mel!"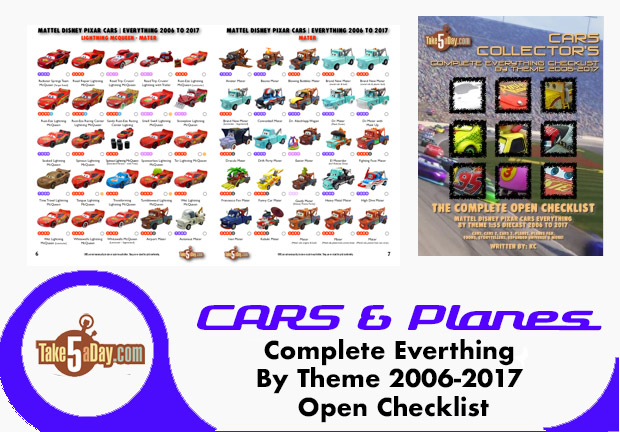 metroxing

8 February 2018

Disney Pixar CARS 3, Mattel Disney Pixar Diecast CARS 3


3 Comments