Home
»
Disney Pixar CARS 3
,
Mattel Disney Pixar Diecast CARS 3
Mattel Disney Pixar CARS 3: Dinoco Cruz Variant + Tiny Error
It looks like Dinoco Cruz Ramirez's back window offers up a variant version.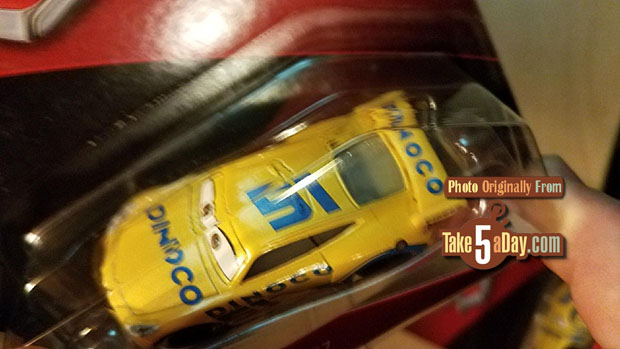 It appears to be the same as Jackson. The earlier production ones featured a window without (a) support bar(s). Later ones feature the support bars.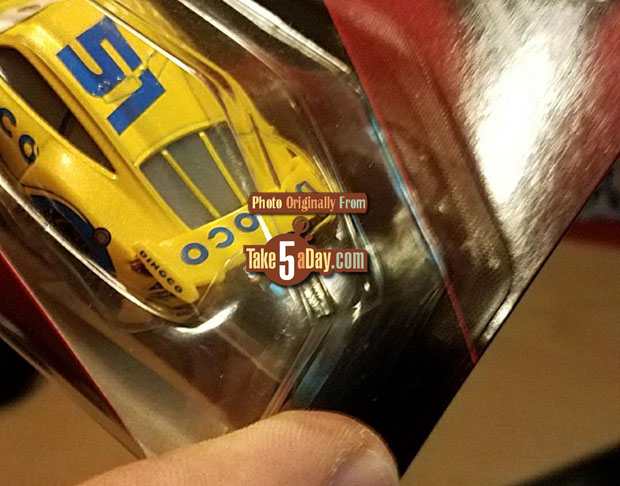 This may be true of Cruz Ramirez the single also? The box sets and 2-pack have the same blank window.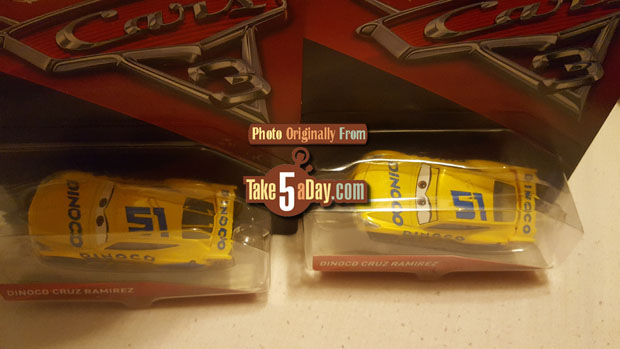 In case you're curious, the giant mock up features the support bars (yes, TakeFive was on the case and only we pushed people aside to photo the support structures on the back window … just kidding, for some reason, people did not stand by the back window to take selfies).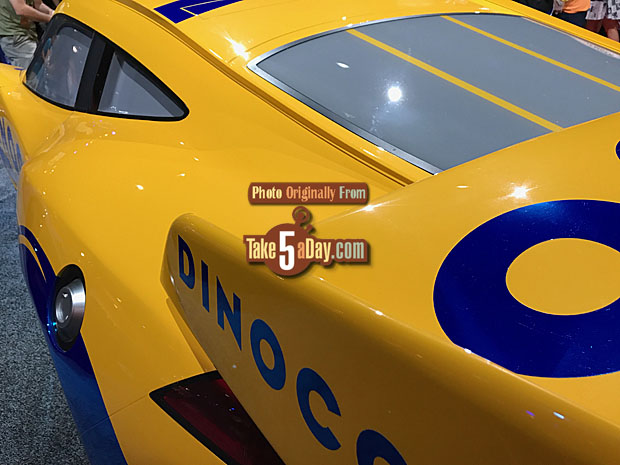 Thanks "Toomsterev" and "Enrico" for the heads up, production dates and nice photos of Cruz.
"Randy" sent along a photo of Tiny Lugsworth without the warning bumper decal/sticker. As there are not a lot of Tiny's on the pegs around me … my feeling is this is a uncommon production error and not a production variant but if a bunch of you have a Tiny without the stripe bumper, drop us a line and we'll update. Thanks "Randy."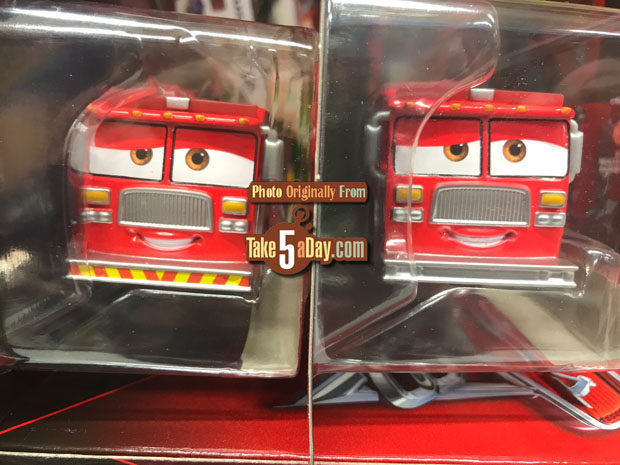 metroxing

21 July 2017

Disney Pixar CARS 3, Mattel Disney Pixar Diecast CARS 3


One Comment