Home
»
Disney Pixar CARS
,
Mattel Disney Pixar CARS Toons Diecast
Mattel Disney Pixar CARS: Road Trip Mack & Sidekick Coming
There are two Expanded Universe Road Trip retail display sidekicks and pallet dumps coming … maybe as early as the Post-Christmas reset which should be in the next few weeks?
":Jacob H." also spotted this early arrival (ebay presumably) …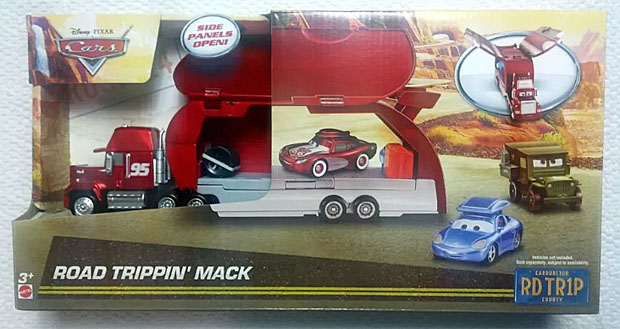 The interesting thing is the official description from Mattel implies there are more of this giant hauler/trailers coming but I think they just comingled the description with the other smaller trailers.
"Hit the road to fun with this 1:55 scale Mack Hauler die-cast vehicle and trailer! It features iconic colors and decos outside, and the trailer opens to reveal themed accessories and big personality details inside. You can also choose Lightning McQueen, Mater, Ramone and more-each come with their specially designed trailers, too!"
… As it doesn't really make sense for Mack to haul the others but collect 'em all?
We know there's a Luigi & Guido coming as a 2-pack single, there seems to be a Sarge & Sheriff with their own trailers and there's also a 3-pack coming that might be Road Trip Mini, Van & one other car – probably Lightning?
Thanks for the heads up, ":Jacob H."
Send us a pic if you spot them at retail.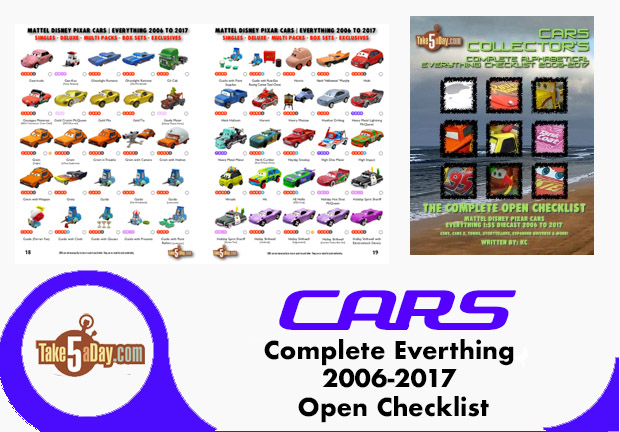 metroxing

4 January 2017

Disney Pixar CARS, Mattel Disney Pixar CARS Toons Diecast


4 Comments