Home
»
Books
,
Shopping
Interesting Books
Some fun reading that's also informative …
Airstream chronicles the fascinating history of Airstream trailers through a detailed history, stories, and beautiful photography. Although its roots stretch back to 1926, the first Airstream-brand trailers were introduced in 1936, just as America was emerging from the dark days of the Great Depression. Of the 400 travel-trailer manufacturers of that era, only Airstream survived. Dubbed the "Airstream Clipper" after the first trans-Atlantic seaplane, the 1936 Airstream featured a unique lightweight aluminum body that cut down on wind resistance, improved fuel efficiency, and made for easier towing. It slept four, carried its own water supply, was fitted with electric lights, and cost $1,200. The Airstream provided travelers with a way to see the world at their leisure and in solid comfort. It was the perfect vehicle for a country emerging from a long struggle.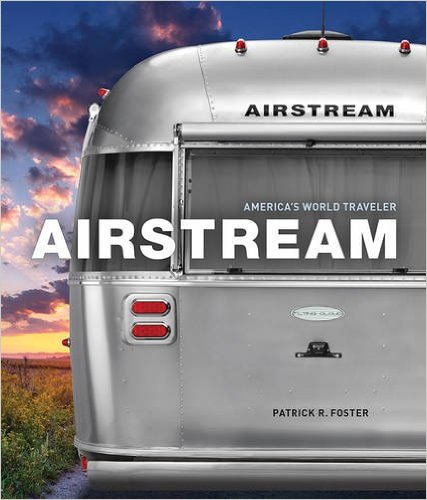 Derided for its conformity and consumerism, 1950s America paid a price in anxiety. Prosperity existed under the shadow of a mushroom cloud. Optimism wore a Bucky Beaver smile that masked worry over threats at home and abroad. But even dread could not quell the revolutionary changes taking place in virtually every form of mainstream music. Music historian James Wierzbicki sheds light on how the Fifties' pervasive moods affected its sounds. Moving across genres established–pop, country, opera–and transfigured–experimental, rock, jazz–Wierzbicki delves into the social dynamics that caused forms to emerge or recede, thrive or fade away. Red scares and white flight, sexual politics and racial tensions, technological progress and demographic upheaval–the influence of each rooted the music of this volatile period to its specific place and time. Yet Wierzbicki also reveals the host of underlying connections linking that most apprehensive of times to our own uneasy present.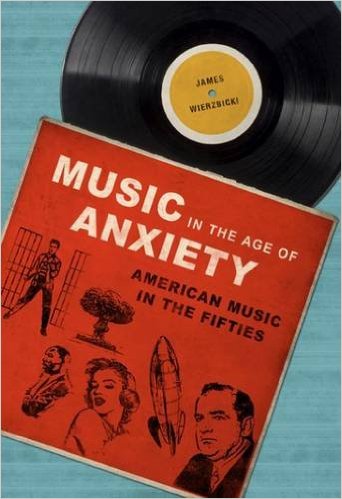 A sweeping, richly detailed history that tells the fascinating story of how paper—the simple Chinese invention of two thousand years ago—wrapped itself around our world, humankind's most momentous ideas imprinted on its surface.
The emergence of paper in the imperial court of Han China brought about a revolution in the transmission of knowledge and ideas, allowing religions, philosophies and propaganda to spread with ever greater ease. The first writing surface sufficiently cheap, portable and printable for books, pamphlets and journals to be mass-produced and distributed widely, paper opened the way for an unprecedented, ongoing dialogue between individuals and between communities across continents, oceans and time.
The Paper Trail explores how the new substance was used to solidify social and political systems that influenced China even into our own time. We see how paper made possible the spread of the then new religions of Buddhism and Manichaeism into Japan, Korea and Vietnam . . . how it enabled theologians, scientists and artists to build the vast and signally intellectual empire of the Abbasid Caliphate and embed the Koran in popular culture . . . how paper was carried along the Silk Road by merchants and missionaries, finally reaching Europe in the late thirteenth century . . . and how, once established in Europe, along with the printing press, paper played an essential role in the three great foundations of Western modernity: the Renaissance, the Reformation and the Scientific Revolution.
The hilarious behind-the-scenes story of two guys who went out for coffee and dreamed up Seinfeld—the cultural sensation that changed television and bled into the real world, altering the lives of everyone it touched.
Comedians Larry David and Jerry Seinfeld never thought anyone would watch their silly little sitcom about a New York comedian sitting around talking to his friends. NBC executives didn't think anyone would watch either, but they bought it anyway, hiding it away in the TV dead zone of summer. But against all odds, viewers began to watch, first a few and then many, until nine years later nearly forty million Americans were tuning in weekly.
In Seinfeldia, acclaimed TV historian and entertainment writer Jennifer Keishin Armstrong celebrates the creators and fans of this American television phenomenon, bringing readers behind-the-scenes of the show while it was on the air and into the world of devotees for whom it never stopped being relevant, a world where the Soup Nazi still spends his days saying "No soup for you!", Joe Davola gets questioned every day about his sanity, Kenny Kramer makes his living giving tours of New York sights from the show, and fans dress up in Jerry's famous puffy shirt, dance like Elaine, and imagine plotlines for Seinfeld if it were still on TV.