Home
»
Disney Pixar CARS
,
Mattel Disney Pixar Diecast CARS
Mattel Disney Pixar CARS: Radiator Springs Cleanup CARS Aisle 1
Thanks, "John H." for the great photos.
There's a surprise new TRU Radiator Springs Cleanup 5-Pack.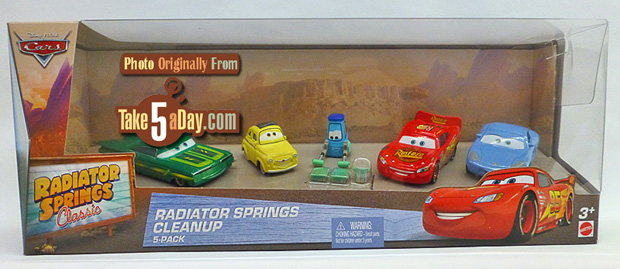 With the big nice surprise, the very hard to find lenticular classic-eye replacement Luigi with Bucket and Guido with Paint Rollers!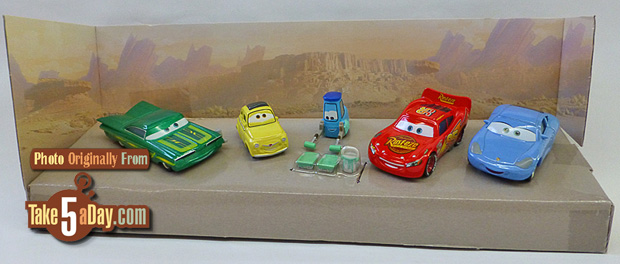 Tar Lightning McQueen is pretty much the same as last year's re-release with the flat windshield.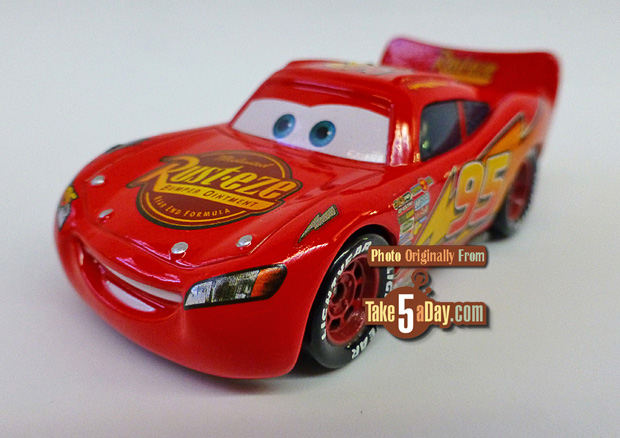 Sally also has the new flat windshield.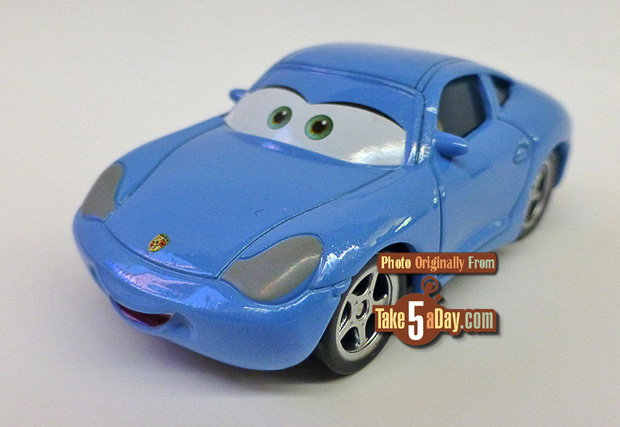 NOT Artist Ramone but "Paint Job Ramone."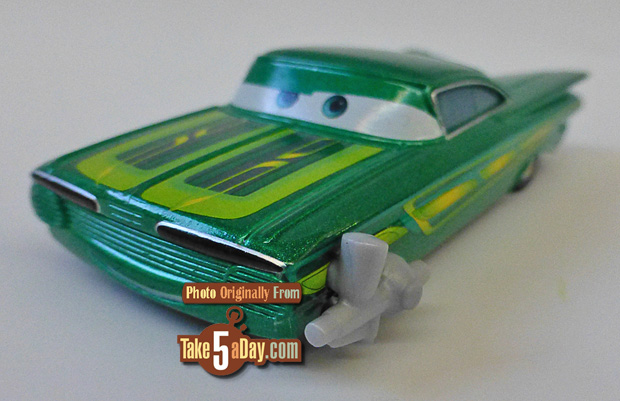 Luigi is also the "new" Luigi with the black windshield band.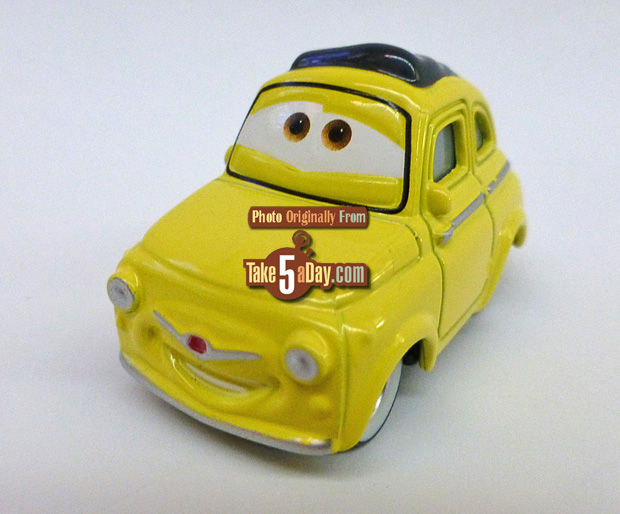 Guido is a revised (besides the eyes obviously) Guido with paint Rollers different from the lenticular version.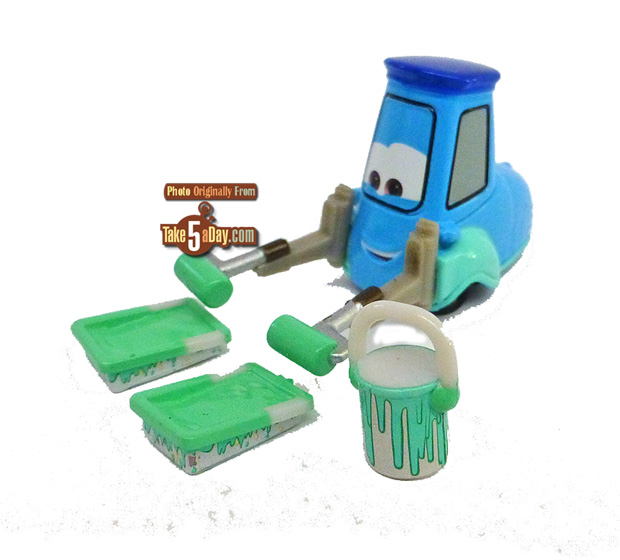 Not huge differences but different.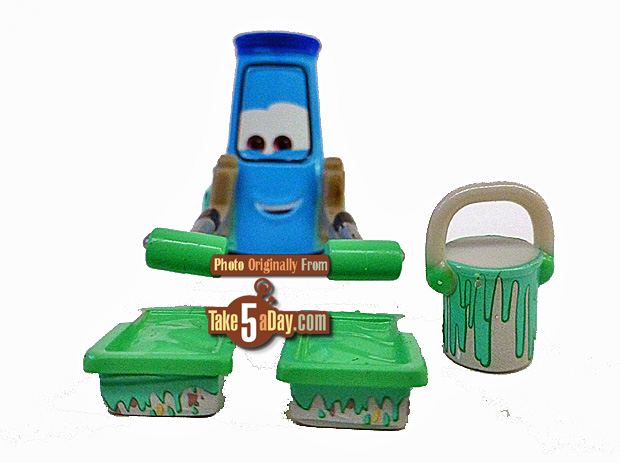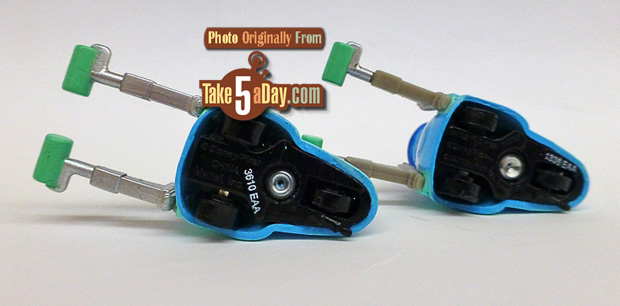 The lenticular CHASE of Luigi with Paint Bucket & Guido with Rollers  & Tray was very hard to find – and it was always $25-$50 for the single so for $22.99, Collect 'em all.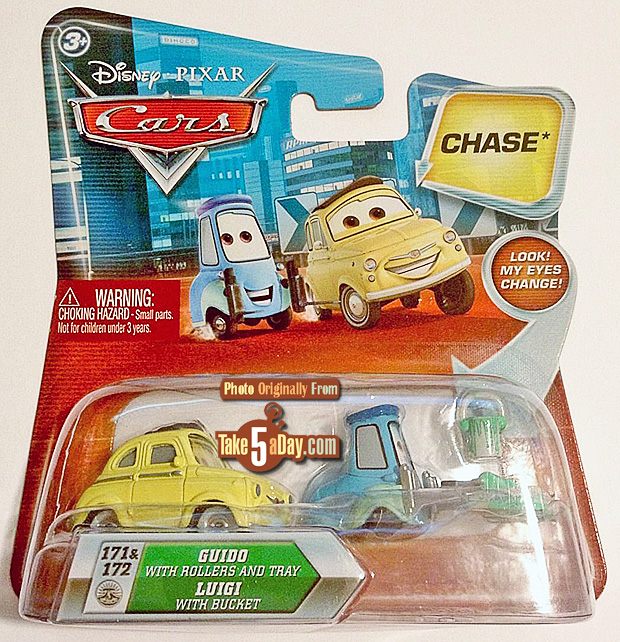 This seems to be the first CHASE replaced? Technically, it's not a re-release as it's not a single, not a lenticular and the Paint Bucket has been assigned to Guido … AND now called Guido with Paint Supplies, NOTHING like that other one – who the other one? Lawyers working overtime?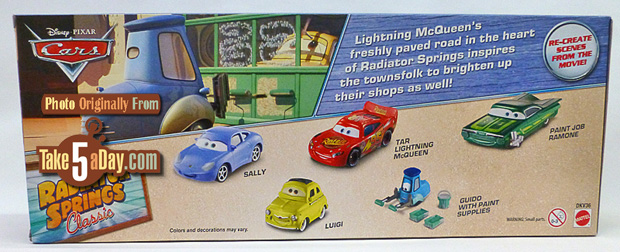 Does this mean other lenticular CHASES' will be re-released as classic fixed eyes?
As this is under the Radiator Springs Classic banner so, presumably a TRU exclusive but it doesn't say so on the box.
More Ramone pics tomorrow.
Thanks for the heads up & photos, "John H."

metroxing

21 July 2016

Disney Pixar CARS, Mattel Disney Pixar Diecast CARS


No Comment