Home
»
Disney Pixar CARS Toons
,
Mattel Disney Pixar CARS Toons Diecast
Mattel Disney Pixar CARS: Road Trip Trailers Loaded at Walmart
Thanks "John H." for the great photos.
Cruisin' Lightning McQueen with Trailer is up first. More photos tomorrow. They are $9.97 exclusives at Walmart ONLY.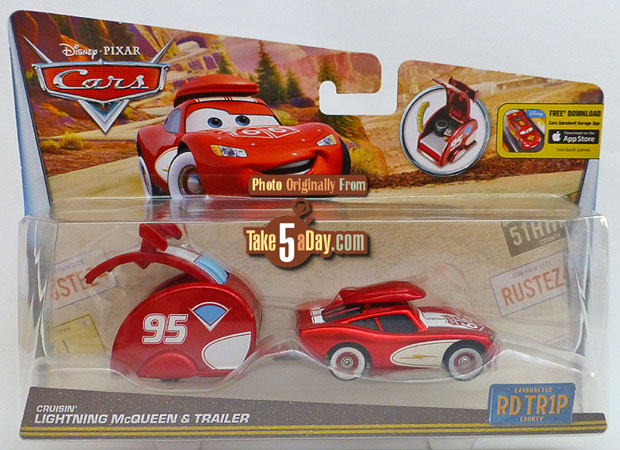 John H. notes that the quality can be iffy so look carefully.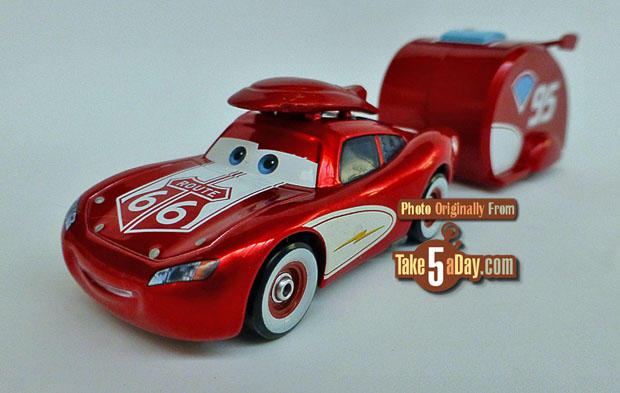 The added hook versus regular Cruisin.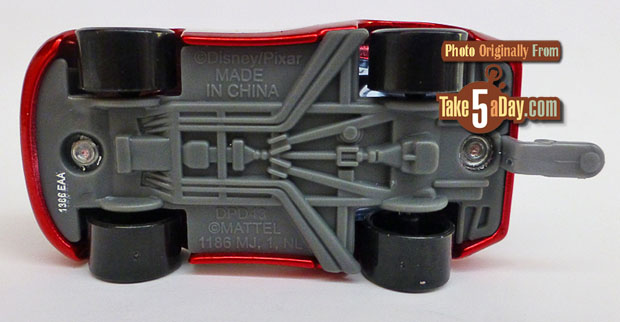 The trailer is different for each character.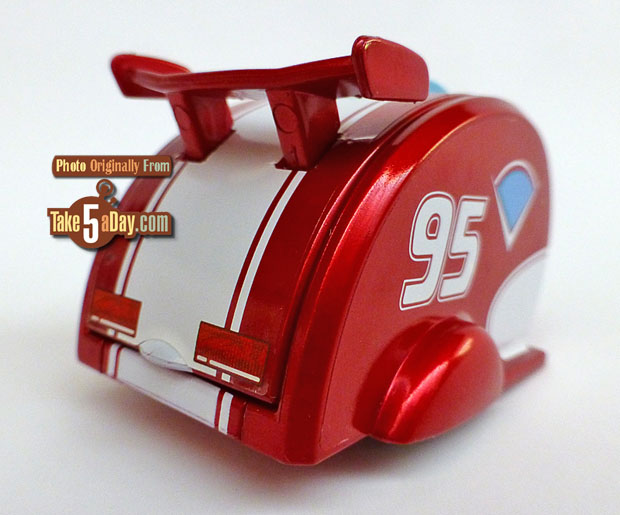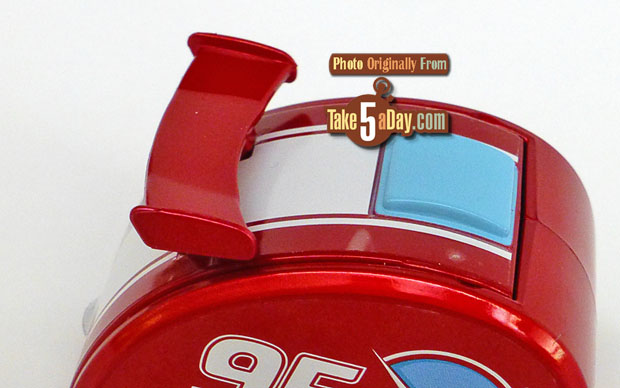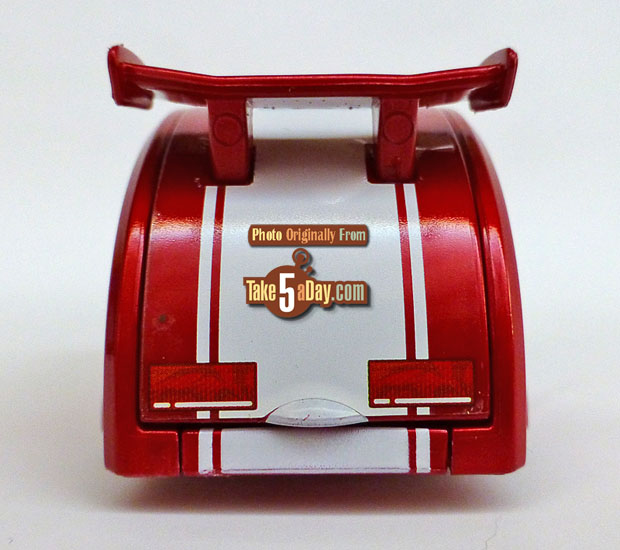 Lightning's include a non-removeable stack of tires and a rusteze can.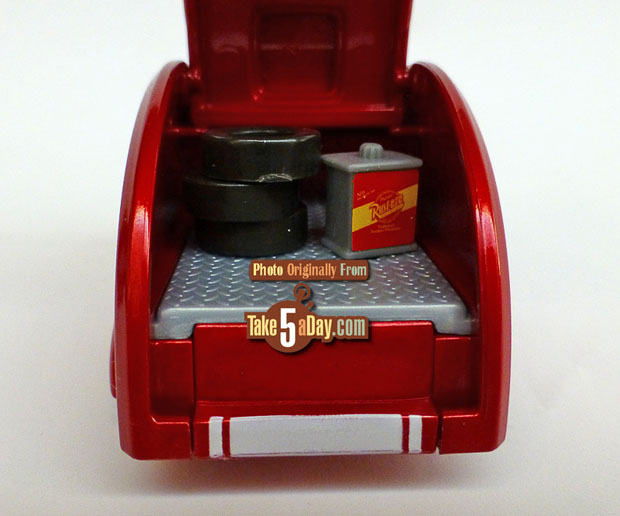 "The quality on this was is really terrible, please let the other collectors know.
On Lightning the hood decal is crooked and there are chips in other decals. The roof top carrier has a large fingerprint in the paint and was on crooked.
The trailer consists of three large decals, each side wall and the roof/top of the hatch. The decals are largely clear and there are many air bubbles trapped under the decal which we can't rub out. I don't know if the photos show even half the bubbles. Normally a few imperfections are OK with us, but for $10 this set ought to be a lot better."
Thanks for the heads up & great photos, "John H."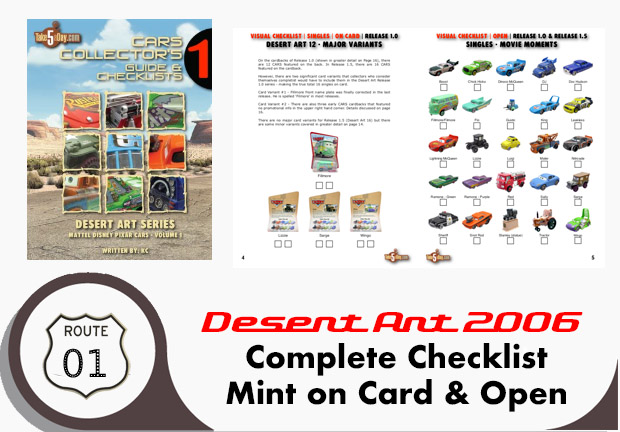 metroxing

17 July 2016

Disney Pixar CARS Toons, Mattel Disney Pixar CARS Toons Diecast


2 Comments