Home
»
History
A Meep-Meep Horn Car?
Can I get two at this price today?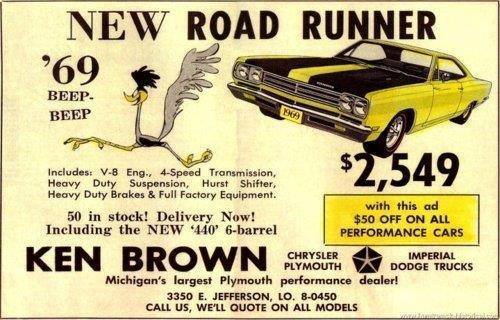 Plymouth paid $50,000 to Warner Bros. to use the Road Runner name and likeness from their Wile E. Coyote and The Road Runner cartoons (as well as a "meep, meep" horn, which Plymouth paid $10,000 to develop). Via Wikipedia.
Chuck Jones outlined the 9 rules for a Road Runner – Wile E. Coyote short …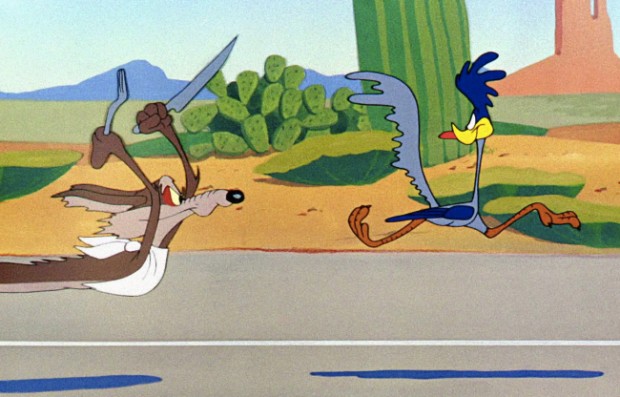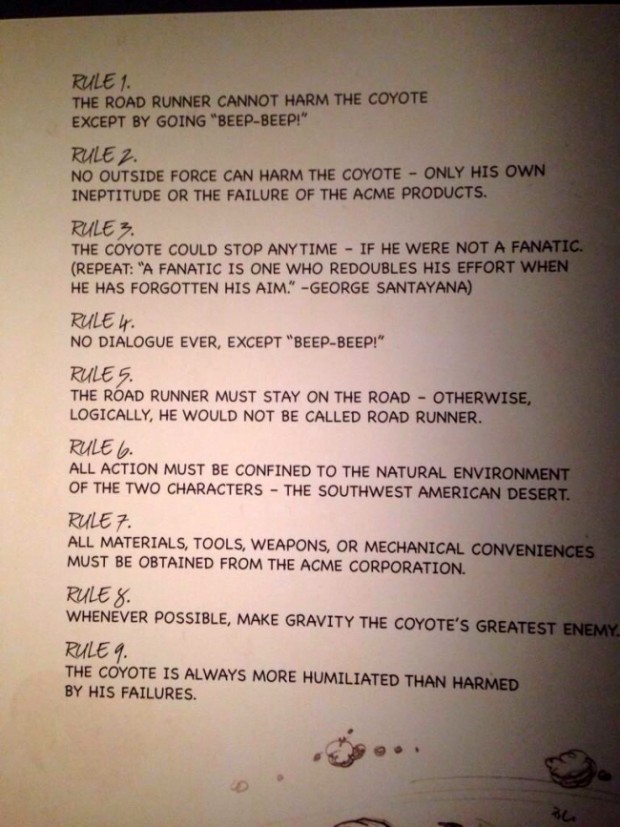 PERFECTION.
From Chuck Jones autobiography, Chuck Amuck: The Life and Times of an Animated Cartoonist.