Home
»
Disney Pixar CARS
,
Mattel Disney Pixar Diecast CARS
Mattel Disney Pixar CARS: Daredevil Promo Spinout Lightning is a Weird Daredevil
Thanks "John H." for the great photos …
When the "Daredevil Garage Promotion Box" was listed, it seemed incomplete.
Now that it's out, it's definitely weird – Amazon Exclusive?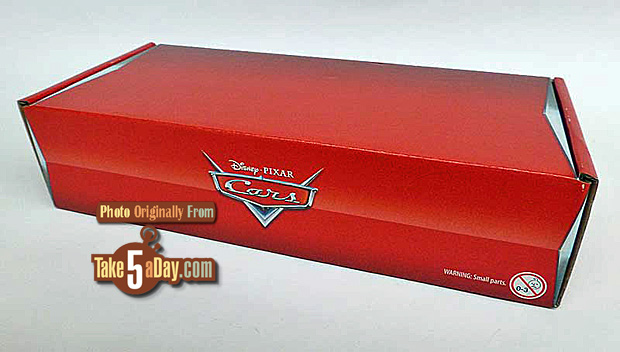 For the box that held 5 diecasts in the last release, the artwork is new but it basically contains a Spinout Lightning McQueen, 5 tires and a poster.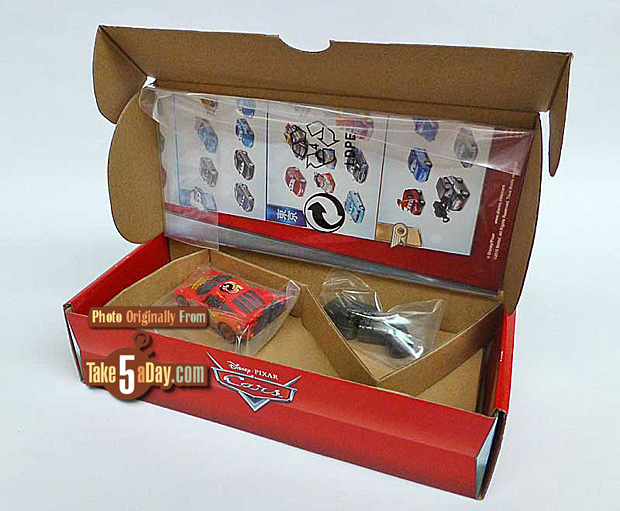 Same as the other releases of Spinout Lightning McQueen.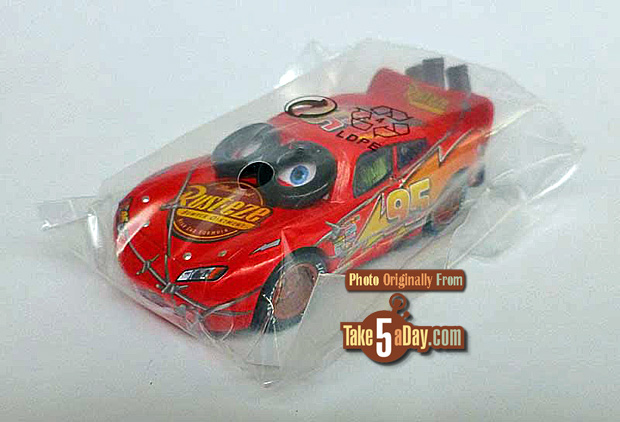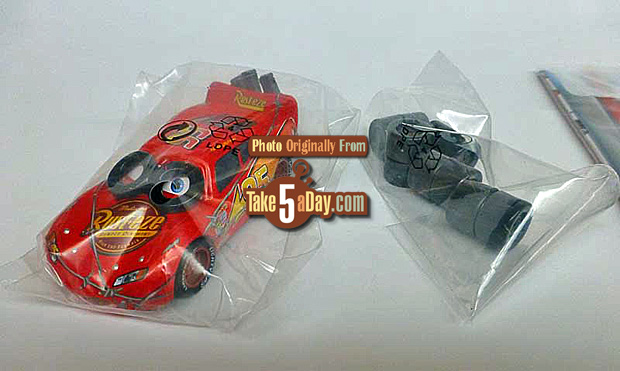 The tires don't make much sense as when he crashes into the pile of tires in town, they should be "regular" street tires for the average car – like the ones stuck to his windshield, not the stock car giant racing tires.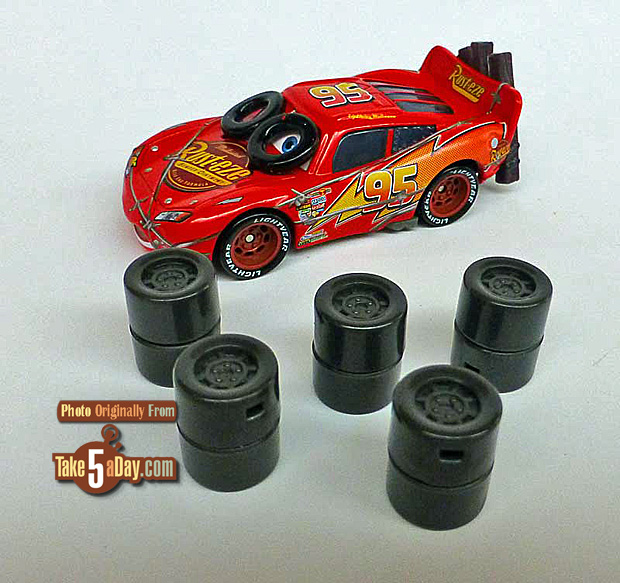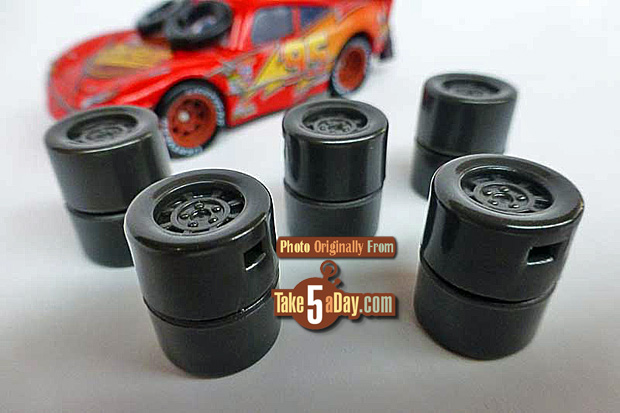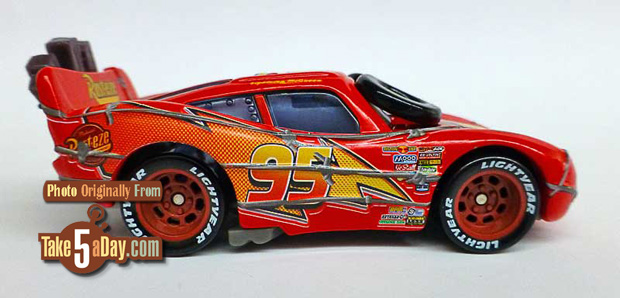 Slight color variation from the last release but typical and normal for plastic.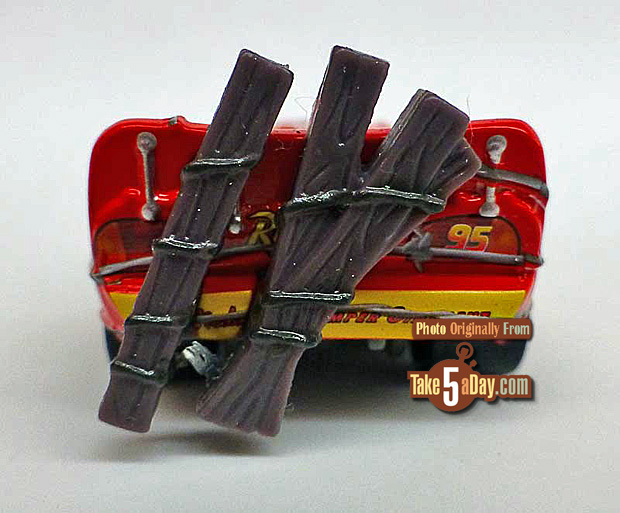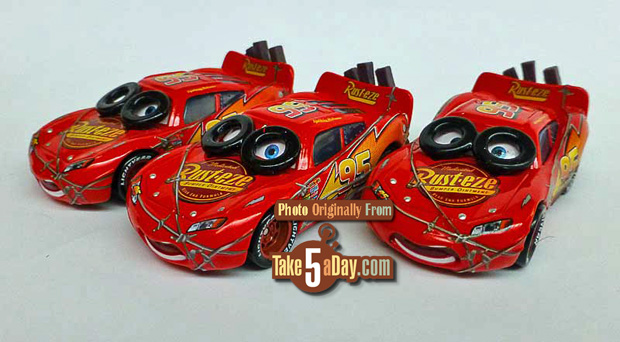 The poster is a minimal poster also. No names.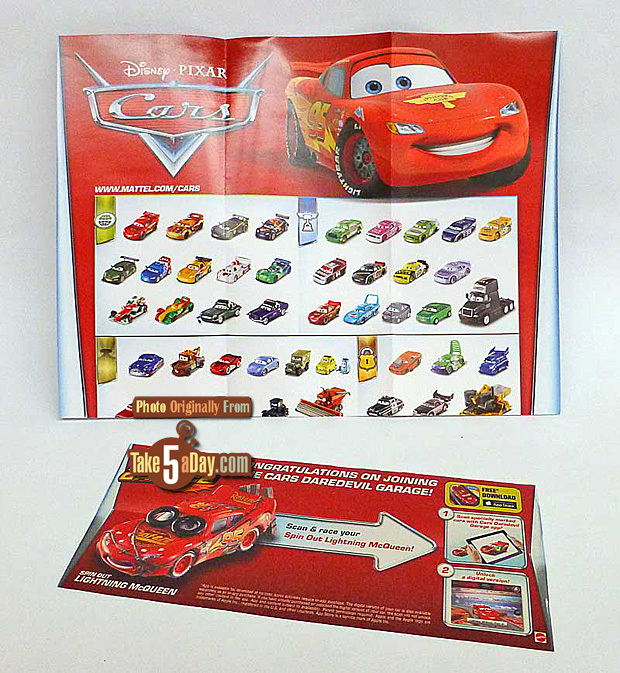 Thanks "John H." for the great pics and taking the bullet for us on this one.
John also notes, "A waste of $10 for anyone already with Spinout Lightning McQueen.
Poster is 11″x17″ on glossy paper, one-sided, poor screening on Car art makes them fuzzy. Lots of folds too. (I've cleaned up the image.)
Similar to the poster from the British magazine earlier in the year. Shows much of the 2016 line but there's quite a few missing. This version has no names. (which were a mess on the British poster). Also there's legal language at the bottom referring to the Cadillac Ranch as being the inspiration for the background art. Since there's no background art I gotta assume this language is (sloppily) left over from an older poster.
Diecast is exactly the same as my two older ones. (pictured) I don't know why I have two from before, usually that means a variant, but I can't find any differences in all three."

metroxing

7 June 2016

Disney Pixar CARS, Mattel Disney Pixar Diecast CARS


2 Comments