Home
»
Internet
Recommended Business & Career Books
The Rise and Fall of Urban Economies: Lessons from San Francisco and Los Angeles
Today, the Bay Area is home to the most successful knowledge economy in America, while Los Angeles has fallen progressively further behind its neighbor to the north and a number of other American metropolises. Yet, in 1970, experts would have predicted that L.A. would outpace San Francisco in population, income, economic power, and influence. The usual factors used to explain urban growth—luck, immigration, local economic policies, and the pool of skilled labor—do not account for the contrast between the two cities and their fates. So what does?
The Rise and Fall of Urban Economies challenges many of the conventional notions about economic development and sheds new light on its workings. The authors argue that it is essential to understand the interactions of three major components—economic specialization, human capital formation, and institutional factors—to determine how well a regional economy will cope with new opportunities and challenges. Drawing on economics, sociology, political science, and geography, they argue that the economic development of metropolitan regions hinges on previously underexplored capacities for organizational change in firms, networks of people, and networks of leaders. By studying San Francisco and Los Angeles in unprecedented levels of depth, this book extracts lessons for the field of economic development studies and urban regions around the world.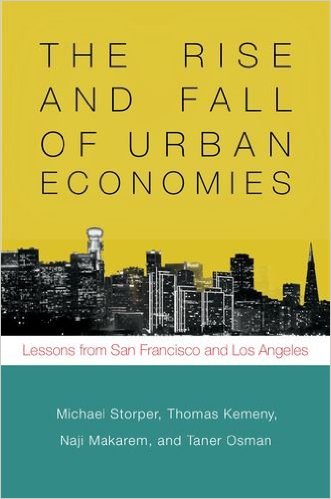 Never Split the Difference: Negotiating As If Your Life Depended On It
A former international hostage negotiator for the FBI offers a new, field-tested approach to high-stakes negotiations—whether in the boardroom or at home.
After a stint policing the rough streets of Kansas City, Missouri, Chris Voss joined the FBI, where his career as a hostage negotiator brought him face-to-face with a range of criminals, including bank robbers and terrorists. Reaching the pinnacle of his profession, he became the FBI's lead international kidnapping negotiator. Never Split the Difference takes you inside the world of high-stakes negotiations and into Voss's head, revealing the skills that helped him and his colleagues succeed where it mattered most: saving lives. In this practical guide, he shares the nine effective principles—counterintuitive tactics and strategies—you too can use to become more persuasive in both your professional and personal life.
Life is a series of negotiations you should be prepared for: buying a car, negotiating a salary, buying a home, renegotiating rent, deliberating with your partner. Taking emotional intelligence and intuition to the next level, Never Split the Difference gives you the competitive edge in any discussion.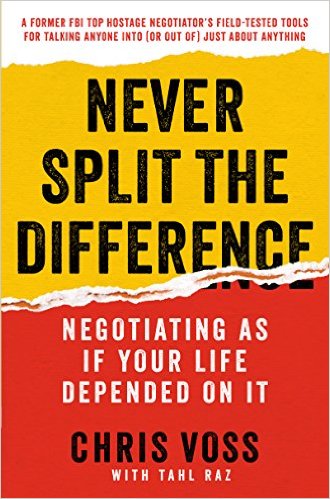 The Sell: The Secrets of Selling Anything to Anyone 
Blending personal stories, hilarious anecdotes, and the expertise he's gained from his meteoric rise, Fredrik has written the modern guide on becoming successful, a book that tells you how to recognize and cultivate your true talents and make the ultimate sell. From the importance of being your most authentic self to looking like a million bucks even if you don't have a million bucks (yet!), he shows how intangible factors like personality and charm can get you noticed and make you shine. He also shares his tips and tricks for preparing, persuading, and negotiating so that in any of life's dealings, you'll come out a winner. Whether you work on Wall Street or at Wal-Mart, aim to become the top seller at your company or want to impress a first date, The Sell will help you have more personal and professional success, lead a rich and fulfilling life, and have fun along the way.