Home
»
Disney Pixar CARS
,
Mattel Disney Pixar Diecast CARS
Mattel Disney Pixar CARS: The Weird Daredevil Box is Weird So Far …
Thanks for the heads up, "John H."
When this listing first appeared on Amazon, "Daredevil Garage Promotion Box," it could mean pretty much anything. (LINK)
Well, the first photos posted doesn't make it less weird.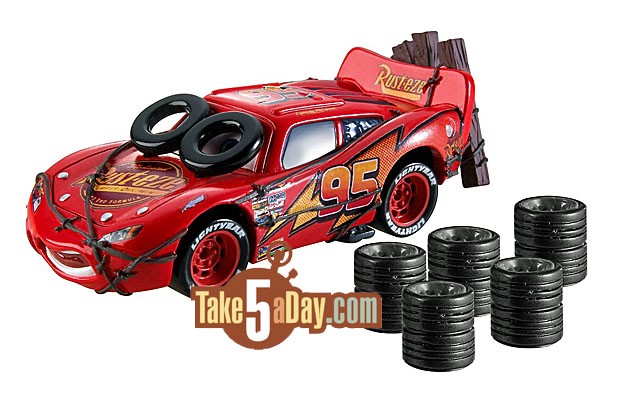 Yep, it's Spinout Lightning McQueen with 5 stacks of tires.
The box is the same sized one used last year with 5 diecasts (the box art is new obviously). So, are there 3-4 other diecasts?  Are there any mysterious diecasts floating around that is not on the poster or named on a cardback?

I have not played the game much, are tires digital accessories you get? Are there other digital goodies normally associated with the game?
Or maybe it comes with 100 set of tires that fills in the empty space in the box along with Spinout Lightning?
You ready to order?

metroxing

19 May 2016

Disney Pixar CARS, Mattel Disney Pixar Diecast CARS


No Comment