Home
»
Design
Dinoco & Sinclair Oil – Coming & Going
The Good News –
"Sinclair Oil Seeks to Reclaim National Presence."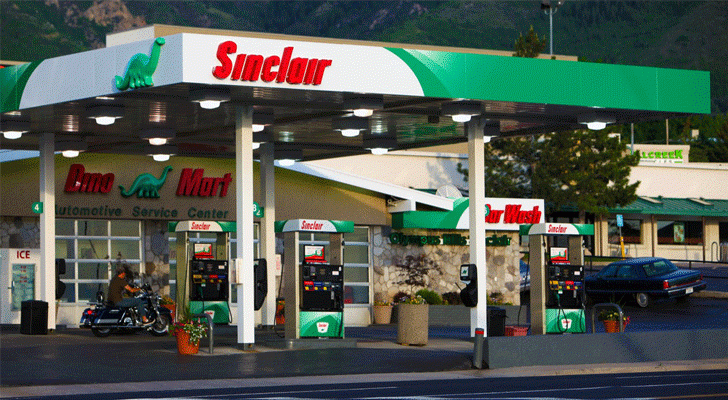 "With a new brand licensing program, though, Sinclair has its sights set once again on having a national presence, expanding east of the Mississippi and marketing its fuel coast to coast, according to Jack Barger, vice president of marketing and supply for Sinclair, which celebrates its 100th anniversary in 2016. The last time the brand was national was in the mid-1970s."
You can read more at CONVENIENCE STORE NEWS.
The Bad News?
Dinoco Oil (the real company is dead).
This may be the shortest and most precise Press Release …
"Thanks to the heroic efforts of the convicted felon, Patrick Wayne Maloy, Dinoco is now defunct."
I guess you can scoop up the company and its website for cheap.