Home
»
Books
More Business & the Business of Business Reading …
Negotiating the Impossible: How to Break Deadlocks and Resolve Ugly Conflicts (without Money or Muscle)
"Malhotra identifies three broad approaches for breaking deadlocks and resolving conflicts, and draws out scores of actionable lessons using behind-the-scenes stories of fascinating real-life negotiations, including drafting of the US Constitution, resolving the Cuban Missile Crisis, ending bitter disputes in the NFL and NHL, and beating the odds in complex business situations. But he also shows how these same principles and tactics can be applied in everyday life, whether you are making corporate deals, negotiating job offers, resolving business disputes, tackling obstacles in personal relationships, or even negotiating with children.
As Malhotra reminds us, regardless of the context or which issues are on the table, negotiation is always, fundamentally, about human interaction. No matter how high the stakes or how protracted the dispute, the object of negotiation is to engage with other human beings in a way that leads to better understandings and agreements. The principles and strategies in this book will help you do this more effectively in every situation."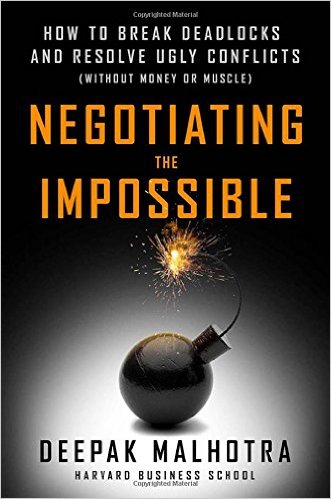 The Fall Line: How American Ski Racers Conquered a Sport on the Edge
"Harnessing nature's most powerful forces, elite downhillers descend icy, rugged slopes at speeds cresting 90 miles per hour. For decades, American skiers struggled to match their European counterparts, and until this century the US Ski Team could not claim a lasting foothold on the roof of the Alps, where the sport's legends are born.
Then came a fledgling class of American racers that disrupted the Alpine racing world order. Led by Bode Miller and Lindsey Vonn, Julia Mancuso and Ted Ligety, this band of iconoclasts made a place for their country on some of the world's most prestigious race courses. Even as new technology amplified the sport's inherent danger, the US Ski Team learned how to win, and they changed downhill racing forever.
The Fall Line is the story of how it all came together, a deeply reported reconstruction of ski racing's most dramatic season. Drawing on more than a decade of research and candid interviews with some of the sport's most elusive figures, award-winning journalist Nathaniel Vinton reveals the untold story of how skiers like Vonn and Miller, and their peers and rivals, fought for supremacy at the Olympic Winter Games."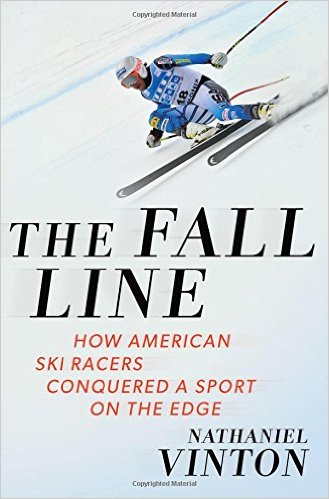 Door to Door: The Magnificent, Maddening, Mysterious World of Transportation
"Transportation dominates our daily existence. Thousands, even millions, of miles are embedded in everything we do and touch. We live in a door-to-door universe that works so well most Americans are scarcely aware of it. The grand ballet in which we move ourselves and our stuff is equivalent to building the Great Pyramid, the Hoover Dam, and the Empire State Building all in a day. Every day. And yet, in the one highly visible part of the transportation world—the part we drive—we suffer grinding commutes, a violent death every fifteen minutes, a dire injury every twelve seconds, and crumbling infrastructure.
Now, the way we move ourselves and our stuff is on the brink of great change, as a new mobility revolution upends the car culture that, for better and worse, built modern America. This unfolding revolution will disrupt lives and global trade, transforming our commutes, our vehicles, our cities, our jobs, and every aspect of culture, commerce, and the environment. We are, quite literally, at a fork in the road, though whether it will lead us to Carmageddon or Carmaheaven has yet to be determined."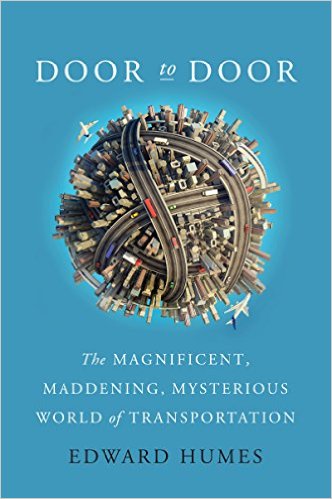 The Three-Box Solution: A Strategy for Leading Innovation
How to Innovate and Execute
Leaders already know that innovation calls for a different set of activities, skills, methods, metrics, mind-sets, and leadership approaches. And it is well understood that creating a new business and optimizing an already existing one are two fundamentally different management challenges. The real problem for leaders is doing both, simultaneously. How do you meet the performance requirements of the existing business—one that is still thriving—while dramatically reinventing it? How do you envision a change in your current business model before a crisis forces you to abandon it?
Innovation guru Vijay Govindarajan expands the leader's innovation tool kit with a simple and proven method for allocating the organization's energy, time, and resources—in balanced measure—across what he calls "the three boxes":
• Box 1: The present—Manage the core business at peak profitability
• Box 2: The past—Abandon ideas, practices, and attitudes that could inhibit innovation
• Box 3: The future—Convert breakthrough ideas into new products and businesses
The three-box framework makes leading innovation easier because it gives leaders a simple vocabulary and set of tools for managing and measuring these different sets of behaviors and activities across all levels of the organization. Supported with rich company examples—GE, Mahindra & Mahindra, Hasbro, IBM, United Rentals, and Tata Consultancy Services—and testimonies of leaders who have successfully used this framework, this book solves once and for all the practical dilemma of how to align an organization on the critical but competing demands of innovation.