Home
»
Disney Pixar CARS
,
Mattel Disney Pixar Diecast CARS
Mattel Disney Pixar CARS: TakeFive Magazine Checklist Year by Year 2006-2015
The YEAR BY YEAR COMPLETE 2006 to 2015 Checklist has been updated – now covering 2006 to 2015.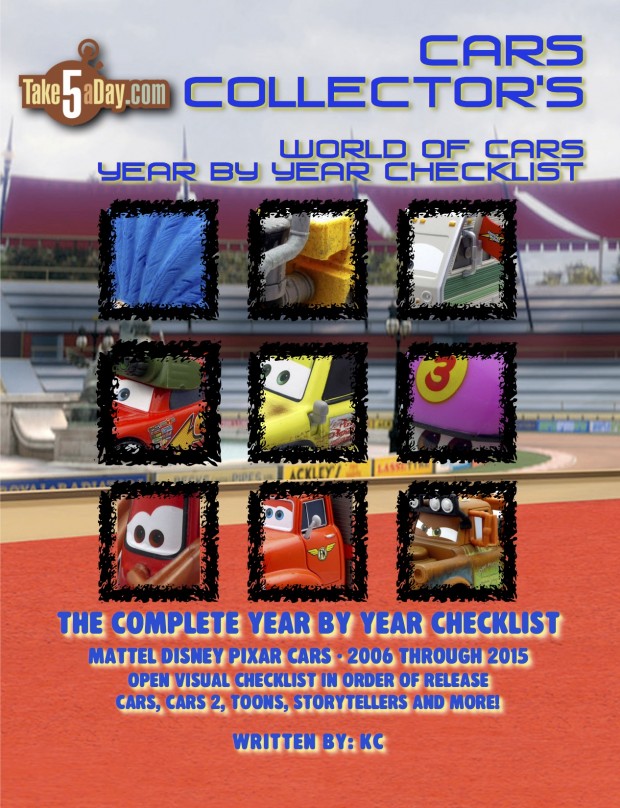 This covers EVERY release from CARS, CARS 2, Toons, Storytellers, Holiday Storytellers, mail-away exclusive and even properly scaled Disney Store CARS. CARS & CARS 2 are year by year, Toons and Storytellers are grouped by the short/book.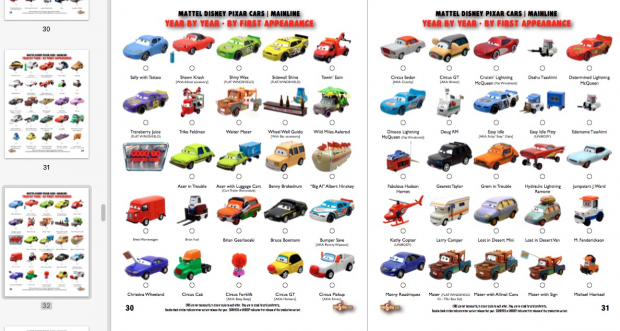 And yep, counting variants and lenticulars, we are pretty much at 1,000.
It's at 995 counting major variants but what are minor variants? An extra dot on one release of Bumper Save? Bumper Save re-released with a flat painted windshield? So, it's up to you but officially, we're saying the 1,000th diecast was the last release of "2015." Was that Mike Fuse?
Of course, if you did not collect lenticulars, you're at around 926 – but did you collect the CHASE CARS as lenticulars only (plus Wilmar Flatz)? Did you collect the lenticular variants outside the moving eyes windshield – like Cruisin' Lightning McQueen was released as a segmented face with lenticular windshield but when he was re-released as a classic fixed eyes release, he was back to a unibody. So the final count is yours but we're definitely in the 1,000 neighborhood.
Keep in mind this checklist shows the FIRST year of each characters diecast release. That character diecast is shown again ONLY if it was re-released as a major variant. Click on the LINK, sign in and you get a preview of every page to see if it's the checklist you want.
If you prefer an overall alphabetical EVERYTHING checklist updated to 2015, that will be out next month sometime.
If you are a card or mint on card collector, this page explains the checklists that are numbered #1-12 and the overall checklists.
Remember your purchase supports T5 so thanks for buying!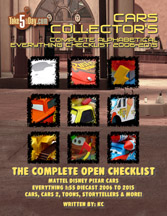 metroxing

26 February 2016

Disney Pixar CARS, Mattel Disney Pixar Diecast CARS


7 Comments