Home
»
Disney Pixar CARS 3
,
Mattel Disney Pixar Diecast CARS 3
Mattel Disney Pixar CARS: Carnivale Racers!
Looks like we have NEXT UP for CARS 2 racers … the Carnival Race.
I hope the tires are banana scented.
We don't usually list eBay auctions but if you can't wait to start ANOTHER series.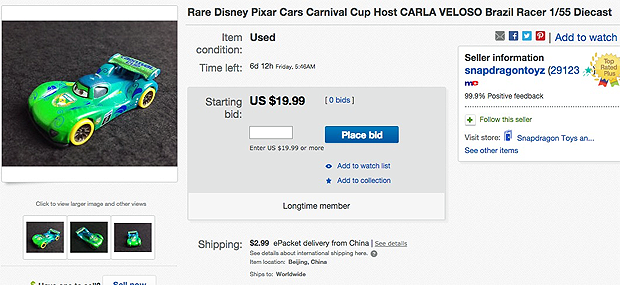 Transcontinental Race of Champions race series
Neon Race – hosted by Shu Todoroki
Silver Deco Race – hosted by Lightning
Ice Race – hosted by Vitaly Petrov
Carbon Race – hosted by Max Schnell
Carnival Race – hosted by Carla Veloso
ONLY 6-8 more repaint series to go!
My suggestions for the other series.
Nigel Gearsley – Top Hat Series – every car gets a Top Hat!
Frosty – Aussie Outback Series – a dangerous, scary,deadly Australia animal attached to each racer as an accessory.
Raoul Caroule – Cheese Series – each racer reps a different cheese region with cheese tires!
Francesco Bernoulli – Pasta Series – each racer is piled high with different pastas!
Rip Clutchgoneski – Hydro Series – since Rip's country is usually flooded …
Jeff Gorvette – The Great American Race – every racer painted in red, white and blue
Lewis Hamilton – Gold Series – with real gold leaf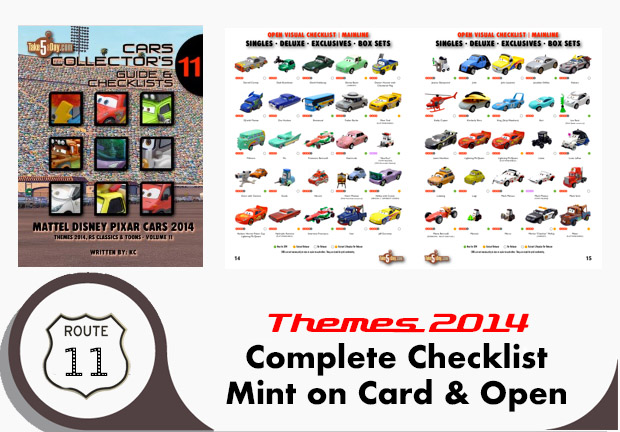 metroxing

27 October 2015

Disney Pixar CARS 3, Mattel Disney Pixar Diecast CARS 3


One Comment