Home
»
Disney Pixar CARS
It's CARS But Not Really Disney Pixar CARS
Of course, everytime there is a new Disney or Pixar movie, there are quick copycats (like this one for PLANES, called WINGS). They usually don't garner much attention and of course, the other film maker's try to fly under the radar as to not attract Disney's attention but not this guy …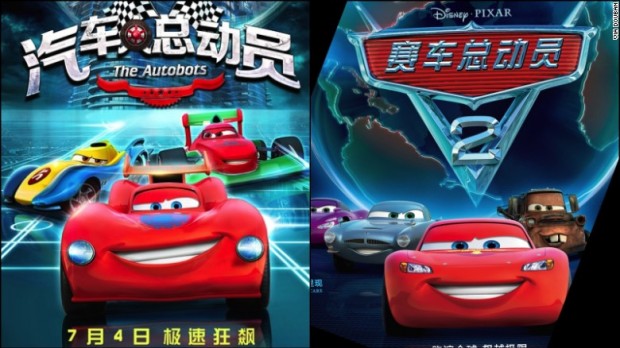 "I know of the movie 'Cars', but I have never seen it. I don't even know the names of its characters," Zhuo Jianrong, director of the movie and executive director of the film production company, said when reached by CNN.
Disappointed and angry viewers took to the Internet, saying the movie "shamelessly" copied "Cars".
On Douban, a Chinese social media website allowing users to score and review movies, it received an average of 2.1 points by around 3,900 viewers on a five point scale.
"Many innocent movie goers took their kids to the movie theater, believing it to be 'Cars'," Douban user 501 commented.
"The animation was so poorly made that it is no match for the average domestic cartoon series, and far worse than its not-so-good poster."
But he's doubling down and lashing out at anyone who dare criticises his work …
"… he calls a woman "traitor" for describing him as plagiarizing in a news report after he gave an interview with a Japanese TV station."
"And then, as if he doesn't have enough enemies, he also lashed out the young people without children criticizing him, calling them "young losers." "My film is not made for you," he says."
Spoiler alert – it is not good.  😆


metroxing

10 July 2015

Disney Pixar CARS


5 Comments