Home
»
Disney Pixar CARS
,
Mattel Disney Pixar Diecast CARS
Mattel Disney Pixar CARS: Blu Ray Finder – 2007 to 2015
When the Blu Ray version of CARS was first released in 2007, they included a "game" called a Blu Ray CARS finder which listed some 196 CARS* for you to find as you watched the movie.
At that time, we had about 70 releases which included more than one version of Lightning, Ramone, etc … so it was almost too much to hope for that we would get many more but after 7 years, we're closing in on all 196 listed!*
On page one, we have the un-released including Bernie Banks, Bud and Albert Hinkey. Larry Camper & Doug RM RV's are listed as coming in 2015.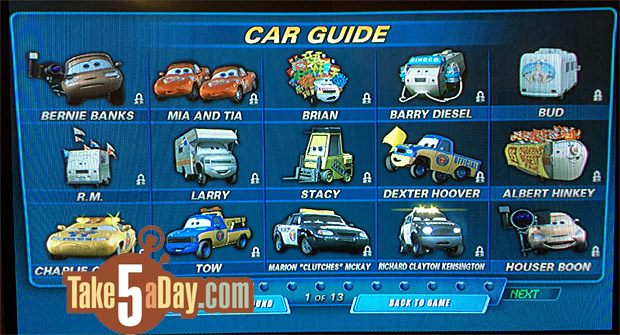 There is a 3rd Dinoco Showgirl shown, we've had 2 released – a third is not an important listing. The "Autobahn Society" CARS are pretty generic so we might still get them but they would basically be repaints at this point. We are still missing Bertha Butterswagon from PAGE 2.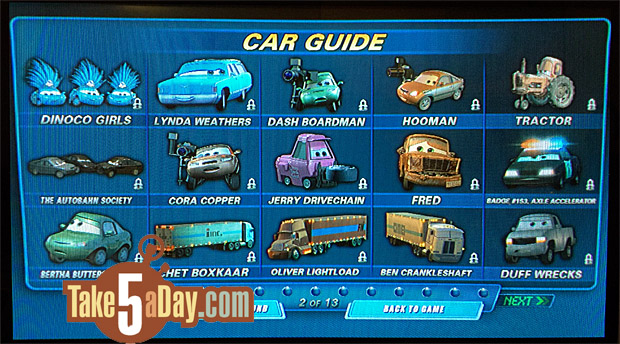 Dan Sclarkenberg has been announced a couple times but no protos and probably the guy is no longer at Pixar so he may have lost his place in the queue forever.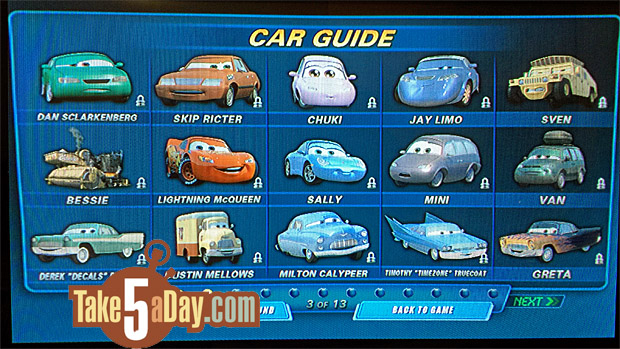 Syd VanDerKamper has not gotten a release.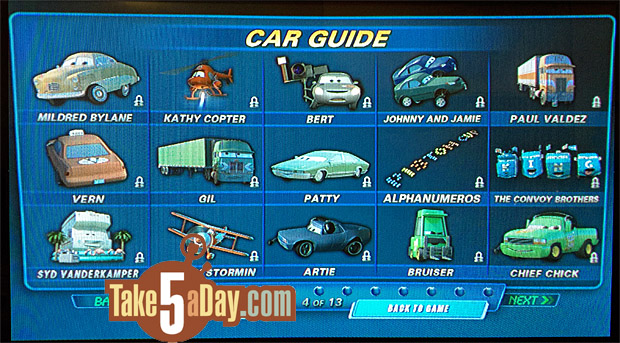 * The original trailer implied there were 217 CARS characters – not sure about the 12 difference- the alphanumeros are numerous but they number more than 12.
I did not realize Hamm had a last name (apparently it's not Bologna).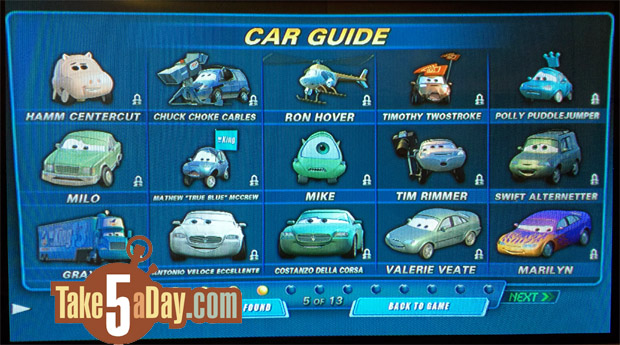 Bennie Caliper & all 6 of PT Flea's Clown CARS – though Van coming in a few days? The rest in 2015?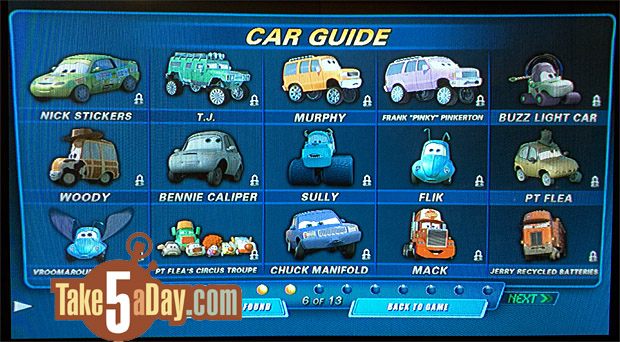 Another RV not released – Clayton Gentlebreeze. Studs McGirdle, Trev & Percy Hanbrakes missing. Benny Brakedrum should be out any day now.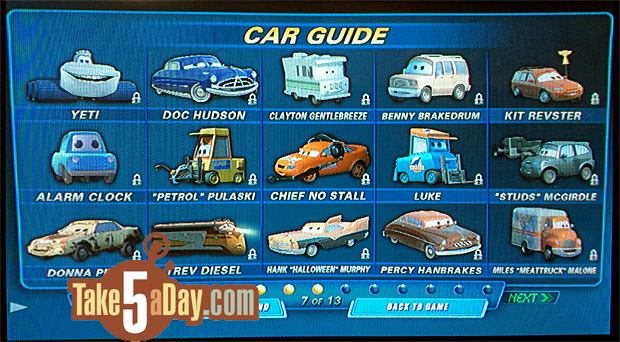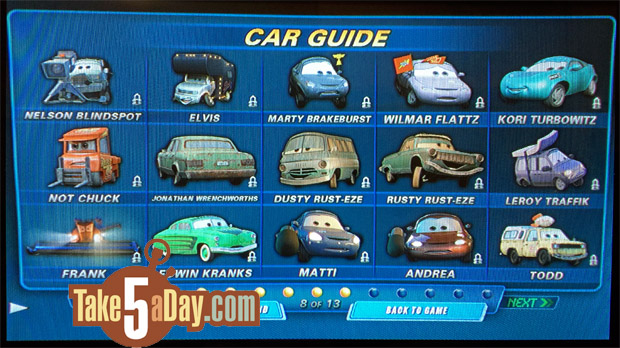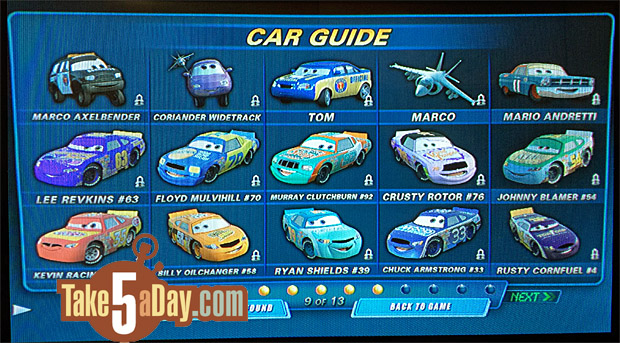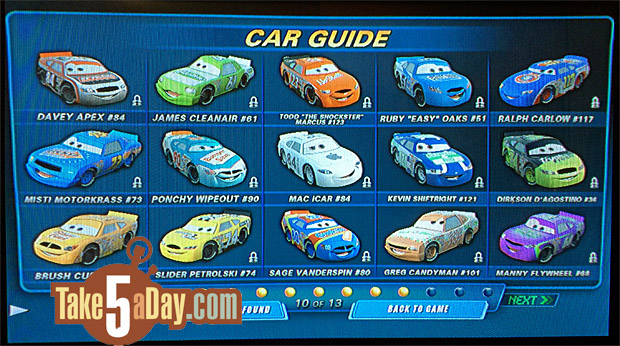 Dinoco Helicopter has a name – Rotor Turbosky.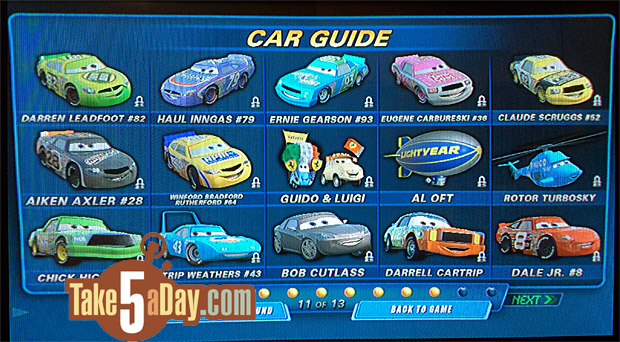 This is the second listings for the Tractor.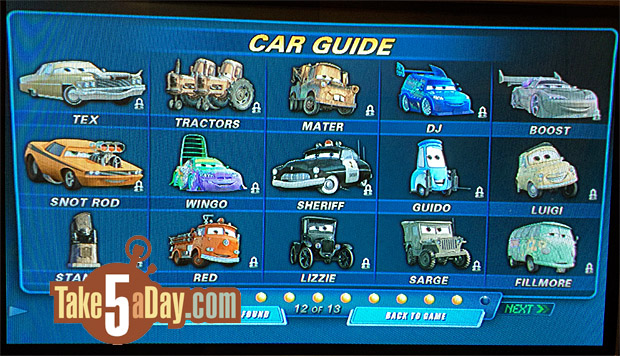 So if you could the extra Tractor and Showgirl – it's 198 but so we'll say 196.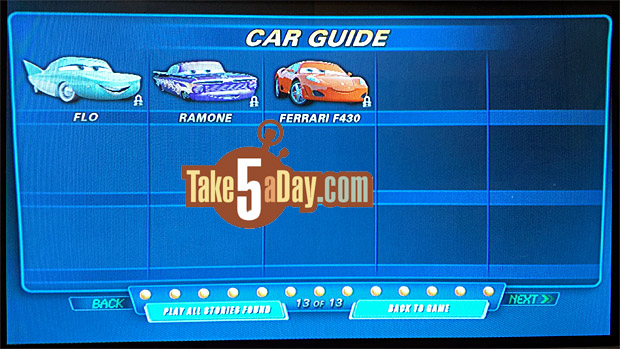 So, presuming that Circus Clown Van, Benny Brakedrum, Doug RM & Larry Camper get released in 2015, that leaves 16 unreleased that were listed in the Blu Ray Finder. This includes 6 Circus-Clown CARS.
This was the first list of CARS Characters that Pixar considered important enough to name & actually list. Remember that other than the main townies, only a handful of other characters had lines and names called out in the film – most were completely unknown … even the Pizza Planet truck had no 'name." So this was an important cornerstone.
When you were playing the Blu Ray Finder game, you did remember to mail in your certificate?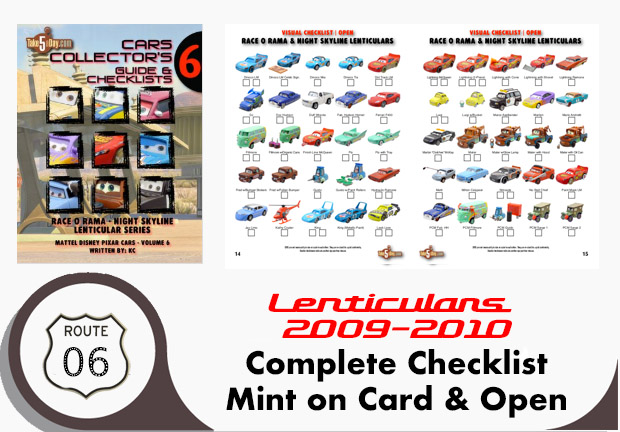 metroxing

12 March 2015

Disney Pixar CARS, Mattel Disney Pixar Diecast CARS


5 Comments