Home
»
Disney
Disney: Show Your Disney Side Selfie App
Now, you can place yourself as a Disney character. (When we were kids, we have to paint our own Mickey on a board, cut out a round hole, place our head in the hole, and then wait 2 weeks for the photo to come back). 😉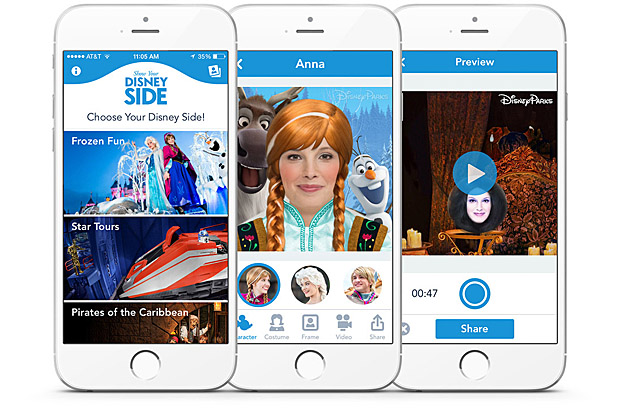 Start with a selfie and let the app do the rest.
Choose your Disney Side from iconic attractions and experiences like Frozen, Star Tours®, Pirates of the Caribbean®, and Villains of Disney Parks. You can unlock special Haunted Mansion® characters by visiting either Disneyland® Resort or Walt Disney World®  Resort, or by sharing three Show Your Disney Side app creations.
Customize your characters with different costumes and frames.
Tap or swipe and watch your Disney Side magically react! Experience thrilling special effects for each character.
Record video of your creations as they come to life and share with friends.
Visit Disneyland® Resort and Walt Disney World® Resort where your Disney Side will be unleashed to the fullest!
Don't forget to show off your Disney Side! Tag your photos and videos with #DisneySide and see how others around the world are expressing their Disney Side.