Home
»
Disney Pixar CARS
,
Disney Pixar CARS 3
,
Mattel Disney Pixar Diecast CARS
,
Mattel Disney Pixar Diecast CARS 3
Mattel Disney Pixar CARS Diecast: CASE P, 1st 2015 Singles Case
Revised from the last listing. The biggest news is "Shigeko" is included.
In the last listing, there was Miko, Shu's fan – either she's now a Super Chase? Or just moved to another case. Recently, most case assortment seem to stay accurate only for a few weeks – then it's revised … but this looks like the latest listing for CASE P should be correct as it's shipping …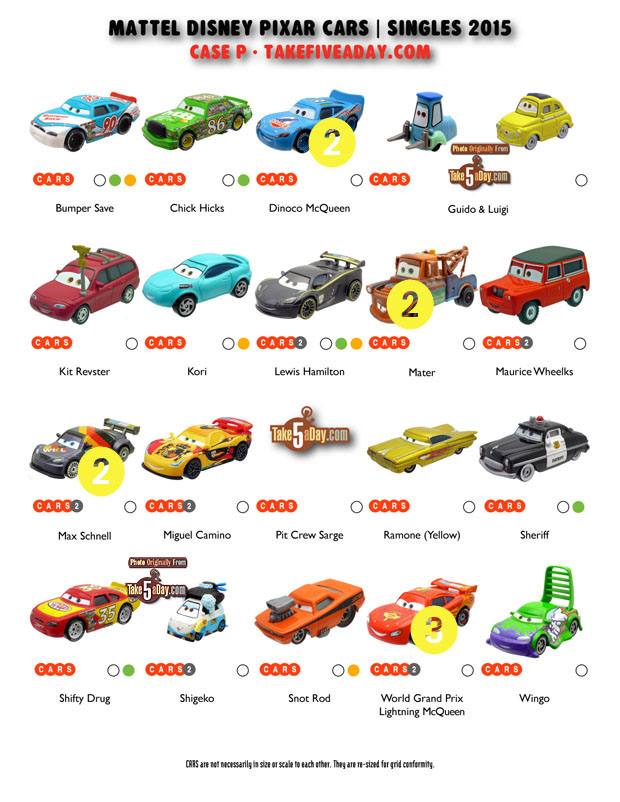 Snot Rod may also be the ones with Flames but not a huge difference.
(While Guido & Luigi are separate diecasts, they count as 1 as they are on one card).
Shigeko (& Okuni) appeared ONLY in the Box Set, the Tokyo Spy Mixup 10-pack (TRU exclusive). Okuni the red one is scheduled as a single in 2015 also.

It is unknown as of now if Tamiko, the umbrella geisha (an exclusive in the Streets of Japan 5-pack) will appear as a single in 2015. (the list for 2015 is not fully revealed).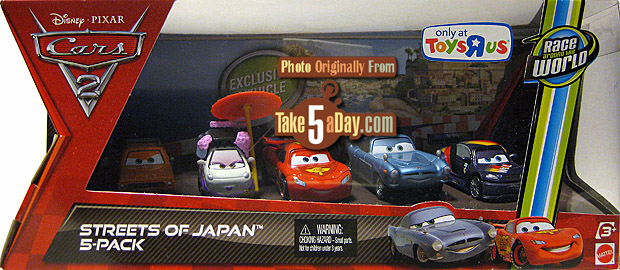 Thanks for the heads up, "ED!"

metroxing

21 October 2014

Disney Pixar CARS, Disney Pixar CARS 3, Mattel Disney Pixar Diecast CARS, Mattel Disney Pixar Diecast CARS 3


16 Comments