Home
»
Toys
LootCrate is a Monthly Crate of Fun Loot
If you enjoy a monthly crate of fun toy "loot" – a mystery box like Christmas every month? Then LootCrate is either for you or a fun gift.
Every month, they send you a box of mystery toys (all new and worth at least $40) … the box is about $20 a month with shipping – you can choose renewable monthly, every 3 months or every 6 months.
This was AUGUST 2014.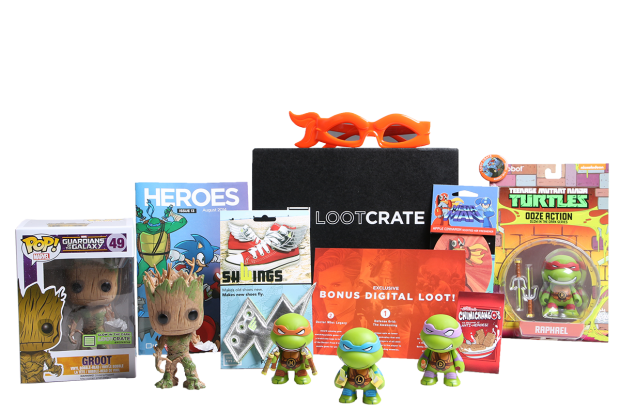 Here is our affliate link – if you sign up, we make a little loot also. 🙂 Just click on HOW IT WORKS if you want all the details. Enjoy!