Home
»
Disney Planes Fire & Rescue
,
Mattel Disney Planes Fire & Rescue Diecast
Mattel Disney PLANES Fire & Rescue: Other New Singles – Visual Preview
In addition to the Deluxe PLANES, and Smoke Jumper Pitty's … here are the other PLANES/vehicles coming in the first wave (through July 2014 presumably).
Mayday (this is a proto photo – the final release wears giant black glasses).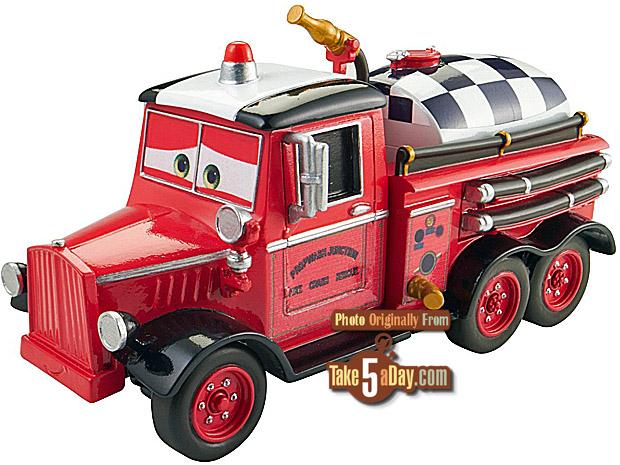 Mayday as a call for help may derive from the French expression "venez m'aider", meaning "come help me", the last two syllables of which sound similar to "Mayday". (Wikipedia).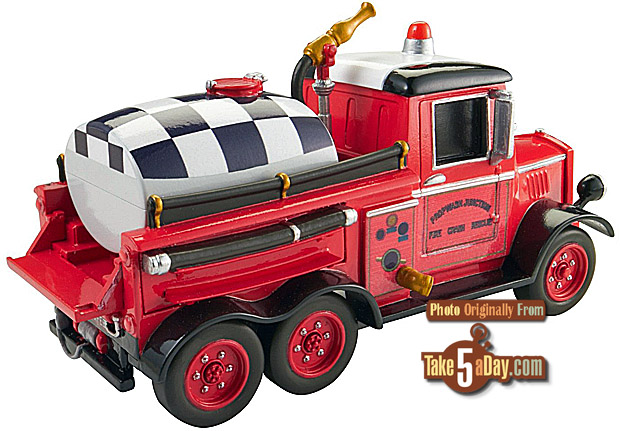 Marv the mechanic Pitty.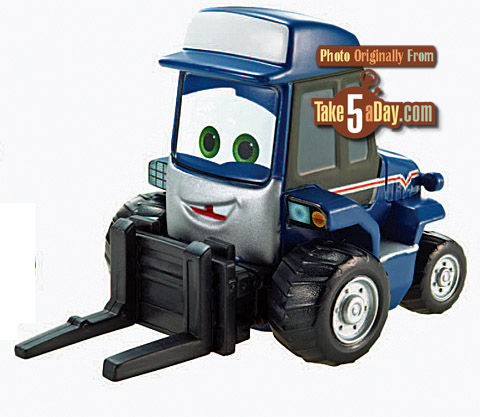 Cad Spinner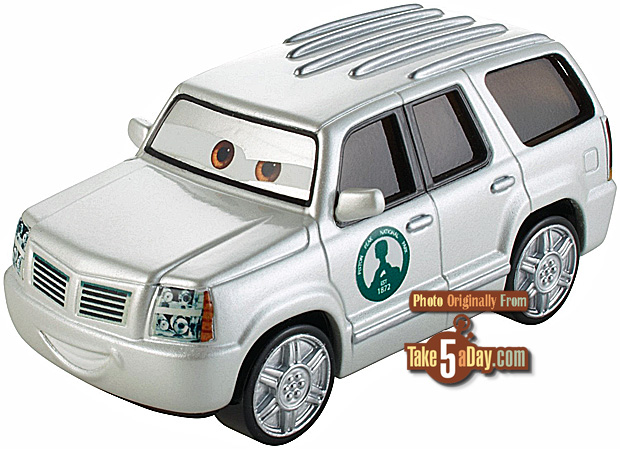 Yep, a single – not a deluxe. It'll be interesting to see what size he will be? If he's as long as Flo and as tall as Miles Axelrod, that'll be nice – is Flo the longest non-deluxe CAR?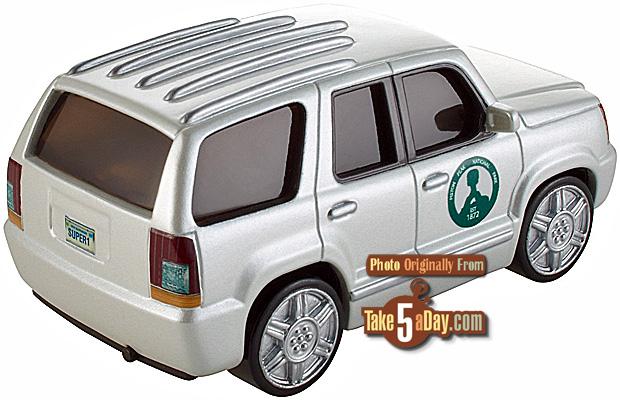 Ol' Jammer
He looks like he should be longer/lengthier than Cad Spinner – will he be?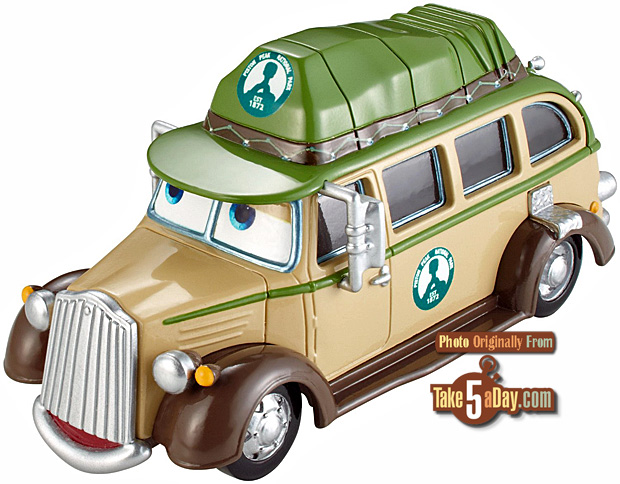 Detailing looks pretty awesome.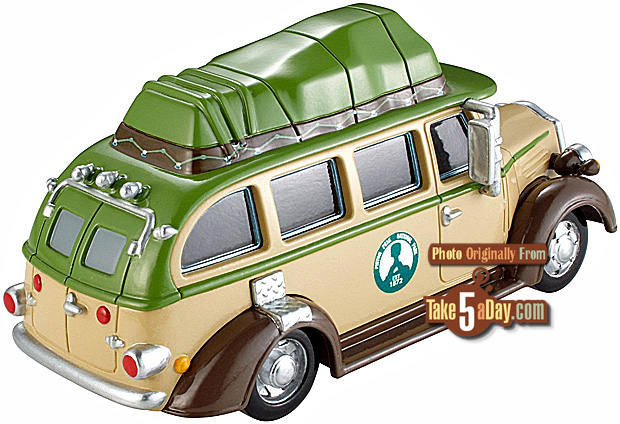 I am a little worried they might shrink him down a little to fit him into a single card like Harley Gassup?
Pulaski
More worry that he's somehow smaller than Red who has either been released in 2-packs (tight fit) or box sets though they did squeeze him into a Storyteller's single card … this is one I'd much rather have him as a deluxe and pay another one or 2 bucks extra.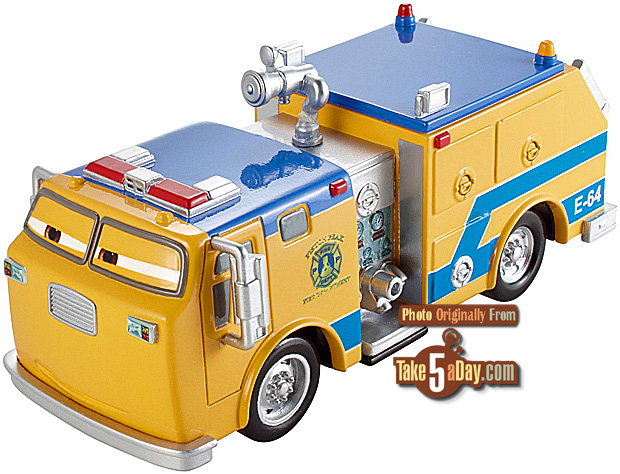 Detailing of these look great, hope the final release is as nice.
Yes, these are all SINGLES, not Deluxe.
So, while the Smoke Jumper Pitty's (and Marv) are smaller than most typical CARS releases, these other three releases all look like we're getting our monies worth in diecast metal. Nice!
There are also 3-4 other versions of Dusty they probably don't want to reveal until the film comes out but that's not unusual for any licensed line. (Batman with action oatmeal eating, that's my favorite version. 🙂  ).
From the Planes: Fire & Rescue Gallery, the only characters not listed as coming in the first wave are the Secretary of the Interior, Loop 'N Lopez and the Harvey & Winnie RV's.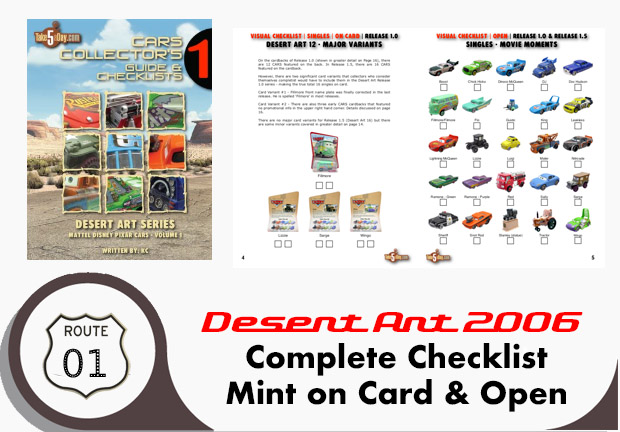 metroxing

16 May 2014

Disney Planes Fire & Rescue, Mattel Disney Planes Fire & Rescue Diecast


8 Comments