Home
»
Disney Planes Fire & Rescue
,
Mattel Disney Planes Diecast
Mattel Disney PLANES Fire & Rescue: Smoke Jumpers Diecast First Look Preview!
These 5 are almost certainly to be everyone's favorite characters from PLANES: Fire & Rescue – the smoke jumpers!
Leader of the pack – #22 Dynamite.
#25 Blackout
We can probably presume the "pitty" body portion is the metal in diecast metal and the rest is plastic but we'll know for certain once they are released. Pinecone looks she might've been photographed as a prototype but the others look like production ones.
Sadly it's unlikely there are any moving parts. These will be available as singles and in many box sets.
You can compare them to the "sounds" versions HERE. (No lights so only SOUNDS).
"The Smokejumpers are a fearless team of grounded firefighters, led by the strong and sassy Dynamite (voice of Regina King)—so named because you don't wanna set her off. Pinecone (voice of Corri English), equipped with a rake tool to clear brush and debris, is an easygoing southern soul. Avalanche (voice of Bryan Callen) earned his name after triggering a massive slide, but the bulldozer—who coincidentally lacks an "inside voice"—claims he was nowhere near that snow bank. Tough and over-eager Blackout (voice of Danny Pardo) once accidentally sawed down an electrical line, cutting power to the lodge for weeks and sending shockwaves through his short-term memory—at least he thinks so. Drip (voice of Matt Jones), an outgoing dude who's always leaking oil, uses a skid-steer claw to clear fallen trees and brush."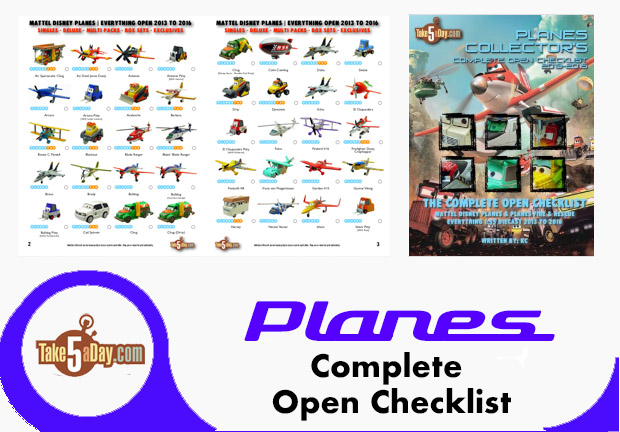 metroxing

27 April 2014

Disney Planes Fire & Rescue, Mattel Disney Planes Diecast


2 Comments