Home
»
Disney Pixar CARS
,
Disney Pixar CARS 3
,
Mattel Disney Pixar Diecast CARS
Mattel Disney Pixar CARS Diecast: The Modern Art of Re-Packing
"Chuck (cowcall)" has found a pretty usual "re-packing." Re-packing of course occurs when a box set contains so many re-releases that it's tempting for some to simply replace the CAR they want and return the rest of the box set … most "replacements" are obvious, simply find another Pixar CAR – fit it in there and return. Other choices include Hot Wheels, Matchbox or other diecasts but in theory, you run the risk of the clerk noticing the diecasts don't have eyes – but of course, that doesn't seem to actually slow anyone down … as most store clerks don't care that much, it's not like you're trying to return a toothbrush as a 75″ flat screen TV …
But "Chuck (cowcall)" has found an unusual one – this person has actually got to the trouble to find a wooden car and paint eyes on them … what's next? carving a wooden car as a replacement? Melting a Hot Wheels to cast a new Pixar CAR?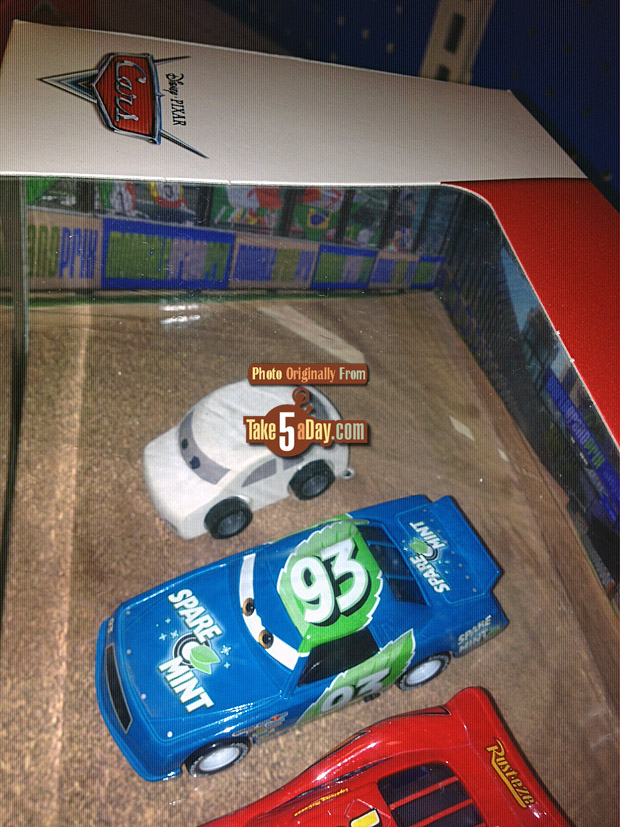 Don't people pay millions for that graffiti artist's work? Maybe this is worth millions? Or perhaps some artistic statement about consumerism – when is a car with eyes NOT a car with eyes? Is it when it's wood and not metal?
Maybe this should be a meta Pixar short about a toy CAR replaced and rejected on the shelf at a Buy 'N Large?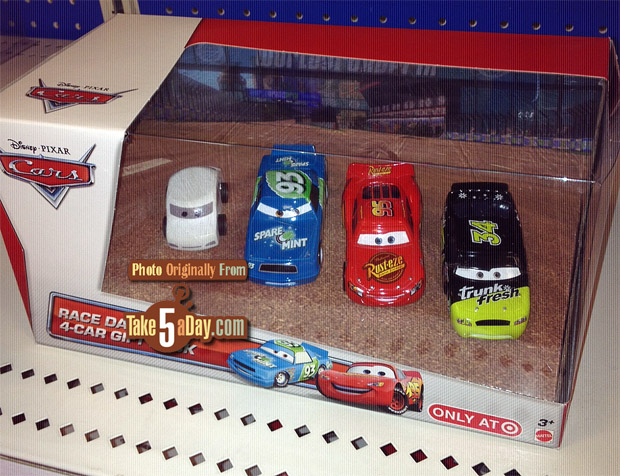 Hopefully some little kid will appreciate an unappreciated little wooden car – now I just have to find an illustrator for my kids book, "Wood, you love me? I'm Stanley." 🙂
Thanks "Chuck (cowcall)," I'll buy you lunch when I win the Caldecott. 🙂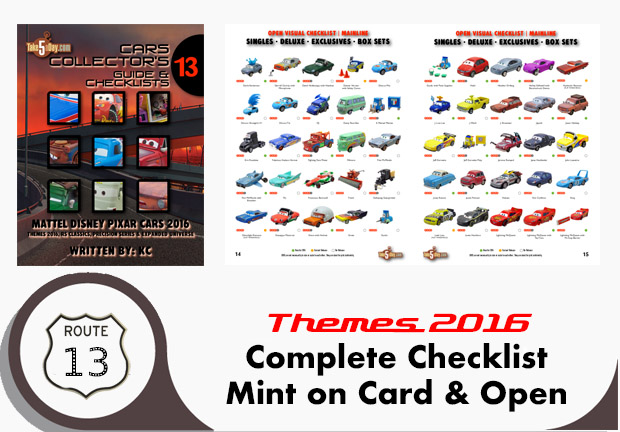 metroxing

25 April 2014

Disney Pixar CARS, Disney Pixar CARS 3, Mattel Disney Pixar Diecast CARS


9 Comments