Home
»
Mattel Disney Pixar Diecast CARS
Mattel Disney Pixar CARS Diecast: San Diego Comic Con Sad Clown
The news does not look good for the CLOWN CARS coming to San Diego Comic Con 2014.
It was probably too much wishful thinking but it almost seems certain it's something else.
Are you sitting down? You should clear the room of kids and anyone who might think you have the onset of Tourette's syndrome … when you hear what looks like the SDCC offering?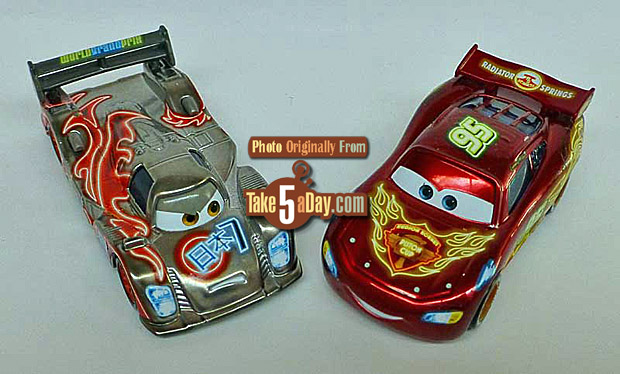 Yep, it's Ransburg Metallic Neon Racers Shu & Lightning … in a light up box. Apparently, these will actually glow in the dark.
"John H." sent along these nice pics of the current Neon Racers. These are NOT photos of the SDCC set but they should look pretty much like these.

Yea, I think Shu has the expression locked down on what we think of this news.
Lightning's expression – we should call him Mattel Accountant Lightning McQueen … because if I'm reading the listing correctly, we may all have Tourette's soon …
You know how I guessed the Clown CARS set might be $50.
Well, I was right about one thing … yep, unless I'm misreading this listing, it seems to be listed at $50.
That's quite a markup for Ranburg and Glow in the Dark tampos … from $4.99 at Target for these regular ones at retail.
Well, you do get a cardboard box that has a try-me light up element.
You still want a master carton of these, right? Anyone? Crickets?

Thanks for the nice photos, "John H."
So, has anyone seen backdoor Neon Racers that seem to be plused versions of the Target ones? Do you have backdoor Neon Racers that actually glow in the dark? Send us some pics if you do.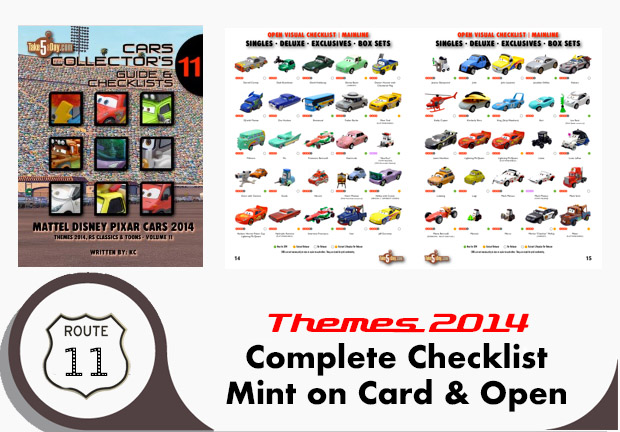 metroxing

30 March 2014

Mattel Disney Pixar Diecast CARS


24 Comments