Home
»
Disney Pixar
,
Disney Pixar CARS 3
Disney D23 Expo 2015: Save the Date + Ticket Sales
"All the magic and excitement of the past, present, and future of Disney entertainment will come together once again under one roof when D23: The Official Disney Fan Club presents the D23 Expo at the Anaheim Convention Center the weekend of August 14–16, 2015. Each of Disney's wonderful worlds will unite to celebrate what's new and what's on the horizon from theme parks, television, music, games, and films, including Pixar, the Muppets, Star Wars, and Marvel."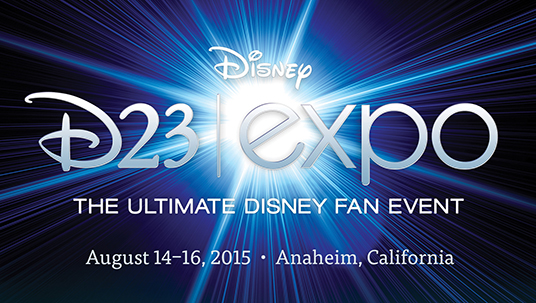 Highlights planned for D23 Expo 2015 include the 2015 Disney Legends Ceremony, which honors the talented men and women who have made significant contributions to the Disney legacy; Treasures of the Walt Disney Archives, a collection of one-of-a-kind assets, props, and costumes curated by the Walt Disney Archives; and the Collectors Forum, where Disney fans can buy, sell, and trade Disney collectibles, memorabilia, and merchandise. Once again the event will feature a massive show floor full of special opportunities to see what's on the horizon for Disney around the world—and guests may run into their favorite Disney stars, characters, Imagineers, animators, and filmmakers. Plus, the event will once again feature StagePass, the popular ticket distribution system that allows attendees to obtain a guaranteed seat for some of the Expo's most popular presentations.
Advance tickets for D23 Expo 2015 will go on sale at D23Expo.com beginning August 14, 2014. D23 Members will receive special pricing on both one- and three-day tickets to the event, which is open to the general public. D23 Gold and Silver Members will also be entitled to early admission to the Expo show floor. D23 Charter Members will enjoy access to the Expo's Charter Member Lounge. Members will also have an opportunity to purchase the Sorcerer Package, which provides a host of special benefits and amenities."
Ticket sales start this August 14th, 2014 – if you are just planning on buying 1 or 3 day tickets, you don't need to immediately buy it – as while the event is hugely attended, it's not a crazy sellout so no need to panic but at least you can plan out your day/days for 2015. BTW, the Anaheim Convention is across the street from Disneyland/CA Adventure if you want to "send" it all to Disney. 🙂
Silver & Gold Members get in an hour earlier – you can wait until 2015 to sign up for a paid membership (silver or gold) and then buy tickets. You can sign up for a free D23 membership to get emails HERE (as well decide if you want the silver & gold package).
If you want the SORCERER PACKAGE which lets you start buying D23 Expo merchandise 1-day before, you will probably need to get ready to buy your tickets THIS AUGUST when tickets go on sale. It's limited to a few hundred? Last time, they were $1,500 (2 tickets) as part of your package which gets you all 3-days + a few other things and of course, the early admission to the buying floor. Will there be CARS items? No way to tell yet. Last time, the special CARS were the Convoy Brothers.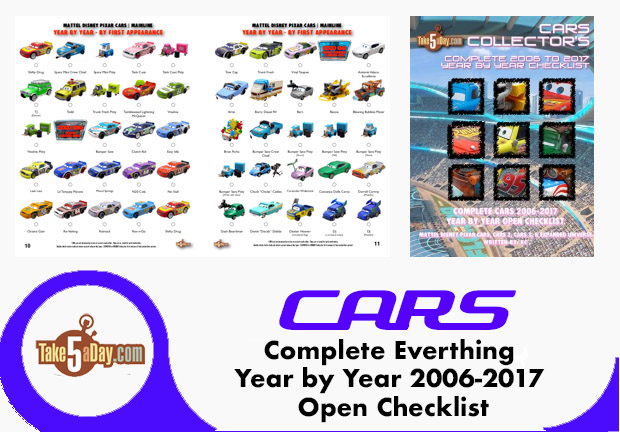 metroxing

30 March 2014

Disney Pixar, Disney Pixar CARS 3


4 Comments