Home
»
Disney Pixar CARS
,
Disney Pixar CARS 3
,
Disney Store
Disney Pixar CARS: Corporal Josh Coolant at JCP.com
In a surprise twist, the Disney Store Corporal Josh Coolant is available for the first time as in the US as a 2-pack at JCPenney.com.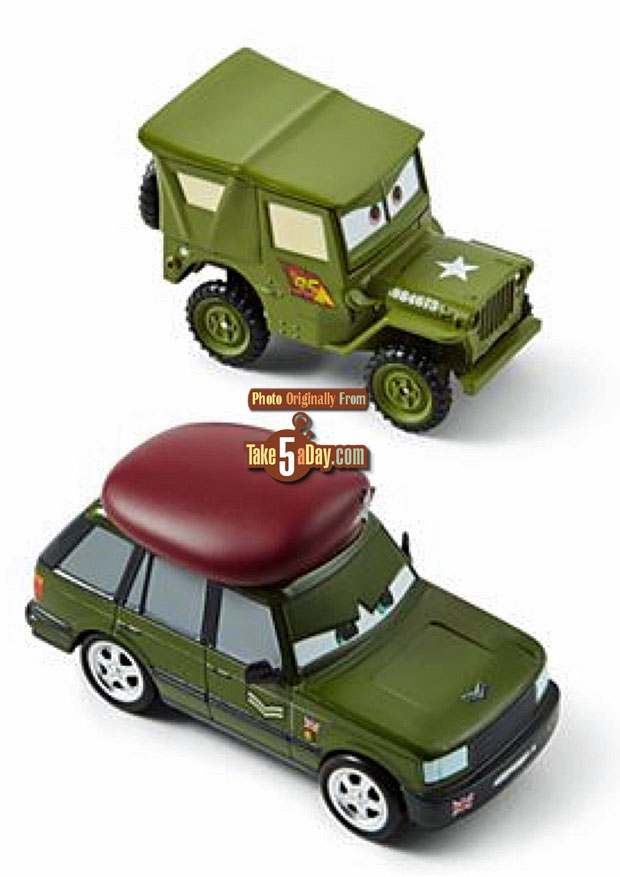 He was previously only available in the Radiator Springs to the Rescue 10-pack.
While he is technically a 1:43 scale, he is much closer to 1:55 scale. Since there's no Mattel release of this character, he can be considered part of the lineup.
There are other 2-packs from the Disney Store also available at JCPenney.com but these have all been available as singles.
While in theory, these might be available in stores – most JC Penney stores do not seem to carry toys anymore so ordering online might be the only way to get the 2-pack in the US.
JCP.com does offer FREE SHIP TO STORES with a $25 purchase.
For those curious, while 1:43 scale CARS have been available at the Disney Store as singles in the US – (as well as in box sets) – in the UK, besides box sets, most were only available as 2-packs. This is the first time the 2-packs are available in the US but of course, strangely not in the Disney Stores but only at JCPenney.com.
Thanks for the heads up, "Rob (My Texas Football Sized # of Kids)!"

metroxing

27 February 2014

Disney Pixar CARS, Disney Pixar CARS 3, Disney Store


2 Comments