Home
»
Disney Pixar
,
Disney Pixar CARS 3
,
Disney Store
Disney Pixar CARS 2: Disney Store Radiator Springs to the Rescue Box Set
"DekoyTO" took some spy shots of the new Disney Store "Radiator Springs to the Rescue" Box set …
First releases of some characters: the black Trunkov family henchman, Don Crumlin with Gun, and the Range Rover who helps out Sarge (Corporal Josh Coolant).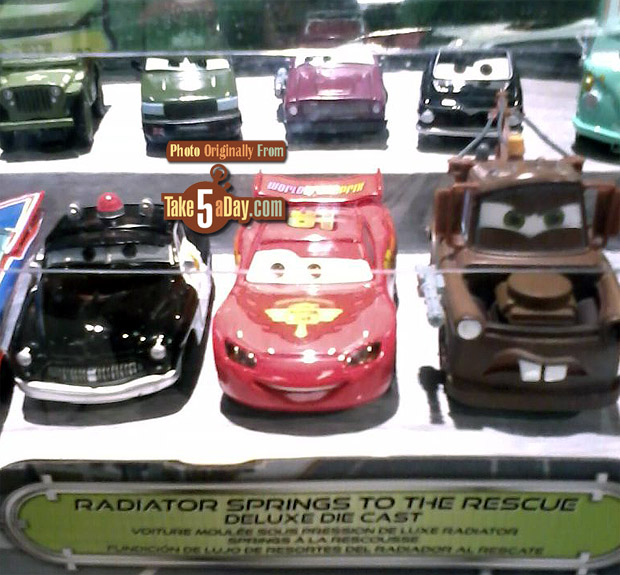 10 car set, consisting of:
Weapons On Mater, McQueen, Sheriff, Sarge, Black Trunkov car, armed Don Crumlin, Corporal Josh Coolant (Rank patch on doors and Beret), Filmore, Union Jack Ramone, and Red.
About $60 USD for the box set.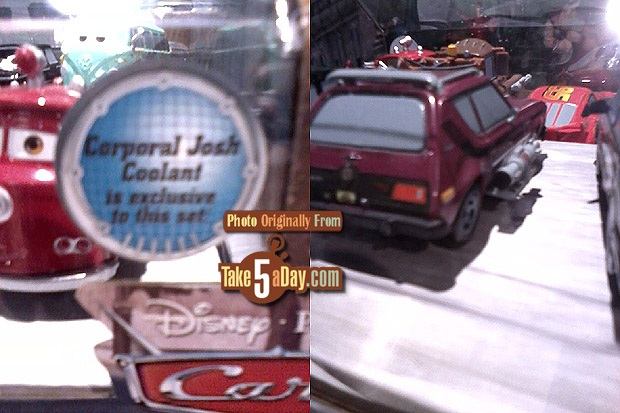 Hopefully we'll get the Range Rover soldier separately eventually … like Rip.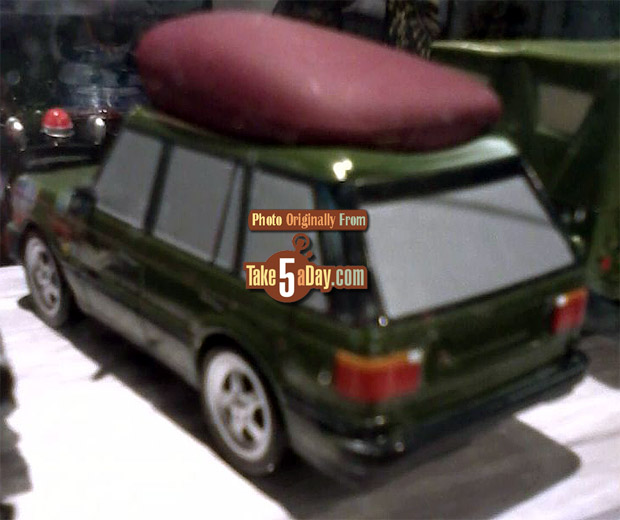 UPDATE – Now online (thanks Disnoid) …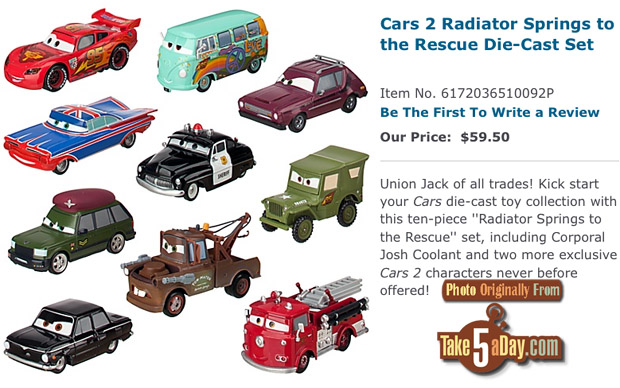 Is this the first release of angry Mater with guns?
BTW, this is the name of the Target 20-pack that was listed for this holiday. It no longer seems to be listed but for exclusives, sometimes it doesn't mean anything – for exclusives, the listing might disappear but the box set shows up anyway … but if it does exist and gets released, it might be a clue.
The next chase is also out – Team McQueen Helicopter.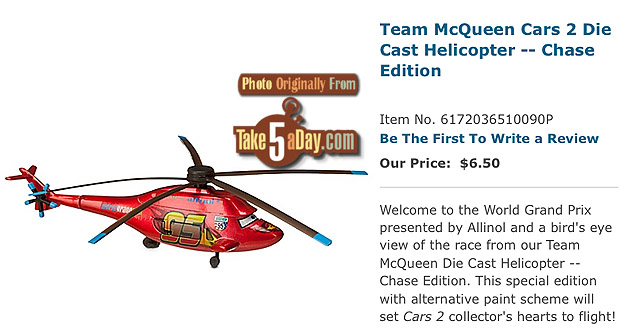 metroxing

19 September 2012

Disney Pixar, Disney Pixar CARS 3, Disney Store


6 Comments