Home
»
Disney Pixar
,
Disney Pixar CARS
,
Disney Pixar CARS 3
,
Mattel Disney Pixar Diecast CARS
Mattel Disney Pixar CARS Diecast: T5 Magazine Checklist Sale
MagCloud publishes our magazine checklists on demand is having another one of the "secret sales," They have them every so often but "forget" to tell anyone even I signed up for their emails.
So, you basically have until tonight (I think their HQ's are on the west coast so it should be midnight PST but you might not want to cut it that closely and shoot for just this evening to be safe).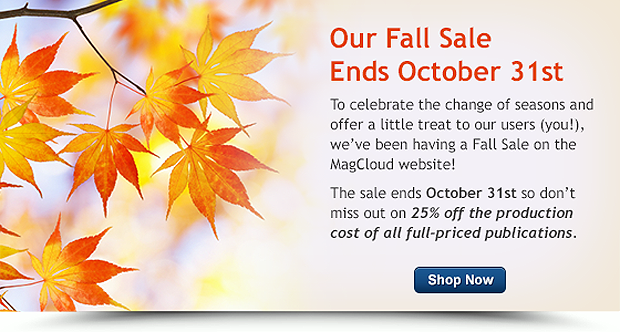 So, it's not 25% off the final price but 25% off the wholesale cost – for our checklists, it means you might save $1 to $3 from the regular price.
For those unfamiliar with our checklist magazines, we do one when the card motif/design switches – it generally means every year but sometimes it stretches to 18 months.
Since the current "Themes 2013" is still ongoing – we wait until we definitely get the last item with this design released before closing the books (literally).
You can go to the our main page at MagCloud to look at each issue's preview to decide if that's the one you want.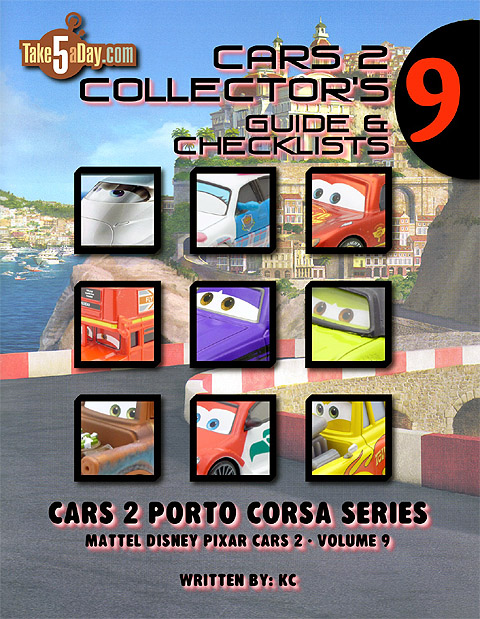 Click on the graphic or LINK here – it's printed on demand from MagCloud who will pretty ship worldwide. Remember your purchase helps supports T5 – so thanks and enjoy!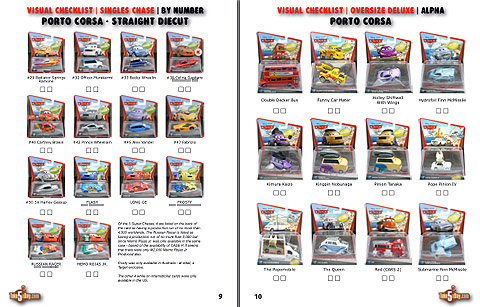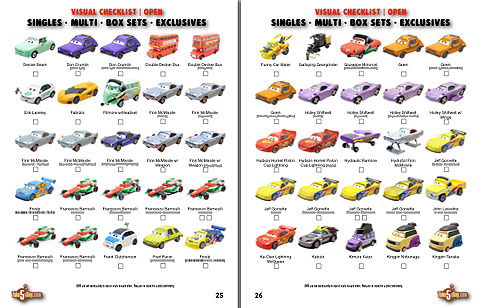 So, enjoy the journey back.
Your issues and compilations are:
#1 Desert Art (2006)
#2 Supercharged (2007)
#3 World of CARS (2008)
#4 Race O Rama (2009)
#5 Final Lap (2009-2010)
#6 Lenticular (2009-2010)
#7 Expanded Universe (2008-2010)
#8 Ultra Collectors (2006-2011)
#9 CARS 2 Porto Corsa (2011-2012)
Complete Year by Year CARS 1 & Expanded Universe
Complete CARS 1 & Expanded Universe (Alphabetical)
You can preview all the issues here.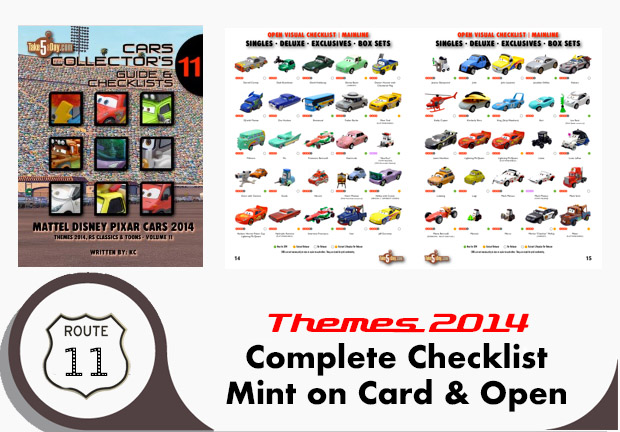 metroxing

31 October 2013

Disney Pixar, Disney Pixar CARS, Disney Pixar CARS 3, Mattel Disney Pixar Diecast CARS


2 Comments